Paragon launches best buy 5.25% easy access account
As the savings market heats up, rates on easy access accounts continue to rise with Paragon Bank now offering the table topping rate for easy access paying 5.25%. But there are some restrictions and you'll need to be quick to get it.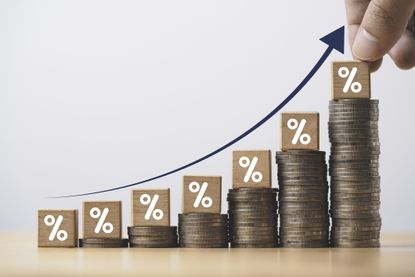 (Image credit: Dilok Klaisataporn)
Paragon Bank has launched a best buy easy access savings account, paying 5.25% AER (variable). The rate makes the account the best buy for savings accounts.
While the rate doesn't beat inflation, which currently sits at 6.7%, the new easy-access savings rate matches the Bank of England's base rate, frozen at 5.25%, after months of interest rates going up.
Paragon launched the first issue of this savings account in July and has since been hiking the rates - the last time it increased the rates was in September, when it pushed the rates from 4.75% AER to 5.05% AER- but this rate was pulled within three weeks due to popular demand.
Subscribe to MoneyWeek
Subscribe to MoneyWeek today and get your first six magazine issues absolutely FREE
Get 6 issues free
Sign up to Money Morning
Don't miss the latest investment and personal finances news, market analysis, plus money-saving tips with our free twice-daily newsletter
Don't miss the latest investment and personal finances news, market analysis, plus money-saving tips with our free twice-daily newsletter
If you're looking to take advantage of this rate, then it is worth noting there are some restrictions and we explain why you may need to act fast to bag it.
How does the Paragon savings account work?
Although the account is an easy access account, it is double access, meaning you can access your cash twice before you hit a penalty.
Derek Sprawling, Paragon Bank savings director, said: "This product could suit those
savers who are happy to lock their money away, but may want to retain access to it in the event of a rainy day."
If you make more than two withdrawals within a 12 month period, the rates drop to just 1.5%.
How much do I need to open a savings account with Paragon Bank?
You can start saving in the account with £1,000 and save up to a maximum of £500,000 - but only up to £85,000 is protected by the Financial Services Compensation Scheme (FSCS).
You must make your initial minimum deposit within 28 days of opening your account, otherwise your saver will be closed. Plus, if at any point your balance falls below £1,000, the account will be closed.
As the rate is variable, it could change. Paragon says that if the rate rises on your account, you will be notified as soon as possible, but this could be after the rate comes into effect. If the rate drops, you will be told 14 days before the change.
How long is the Paragon bank rate available for?
The bank has confirmed the new rate on its Double Access Saver will only be on sale for a limited time, so you will need to act fast to bag the new 5.25% top rate.
Best buy rates are usually axed once the account reaches capacity.
For example, HSBC pulled its one-year fixed ISA which offered a top rate of 5.7% AER for a limited time.
NS&I also withdrew its market-leading one-year fixed bond offering 6.2% AER after only five weeks of being on the market. This was the highest rate seen on bond products since 2008.
High-street giant Santander dropped the rate on its market-leading 5.2% easy-access savings account one week earlier than expected, due to high demand.
What are the alternatives to Paragon?
If you are looking for an easy access account without a limit on the number of withdrawals, then there are alternatives where the interest rate difference is minimal.
Beehive Money Limited Issue Easy Access pays 5.2% with unlimited withdrawals, and its minimum £1,000 deposit, the same as Paragon.
To be eligible for this account, you must be a UK resident aged 18 years or over. You can open and manage the account online, and you can choose to have interest paid either monthly or annually.
Other alternatives include:
Swipe to scroll horizontally
If you're looking for an account that offers freedom with withdrawals, you can opt for either the Beehive Money Saver or Ulster Bank.
And if you don't have a minimum balance of £5,000 to save in Ulster Bank, Beehive Money only requires £1,000.
Of course, if you're willing to fix your money, you can earn a higher rate on your savings. Currently, the best one-year fixed savings accounts offer more than 6%.
Plus, if you have less than £20,000 to save over a year, it may be worth opening an ISA and giving your cash a tax wrapper- read more on which is better, a savings account or an ISA.
Vaishali graduated in journalism from Leeds University and she has experience working with the likes of Leicester Mercury, Inews and The Week. She also comes from a marketing background, where she has done copywriting and content creation for businesses.
Currently writing about all things personal finance, Vaishali is passionate about finding the best deals around, whether it's the best credit cards or the cheapest personal loans, as well as sharing top money hacks to help people save and better manage their money.