How to beat low savings account interest rates
Savers stuck with low interest rates can earn a better return on their money with these investments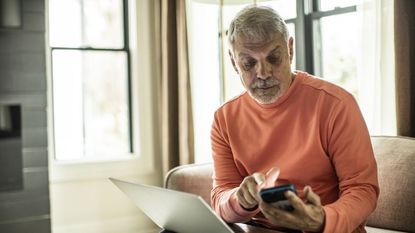 (Image credit: © Getty images)
Over the past six months the Bank of England has hiked interest rates, but high street banks have not passed all of the increase on to savings accounts.
You can get about 4.5% for a one- or two-year fix (there isn't much of a premium for a three- or five-year one right now), mostly from smaller banks and building societies such as Hampshire Trust Bank and Tandem.
The biggest high-street names offer a maximum of about 4%, such as Tesco Bank, TSB, Halifax and National Savings & Investment.
Subscribe to MoneyWeek
Subscribe to MoneyWeek today and get your first six magazine issues absolutely FREE
Get 6 issues free
Sign up to Money Morning
Don't miss the latest investment and personal finances news, market analysis, plus money-saving tips with our free twice-daily newsletter
Don't miss the latest investment and personal finances news, market analysis, plus money-saving tips with our free twice-daily newsletter
All UK-regulated banks and building societies have Financial Services Compensation Scheme (FSCS) protection for savings accounts, but this only covers amounts up to £85,000 per person per institution (not per account).
So if you have a large lump sum to save, you will need to chose providers more carefully.
Structured deposits
However, traditional deposits aren't the only home for your cash – experienced investors could also look at structured deposits.
These are increasingly sold by firms who usually focus on riskier structured products, but are very different to their traditional offering.
In essence, they are deposits with major global banks – such as Société Générale, Barclays, Goldman Sachs or Royal Bank of Canada (RBC) – structured to provide a variety of returns.
The underlying deposits are still FSCS protected, but you can have variants that offer non-conditional, fixed interest, others that pay conditional interest that is linked to the level of a stock market index, or a combination of both.
Fixed-rate products may pay over 4% for three to five years, while the conditional deposits have the potential to target 6%-8% or more. There's the opportunity to invest via an individual savings account (Isa), making returns tax-free.
Rising demand
Over the past six months, there's been increasing demand for structured deposits, says Richard Harry, an independent financial adviser (IFA) who tracks the structured deposits market and sells direct (see bestpricefs.co.uk).
The most common products look like a fixed-income bond, but have a small "equity kicker" such as an extra 0.5% at maturity if, say, the FTSE 100 is higher, says Ian Lowes, another IFA who runs a review of the sector (see structuredproductreview.com).
One of the most successful products for both of them has been the IDAD Barclays Inflation-Linked Deposit Plan April 2023.
This provides a gross interest payment at maturity equal to the rise in the retail price index between January 2023 and January 2027, plus a potential additional 2% interest if the FTSE 100 closes at or above its initial level.
"To keep up with 'real returns' this is the only deposit in the UK structured deposit market that is shaped in this way," says Harry.
This month, Tempo Structured Products, one of the major structured product providers, has entered the structured deposit market with a range of six structured products in conjunction with Société Générale and RBC.
These have varying degrees of stockmarket linkage – for example, one five-year deposit with RBC pays a core 2% interest rate plus the potential for bonus interest of 3.75% each year if the market doesn't fall.
Tempo is championing the use of plain English and ensuring that its product literature is independently "crystal marked" as jargon free by the Plain English Campaign.
It uses the language of cash and savings products rather than more complex investment instruments – for example, by including details of annual effective rates (AER) for all its products, not just simple interest rates that are more commonly used for structured deposits.
This could make them easier to understand and accessible for people who are more familiar with savings than investments.
Attractive if rates come down
There must be a decent chance that central banks "pivot" at some point and rates will come down. If you think that scenario is likely, fixing an FSCS-backed structured deposit return via an Isa wrapper might make sense for some – though not all – savers and investors.
Even though the interest paid by structured deposits can be linked to stockmarkets, they offer full return of capital at maturity without any stockmarket risk – unlike traditional structured products.
That said, it is important to understand the terms of each product before investing. Note that there may not be a guaranteed right to cash in early if you need the money – and that doing so may mean that you get back less than you paid in. They are definitely not suitable for anybody who may require immediate access.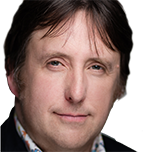 David Stevenson has been writing the Financial Times Adventurous Investor column for nearly 15 years and is also a regular columnist for Citywire.
He writes his own widely read Adventurous Investor SubStack newsletter at davidstevenson.substack.com
David has also had a successful career as a media entrepreneur setting up the big European fintech news and event outfit www.altfi.com as well as www.etfstream.com in the asset management space.
Before that, he was a founding partner in the Rocket Science Group, a successful corporate comms business.
David has also written a number of books on investing, funds, ETFs, and stock picking and is currently a non-executive director on a number of stockmarket-listed funds including Gresham House Energy Storage and the Aurora Investment Trust.
In what remains of his spare time he is a presiding justice on the Southampton magistrates bench.