How safe is NS&I?
National Savings and Investments (NS&I) is popular for its premium bonds and savings products, but how safe is NS&I?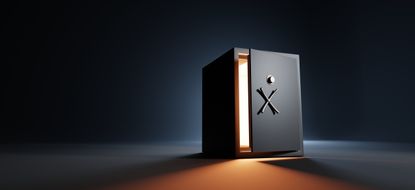 (Image credit: Andrei Akushevich)
National Savings and Investments or NS&I has been in the headlines a lot this year as the government-backed savings provider, best known for its Premium Bonds, has launched a series of table-topping savings offers. But how safe is NS&I and can you trust it to look after your money?
What is NS&I?
There's a simple answer to the question, 'How safe is NS&I?' The answer is very safe.
The savings institution is backed by the UK government (HM Treasury), which means all savings are guaranteed 100% by the government. This is the case because NS&I is, in many respects, just another arm of the government.
Subscribe to MoneyWeek
Subscribe to MoneyWeek today and get your first six magazine issues absolutely FREE
Get 6 issues free
Sign up to Money Morning
Don't miss the latest investment and personal finances news, market analysis, plus money-saving tips with our free twice-daily newsletter
Don't miss the latest investment and personal finances news, market analysis, plus money-saving tips with our free twice-daily newsletter
When the government is spending more than it's getting in taxes, it has to borrow money to fill the gap. This borrowing is usually done by issuing what's known as gilts. These are issued by the government and have a claim on any tax revenues. The government has only defaulted (not paid its bills) on these obligations once in the history of England, in the 1400s.
The government also borrows via NS&I. Every year when the beancounters in the government are trying to work out how much the country will need to spend and borrow, they charge NS&I with raising a percentage of the borrowing total.
The UK government has outstanding borrowings of around £2.6trn, of which around £300bn is looked after by NS&I.
But why would the government use NS&I rather than issue more gilts? It can generally raise money via NS&I more cheaply than on the international debt markets with gilts. NS&I savers also tend to be more sticky than international investors, giving the government more control over its debts.
Can NS&I go bankrupt?
Due to its structure, NS&I can't go bankrupt. For savers' money to be in jeopardy the UK government itself would have to be on the verge of bankruptcy, and if that happens, savers will have bigger problems to deal with (for example, who's going to pay the police?).
There's also no chance NS&I will be taken over by another bank or private equity firm. It's very unlikely that the government will decide to sell it off as it wouldn't want to lose control of that much debt.
So NS&I can't go bankrupt nor can it run out of money. That means any savings you have with the institution are 100% guaranteed.
Is NS&I a good place to keep my money?
If you're worried about the stability of other financial institutions, then NS&I is a good place to keep your money. But it's worth keeping in mind that NS&I has a duty to taxpayers to achieve the best possible outcome by keeping costs low for the government. It does not have a duty to offer the best savings deals.
What's more, due to its position in the market, demand for its products is often high so it does not need to try too hard to get business by offering high interest rates.
While the organisation will issue market-leading products if it's in danger of missing its annual fundraising target, it has no obligation to do so.
What are the best NS&I products?
NS&I offers a range of products. They're designed to appeal to a wide range of people and the lineup with change from time to time, but here's a list of the main and most popular products offered by NS&I today:
Direct savers
These work in the same way as other easy access savings products and can be managed online.
Investment account
Similar to the Direct Saver, the NS&I Investment Account isn't really an investment account, as it does not put your money at risk. It's essentially a post-based easy access account.
Guaranteed Growth Bonds
These are similar to other fixed-rate bonds sold in 'issues', each with a specific interest rate for the duration of the bond. Savers can invest up to £1m per person per issue in these bonds.
65+ Guaranteed Growth Bonds
These bonds were introduced in 2014 and are only available for people over 65. There are stricter limits regarding the amount you can save than traditional Guaranteed Growth Bonds.
Income bonds
These bonds pay interest into your bank account each month for the duration of the issue.
Index-Linked Savings Certificates
These are very limited products, sold in small issues that tend to be snapped up quickly. Each year the investment's value moves in line with a measure of inflation called the Retail Price Index (RPI), and they must be held for the full term. If you decide to cash out early you'll have to pay a penalty.
Premium Bonds
One of the most popular products from NS&I with over 21m people holding £51bn in bonds. These bonds offer the chance to win tax-free cash prizes and for each £1 invested, you get a chance of winning. If you save £500, you'll get 500 bonds and 500 chances to win a cash prize. Cash prizes vary between £25 and £1m and there are two £1m prize draws every month.
Jacob is the founder and CEO of ValueWalk. What started as a hobby 10 years ago turned into a well-known financial media empire focusing in particular on simplifying the opaque world of the hedge fund world. Before doing ValueWalk full time, Jacob worked as an equity analyst specializing in mid and small-cap stocks. Jacob also worked in business development for hedge funds. He lives with his wife and five children in New Jersey. Full Disclosure: Jacob only invests in broad-based ETFs and mutual funds to avoid any conflict of interest.