The most popular investments for ISAs
As we approach the end of the tax year, we look at the most popular ISA investments made by DIY investors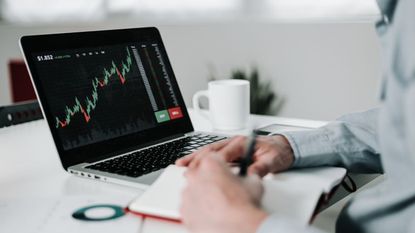 (Image credit: © Getty images)
With the ISA season almost coming to a close, you may be looking at which fund to pump your money into to make the most of your tax free allowance.
The year so far has undoubtedly left many investors feeling nervous about investing generally, but as most good investors know, market volatility is normal and investments can pay dividends over the long term.
But where are investors putting their investments this ISA season? We look at the most popular funds, trusts and stocks investors put their cash into between 1 January and 28 March this year.
Subscribe to MoneyWeek
Subscribe to MoneyWeek today and get your first six magazine issues absolutely FREE
Get 6 issues free
Sign up to Money Morning
Don't miss the latest investment and personal finances news, market analysis, plus money-saving tips with our free twice-daily newsletter
Don't miss the latest investment and personal finances news, market analysis, plus money-saving tips with our free twice-daily newsletter
The most popular ISA funds
According to fund platform AJ Bell, passive funds were the most popular with investors with eight out of the ten most popular funds this ISA season are trackers; Terry Smith's FundSmith Equity was at the top the list.
Laith Khalaf, head of investment analysis at AJ Bell, says: "This ISA season has been well and truly owned by tracker funds, which goes to show that the passive fund industry is still advancing onto the turf of active managers.
Active managers will be hoping ISA investors are just using trackers to gain quick market exposure, and will return to their investment choices further down the line when they have a bit more time to consider which active fund to buy. In a market which has been choppy and therefore offered up fleeting buying opportunities, there is almost certainly some of that activity taking place, but not enough to explain such a clean sweep of the funds leaderboard by passive funds. The tracker tide is still coming in."
Fundsmith Equity
Vanguard S&P 500 ETF
Fidelity Index World
iShares Core FTSE 100 ETF
Vanguard Life Strategy
Vanguard FTSE Global All Cap Index
Fidelity Global Special Situations
iShares S&P 500 ETF
UBS S&P 500 ETF
Vanguard FTSE All World ETF
Most popular investment trusts for ISAs
Scottish Mortgage continues its popularity despite poor performance in the last year, which has seen it slump by 42%.
"This [Scottish Mortgage] is a high octane investment, and it's continued popularity does suggest investors understand they have to take the very rough with the very smooth," says Khalaf.
Here are the top 10 trusts purchased this ISA season.
Scottish Mortgage
City of London
F&C
JP Morgan Global Growth & Income
Greencoat UK Wind
Renewables Infrastructure Group
Law Debenture Corporation
Merchants
Murray International
Personal Assets
Most popular stocks
Banking stocks have given many investors jitters following the collapse of SVB and Credit Suisse in the US, but despite this, both Barclays and Lloyds remained in the top 10 of most purchased stocks this quarter.
Tesla retains a top ten spot in spite of its volatility.
"The stock has roughly halved in the last twelve months, but is up by 75% so far in 2023. Given the high expectations still baked into the stock price, and a somewhat maverick CEO, investors better keep buckled up for a bumpy ride. Aside from Tesla the list of the most popular stocks has a distinctly British flavour, all of them being listed in the UK and providing the dividend streams that are so commonly sought by DIY investors."
Legal & General
GSK
Tesla
Lloyds
Vodafone
Barclays
Rolls Royce
Aviva
Glencore
National Grid
Kalpana is an award-winning journalist with extensive experience in financial journalism. She is also the author of Invest Now: The Simple Guide to Boosting Your Finances (Heligo) and children's money book Get to Know Money (DK Books).
Her work includes writing for a number of media outlets, from national papers, magazines to books.
She has written for national papers and well-known women's lifestyle and luxury titles. She was finance editor for Cosmopolitan, Good Housekeeping, Red and Prima.
She started her career at the Financial Times group, covering pensions and investments.
As a money expert, Kalpana is a regular guest on TV and radio – appearances include BBC One's Morning Live, ITV's Eat Well, Save Well, Sky News and more. She was also the resident money expert for the BBC Money 101 podcast .
Kalpana writes a monthly money column for Ideal Home and a weekly one for Woman magazine, alongside a monthly 'Ask Kalpana' column for Woman magazine.
Kalpana also often speaks at events. She is passionate about helping people be better with their money; her particular passion is to educate more people about getting started with investing the right way and promoting financial education.