Netflix has plenty of life in it yet – here's how to trade the shares
Netflix still has plenty of scope for growth, says Matthew Partridge, and the shares are reasonably priced. Here's how to play the Netflix share price.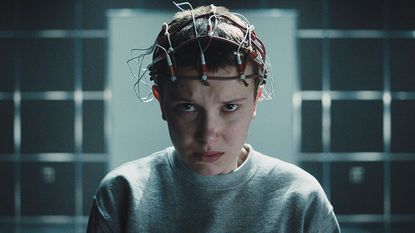 (Image credit: © Netflix)
This year has been a dismal one for technology stocks, with the tech-heavy US Nasdaq Composite index down by 22% so far. Part of the problem is rising interest rates, which have made investors much less willing to tolerate vague promises from tech companies about future profitability; the cost-of-living crisis and looming recessions in many developed countries have unnerved investors too.
However, some prominent companies have also been grappling with specific problems that have further undermined their share price. One prime example is the video-streaming service Netflix (Nasdaq: NFLX). Its shares have fallen by half this year, and are down by around two-thirds from their peak.
It's easy to see why the market has soured on the company. During the pandemic the number of subscriptions soared as there was little to do in lockdowns beyond stream television series. However, with people returning to work and resuming normal social activities, Netflix has suffered the first falls in subscriptions in its history.
Subscribe to MoneyWeek
Subscribe to MoneyWeek today and get your first six magazine issues absolutely FREE
Get 6 issues free
Sign up to Money Morning
Don't miss the latest investment and personal finances news, market analysis, plus money-saving tips with our free twice-daily newsletter
Don't miss the latest investment and personal finances news, market analysis, plus money-saving tips with our free twice-daily newsletter
It also faces growing competition from rivals ranging from media firms such as Disney to tech giant Apple. These companies are jumping on the streaming bandwagon, either copying Netflix's model of producing original content, or taking advantage of extensive archives of past content.
There are also concerns that many consumers are trying to save money by sharing their accounts' passwords with friends and family.
An improving outlook
However, I'm optimistic about Netflix's future. It may have lost 1.2 million paid subscribers since the last quarter of 2021, but this is still only a tiny percentage of the 220 million subscribers it still boasts. The small decline shows that Netflix has managed to retain virtually all the subscriptions that it gained during the lockdown, even in the face of competition and price increases. And Netflix's management expects growth in the number of subscribers to resume in the autumn.
Meanwhile, attempts to crack down on password sharing and replace the practice with discounts for friends and family members should boost numbers further. Netflix is also starting to explore ways to further monetise its hit shows, such as Stranger Things, through games and apps.
Another compelling reason to go long Netflix is its valuation. Even though its current share price is lower than in 2019 when I suggested shorting it, its profits have grown by 165% since then. As a result, it now trades at 21 times estimated 2023 earnings, which doesn't seem that much for a company with an excellent record of growth and a vast amount intellectual property. It has deployed its resources efficiently, with an average return on capital employed (a key gauge of profitability) of 15.3% over the past four quarters (compared with 9% in 2019).
The stock has rallied over the past few weeks, and has gained around 50% since May. With its shares trading well above their 50-day and 100-day moving averages, I suggest you go long immediately at the current price of $227 at £12 per $1. With a stop-loss of $145, this should give you a total downside of £984.
How my tips have fared
It has been a difficult month for my five open long tips, with four depreciating. Telecoms group Airtel Africa fell from 171p to 138p, while JD Sports declined from 140p to 118p. Hays Recruitment slipped from 125p to 120p and retailer Dunelm fell from 878p to 741p. While Pets at Home passed the 350p at which I suggested that you should go long, it subsequently fell to 332p. The only exception to the trend was industrial and construction-equipment rental company Ashtead, which rose from 3,785p to 4,380p. My long tips are making an overall profit of £823.
My short tips have been mixed, with three of the five rising. Remote-medicine firm Teladoc Health fell from $41.89 to $32.71, while DWAC, the holding company for Donald Trump's social-media venture, also fell, from $31 to $29.95.
However, Chinese real-estate firm KE Holdings climbed from $15.53 to $15.67, digital-currency exchange Coinbase rose from $67 to $71, and online-marketing firm HubSpot also climbed from $292 to $331; as a result, the short position was automatically covered at $320. Counting HubSpot, my short tips are making a combined profit of £4,867, down from £6,330 four weeks ago.
My short and long tips are making an overall profit of £5,690. There are currently 11 open tips: long Airtel Africa, Ashtead, Dunelm, Hays Recruitment, JD Sports, Pets at Home and Netflix; and short Teladoc, KE Holdings, DWAC and Coinbase.
I suggest you increase the stop-losses on Dunelm to 600p (from 578p) and Pets at Home to 240p (from 230p). I also recommend that you reduce the level at which you cover KE Holdings to $20 (from $25); for HubSpot and Teladoc cut to $50 ($55); for DWAC to $44 ($45) and for Coinbase to $78 ($80).
Trading techniques: share buybacks
Last week the US introduced a new tax on share buybacks. Firms will now pay 1% of the value of the shares being reacquired. US firms bought back $882bn of their own shares in 2021. The practice is popular with companies: as it reduces the number of shares on the market, it boosts the share price and raises earnings per share, even if the underlying profits aren't actually rising.
Still, critics argue that dividends give shareholders more control over their money; buybacks can also waste money if the shares are overvalued. Nonetheless, a study by the investment firm Two Sigma covering nearly 10,000 buyback announcements in America's Russell 3000 index between January 1998 and April 2019 found that buybacks are generally good for shareholders.
Buying immediately after the announcement and holding onto the share for up to six months would produce a market-beating return on your investment. Even if you waited for a month after the announcement you would still outperform.
A 2018 study by academics Alberto Manconi, Urs Peyer, and Theo Vermaelen found that share buybacks bode well for shareholders outside the US too. Looking at 9,034 announcements from 5,620 firms in 31 countries between 1998 and 2010, they found that shares in non-US companies that launched buybacks tended to outperform to a similar degree to their US counterparts 12 months after the announcement.
What's more, the companies tended to produce excess returns for up to four years afterwards, though these returns were slightly weaker for non-US companies. These results held even after you took other factors, such as size and the price/earnings (p/e) ratio, into account.
Matthew graduated from the University of Durham in 2004; he then gained an MSc, followed by a PhD at the London School of Economics.
He has previously written for a wide range of publications, including the Guardian and the Economist, and also helped to run a newsletter on terrorism. He has spent time at Lehman Brothers, Citigroup and the consultancy Lombard Street Research.
Matthew is the author of Superinvestors: Lessons from the greatest investors in history, published by Harriman House, which has been translated into several languages. His second book, Investing Explained: The Accessible Guide to Building an Investment Portfolio, is published by Kogan Page.
As senior writer, he writes the shares and politics & economics pages, as well as weekly Blowing It and Great Frauds in History columns He also writes a fortnightly reviews page and trading tips, as well as regular cover stories and multi-page investment focus features.
Follow Matthew on Twitter: @DrMatthewPartri