What went wrong for Barclays with its £450m structured notes loss?
Barclays has just revealed that it'll have to shell out nearly half a billion for a failure to fill in the right form. John Stepek explains what went wrong.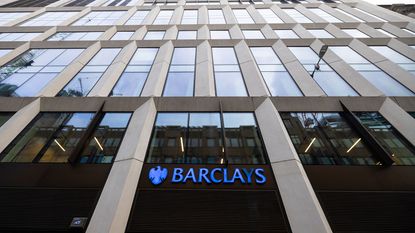 (Image credit: © Chris Ratcliffe/Bloomberg via Getty Images)
Investors in Barclays got a nasty shock this week when the bank revealed that a US paperwork blunder will cost it around £450m. Put simply, Barclays messed up the administration requirements around the issuance in the US of financial products called structured notes and exchange-traded notes (ETNs).
So what went wrong? Any financial securities sold to the public in the US have to be registered with the US financial regulator, the Securities and Exchange Commission (SEC). As Bloomberg's Matt Levine explains, this is usually done via a blanket "shelf registration statement", which contains a "very large arbitrary number for how many securities you might sell". In 2019, Barclays registered to sell just under $20.1bn of securities in a statement. The trouble is that apparently it forgot to keep track of how much of this $20.1bn capacity it had used, and ended up issuing a combined $36bn securities or so – around about $15bn in the last year – instead of $20bn, before realising its error.
A minor mystery solved
The error does appear to explain why Barclays stopped issuing new shares in two of its most popular ETNs – one tracking the Vix volatility index (VXX) and the other tracking crude oil prices (OIL) – a couple of weeks ago. This was at the height of market volatility around Russia's invasion of Ukraine. The decision resulted in dramatic price moves for both the VXX and OIL products. The inability to issue new shares meant the ETNs could no longer track their underlying indices. Instead they become more like an investment trust – where the price is driven by supply and demand for the shares, and so can trade at an entirely different price to the value of the underlying assets – which, needless to say, is not the point of an ETN.
Subscribe to MoneyWeek
Subscribe to MoneyWeek today and get your first six magazine issues absolutely FREE
Get 6 issues free
Sign up to Money Morning
Don't miss the latest investment and personal finances news, market analysis, plus money-saving tips with our free twice-daily newsletter
Don't miss the latest investment and personal finances news, market analysis, plus money-saving tips with our free twice-daily newsletter
The £450m cost is due to the fact that, because the securities were issued in error, holders have "a right of rescission". In other words, Barclays has to buy them back at the original sale price. Of course, anyone who made a loss on their structured notes, or perhaps on these two ETNs, will almost certainly exercise this right and get their money back at Barclays' expense. As you'd expect, the bank is conducting a review into what went wrong.
We suspect that few MoneyWeek readers trade ETNs, and we've also railed against structured products often enough to dissuade you from them too. And in this rare case, investors may well have benefited from the error rather than lost out. But it's another very good demonstration of why you shouldn't invest in anything that you don't understand thoroughly. If even a banks' back office can't get it right, what hope do you have?
John is the executive editor of MoneyWeek and writes our daily investment email, Money Morning. John graduated from Strathclyde University with a degree in psychology in 1996 and has always been fascinated by the gap between the way the market works in theory and the way it works in practice, and by how our deep-rooted instincts work against our best interests as investors.
He started out in journalism by writing articles about the specific business challenges facing family firms. In 2003, he took a job on the finance desk of Teletext, where he spent two years covering the markets and breaking financial news. John joined MoneyWeek in 2005.
His work has been published in Families in Business, Shares magazine, Spear's Magazine, The Sunday Times, and The Spectator among others. He has also appeared as an expert commentator on BBC Radio 4's Today programme, BBC Radio Scotland, Newsnight, Daily Politics and Bloomberg. His first book, on contrarian investing, The Sceptical Investor, was released in March 2019. You can follow John on Twitter at @john_stepek.