Cryptocurrency payments: should your business accept payment in bitcoin?
Adapting your business to accept cryptocurrency payments is simpler than you might imagine. But there a re a lot of things to consider first.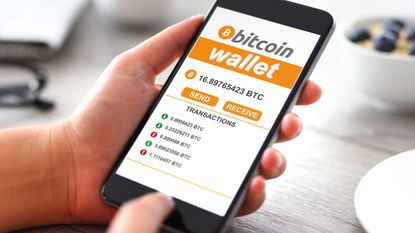 (Image credit: © Getty Images/iStockphoto)
There has been much speculation about the true value of bitcoin in recent months. This hasn't stopped a growing number of businesses from making more use of cryptocurrencies, giving customers more choice about how to pay their bills.
A survey by Visa revealed almost half of small and medium enterprises said they thought offering the option of cryptocurrency payments could be a source of competitive advantage. More than a third said customers had asked if they could pay in digital currency.
Reasons to sign up
Offering a cryptocurrency payment option is simpler than you might imagine. A growing number of specialist technology companies will manage the process on your behalf – leaders in the field include BitPay, Coinbase and NOWPayments.
Subscribe to MoneyWeek
Subscribe to MoneyWeek today and get your first six magazine issues absolutely FREE
Get 6 issues free
Sign up to Money Morning
Don't miss the latest investment and personal finances news, market analysis, plus money-saving tips with our free twice-daily newsletter
Don't miss the latest investment and personal finances news, market analysis, plus money-saving tips with our free twice-daily newsletter
These providers embed their technology in your website or online payment facility, allowing you to quote customers a price in the cryptocurrencies you want to accept. Once the bill is paid, the provider converts the money into your currency of choice and deposits it into your bank account.
Small businesses that have signed up cite several drivers for doing so, among them a desire to appeal to a certain demographic. The option to pay with cryptocurrency can be part of the branding strategy for those targeting more technology-aware customers.
There are some practical advantages, too. If you're selling online to an international customer base, the fees that providers charge for processing cryptocurrency payments can often be cheaper than those levied by the traditional payments industry on fiat currency transactions, especially after exchange-rate charges.
Cryptocurrency transactions are also very rapid. The technology behind the conventional payments system does not always work smoothly. Digital currency systems are built for purpose and offer almost instantaneous processing. The money should be in your bank account much more quickly than you're used to, especially for international transactions. That could be a boost for your cash flow.
Offering cryptocurrency payments may even bring in new customers. People in some parts of the world don't have easy access to conventional banking services and so struggle to buy from companies that want to be paid in the traditional way. Digital currency payment channels can bridge this gap.
Some things to consider
Dealing with cryptocurrencies brings new challenges. One issue is volatility – a price quoted in bitcoin today may be completely the wrong price tomorrow, once converted back into local currency. Some businesses steer round this problem by showing prices only in the currency they depend on; the customer is then quoted a cryptocurrency price at the point of payment. Their payment can be converted into fiat currency immediately, reducing the risk for the seller. But refunds can still cause difficulties, as rates may have changed by the time a customer asks for their cash back.
Another headache for some businesses is the sustainability issue. Amid growing anxiety about the carbon footprint of cryptocurrency mining, some businesses worry about the environmental impact of bitcoin – and the potential damage to their brand.
These are not trivial issues, and businesses will need to tread carefully. But ultimately, if more customers ask to pay using cryptocurrency, more businesses will feel obliged to offer this option.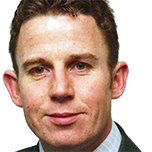 David Prosser is a regular MoneyWeek columnist, writing on small business and entrepreneurship, as well as pensions and other forms of tax-efficient savings and investments. David has been a financial journalist for almost 30 years, specialising initially in personal finance, and then in broader business coverage. He has worked for national newspaper groups including The Financial Times, The Guardian and Observer, Express Newspapers and, most recently, The Independent, where he served for more than three years as business editor.