How to help your business cope with rising energy costs
With rising energy costs putting cost pressures on the country's businesses, the best way to keep the lights on is to make sure you're turning them off, says David Prosser.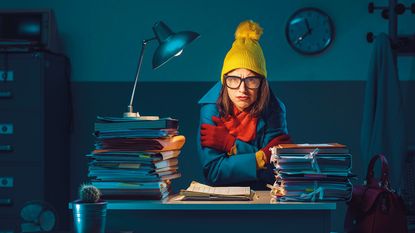 (Image credit: © Getty Images/iStockphoto)
SSmall businesses see rising energy costs as the biggest problem they face over the year to come, ahead of Brexit red tape, supply-chain disruption and even the ongoing impact of the Covid-19 pandemic. More than half of them now regard soaring gas and electricity bills as their most pressing challenge, according to the Federation of Small Businesses (FSB), which is warning that this could pose an existential threat to many firms.
The issue for small businesses is the same one that families face across the UK. With wholesale energy costs spiking sharply, suppliers are expected to increase their charges by 50% or more during 2022. The problem for business customers, however, is that none of the protections available to households, including the energy price cap, apply to them. And while larger businesses can use their purchasing power to negotiate good deals, smaller firms have no such leverage.
It is not all bad news. Most businesses are tied into fixed-price contracts with their energy companies, typically for one, two or three years. Price rises will typically only come into effect when such contracts come to an end and the firm has to negotiate a new deal. The most fortunate small businesses may be protected from higher bills for some time to come.
Subscribe to MoneyWeek
Subscribe to MoneyWeek today and get your first six magazine issues absolutely FREE
Get 6 issues free
Sign up to Money Morning
Don't miss the latest investment and personal finances news, market analysis, plus money-saving tips with our free twice-daily newsletter
Don't miss the latest investment and personal finances news, market analysis, plus money-saving tips with our free twice-daily newsletter
Effective tips to lower your business's energy costs
However, once firms need to arrange a new contract, escaping higher tariffs will be difficult. It still makes sense to shop around for the best deal, rather than automatically renewing with your existing supplier – and a specialist broker may be able to help – but prices are increasing across the whole market.
In which case, how can small businesses mitigate the damage? In the absence of additional government support – which groups such as the FSB are now pushing for – the biggest opportunity to save money lies in reducing energy consumption. Experts argue many businesses could make significantly more efficient use of their energy.
It may be possible to waste less energy with some simple steps, from not leaving office equipment on standby to turning off lights out of hours. Groups such as the Energy Saving Trust provide advice and tips.
More fundamentally, now may be a good time to rethink how your business operates. For example, is there scope for more people to work from home, reducing the need for large and expensive business premises? Another possibility is to install more energy-efficiency equipment. A number of energy companies now offer grants to help businesses reduce the cost of such investments.
Make sure you're only paying for the energy your business is actually using. As bills rise, it becomes even more important to check meter readings regularly and to ensure they tally with what the provider is proposing to charge.
For businesses that find themselves struggling, taking early action is imperative. Speak to your provider about the difficulties you face as soon as possible – it may be prepared to offer you a more manageable payment plan, particularly as the sector comes under pressure from regulators to behave sensitively. In some cases, business hardship funds may even be available.
The danger of sticking your head in the sand is that you risk making the problem even worse. Late payments might incur penalty charges or added interest. If your supply is disconnected, you will usually have to pay additional fees to switch it back on.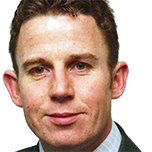 David Prosser is a regular MoneyWeek columnist, writing on small business and entrepreneurship, as well as pensions and other forms of tax-efficient savings and investments. David has been a financial journalist for almost 30 years, specialising initially in personal finance, and then in broader business coverage. He has worked for national newspaper groups including The Financial Times, The Guardian and Observer, Express Newspapers and, most recently, The Independent, where he served for more than three years as business editor.