Should you move your business to a four-day week?
Schemes to promote shorter working weeks could cause practical difficulties for businesses.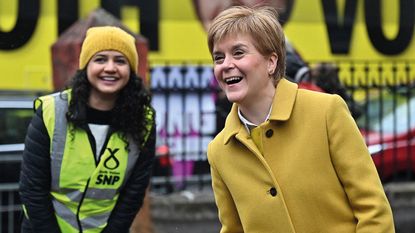 (Image credit: © JEFF J MITCHELL/POOL/AFP via Getty Images)
Businesses in Scotland will have the opportunity to trial a four-day working week following the re-election of the Scottish National Party. The SNP has promised a £10m fund to help businesses explore four-day working amid claims that such a shift could boost economic productivity and support the wellbeing of staff.
Four-day weeks are not as revolutionary as they might sound. Large organisations such as Unilever are already trying out the idea in parts of the business, while a number of high-profile smaller enterprises have also made this move in recent years.
Some economists also back the initiative. The think tank Autonomy has urged the UK government to support a move to a four-day working week in an attempt to combat potential rises in unemployment following the pandemic.
Subscribe to MoneyWeek
Subscribe to MoneyWeek today and get your first six magazine issues absolutely FREE
Get 6 issues free
Sign up to Money Morning
Don't miss the latest investment and personal finances news, market analysis, plus money-saving tips with our free twice-daily newsletter
Don't miss the latest investment and personal finances news, market analysis, plus money-saving tips with our free twice-daily newsletter
Such moves could prove popular. In 2019, when Jeremy Corbyn's Labour Party suggested reducing the standard working week to 32 hours – the average Briton currently works 42.5 hours a week, some of the longest hours in Europe – research found that 63% of Britons supported the idea.
Businesses that currently operate with four-day weeks do report significant advantages. A trial at Microsoft, for example, found moving to four days at one of its operations had boosted employees' productivity by 40%, more than making up for the 20% reduction in their hours.
Other firms have reported significant reductions in absenteeism, with the extra time off boosting the physical and mental health of their staff. The charity Advice Direct Scotland, which now operates with a four-day week, says its sickness rates have fallen by 75%. Recruitment and retention have also improved.
However, introducing a four-day week is not without its practical challenges. And smaller businesses, which often have less flexibility in the way they can operate, may find these particularly complicated.
In France, for example, the launch of a shorter working week in the late 1990s prompted some employers to increase the size of their workforces, but the state had to subsidise the recruitment and training costs incurred by the smallest firms.
A three-day weekend?
Another key question is which day employees would drop. Some firms experimenting with a four-day week have tried rotas, so that their office is still staffed for five days, but organising this with a smaller workforce may be more difficult.
Other firms with experience of four-day working warn against just operating with a three-day weekend. Customers are often eager to do business on Mondays and nervous about deadlines and delays on Fridays, they suggest, so a day off mid-week may be a better bet.
There are also likely to be some difficult conversations with staff, both about when they work and broader benefits. For example, while the basic idea of a four-day week is that staff would still receive the same levels of pay, they might see holidays reduced in line with their shorter working hours.
Nevertheless, Scotland is far from alone in considering making such fundamental changes. Spain, for example, has already begun trialling similar reforms. And if businesses decide they like the idea, they may move more quickly than governments. The authors of a new book, The Case for a Four Day Week, say the benefits are so compelling that employers will want to make the move of their own volition.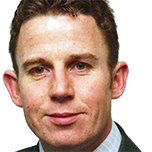 David Prosser is a regular MoneyWeek columnist, writing on small business and entrepreneurship, as well as pensions and other forms of tax-efficient savings and investments. David has been a financial journalist for almost 30 years, specialising initially in personal finance, and then in broader business coverage. He has worked for national newspaper groups including The Financial Times, The Guardian and Observer, Express Newspapers and, most recently, The Independent, where he served for more than three years as business editor.