Savers urged to act swiftly as fixed rates start to fall
Interest rates on fixed savings accounts are starting to dip, after the Bank of England paused its series of rate hikes last month. Here's why you need to act quickly to secure the best deals.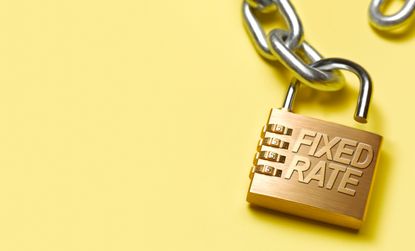 (Image credit: Peter Dazeley)
Savers looking for a decent savings account should act fast to secure the top rates - especially if they want a fixed-rate deal as providers start to pull some of their best deals.
Rates in the fixed market have dipped over the past month, according to analysis by Moneyfactscompare.co.uk. In contrast, variable rates have continued to climb across cash ISAs and non-ISA accounts.
Savings providers seem to be considering their options after the Bank of England held rates at 5.25% last month. Some top deals have already closed, such as NS&I's one-year fixed bond paying 6.2%, which was withdrawn after just five weeks of being on sale.
Subscribe to MoneyWeek
Subscribe to MoneyWeek today and get your first six magazine issues absolutely FREE
Get 6 issues free
Sign up to Money Morning
Don't miss the latest investment and personal finances news, market analysis, plus money-saving tips with our free twice-daily newsletter
Don't miss the latest investment and personal finances news, market analysis, plus money-saving tips with our free twice-daily newsletter
HSBC is pulling its 5.7% one-year fixed-rate savings account at midnight tonight (18 October).
You can see the latest rates on fixed savings in our article on the best savings accounts October 2023.
"We've seen every sign that fixed rates have peaked, and are on their way down," says Sarah Coles, head of personal finance at the wealth manager Hargreaves Lansdown. "The easy-access market, meanwhile, has proven more robust, with deals pushing slightly northwards."
We look at what's happening with savings rates right now, and where to find the best deals.
Fixed savings rates to fall
The top interest rate on a one-year fixed savings bond has dropped from 6.2% a month ago, to 6.11% today. This is with Union Bank of India. The next-best rate is 6.1%, with Ahli United Bank, via the online savings marketplace Raisin. And right now, you can secure the 6.1% rate and an exclusive £25 cashback via MoneyWeek when you open an account via marketplace savings platform Raisin - we have all the details in our article - top one-year 6.1% fixed savings rate and £25 cashback - but you only have until midday, 19 October.
The best two-year account is static at 6.05% month-on-month, according to Moneyfactscompare, while the top three-year fix has fallen from 6% to 5.97%. Longer-term fixed savings accounts have also reduced their rates - the best four-year deal now pays 5.8% (down from 5.85% a year ago), and the best five-year account pays the same (5.8%, down from 5.85%).
It's a similar picture with some fixed-rate ISAs: the market-leading three-year cash ISA paid 5.6% a month ago, but today the top account only pays 5.37%.
In fact, the average rate on longer-term fixed bonds (those with terms over 550 days) has fallen for the first time in more than six months, dropping from 5.12% in September to 5.11% today.
James Hyde at Moneyfactscompare comments: "Following 14 consecutive base rates, the Bank of England's decision to pause at 5.25% has precipitated a cooling in the rise of top savings rates, and some of the latest top fixed-rate deals for savers have fallen slightly."
"People should be aware that popular accounts may be pulled or their rates could decrease, so swiftness to secure the best option is key."
Easy-access savings rates continue to climb
On the other hand, easy-access savings accounts and cash ISAs are still on an upward trend. The average easy-access rate has breached 3% for the first time in almost 15 years, according to Moneyfactscompare.
A year ago, the best easy-access account paid 2.55%. A month ago, it was paying 5.05%. And today the market-leading account pays a lofty 5.3%.
With easy-access cash ISAs, the best rate is 5.15% today. In September, the top rate was 4.75%.
Hyde notes: "Providers have been especially willing to raise the bar on ISAs this month, with several notable improvements made across the market. With the choice of ISA products among the highest levels on our records, and variable rates still rising, now may be a good time to consider options in this area."
There are currently 529 cash ISAs to choose from, the second-highest count on record (the highest was 534 in July 2023), according to Moneyfactscompare.
Savings providers do not automatically adjust their rates for existing customers so not everyone will be feeling the benefits of these increases. The best advice is to check your rate, take the time to compare deals, and switch if you see a better one.
Can any savings account beat inflation?
The latest inflation figures show that the Consumer Price Index (CPI) remained at 6.7% during September.
While savings rates have surged over the past year following consecutive rate hikes by the Bank of England, there is still not one standard savings account that can outpace 6.7%.
However, some regular saver accounts do boast higher rates - although you are restricted to making small deposits each month.
Nationwide pays a chart-topping 8% on its regular savings account (savers need to have a Nationwide current account to be eligible). Customers can contribute up to £200 a month, and make two withdrawals a year.
The next best is Skipton Building Society, at 7.5%, followed by First Direct at 7%. Both of these require you to be an existing customer.
The market is currently split 50/50 over whether the Bank of England will raise interest rates at its next meeting in November.
Coles says inflation holding steady at 6.7% could help boost rates for savers. She notes: "Sticky inflation has the power to reverse this trend [of falling fixed savings rates]. If the Bank of England raises rates later this year – or even if the market starts to suspect it might - we could see more competition return to the savings market again.
"The jury is still out, however. Stubborn inflation wasn't wholly unexpected, so we can't assume any knee-jerk reactions from the bank."
Ruth is passionate about helping people feel more confident about their finances. She was previously editor of Times Money Mentor, and prior to that was deputy Money editor at The Sunday Times.
A multi-award winning journalist, Ruth started her career on a pensions magazine at the FT Group, and has also worked at Money Observer and Money Advice Service.
Outside of work, she is a mum to two young children, a magistrate and an NHS volunteer.