Best regular savings accounts up to 8% – December 2023
Looking to stash small amounts away each month? With regular savings accounts you can now earn as much as 8%. We list the ones worth looking at.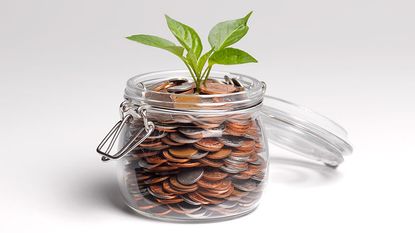 (Image credit: © Getty Images)
Disclaimer
MoneyWeek uses data from Defaqto to regularly update this article. All the banks we mention are protected by the Financial Services Compensation Scheme (FSCS), meaning up to £85,000 of your savings are protected should a bank go bust. This article may contain affiliate links – when you purchase through links on our site, we may earn a commission*
Cash savers looking for the best rates on their savings could be in for a treat as banks continue to boost the interest rate on regular savings accounts, with one bank – Nationwide – pushing the rate to an exciting 8%. (Note: you'll need a Nationwide current account to be eligible for the Nationwide Flex Regular saver account.)
To take advantage of the most regular savings accounts, you'll need to be a current account customer, but that's not the case with all of the banks and building societies in our list below. For more options, you can review our guide to the best savings accounts overall or if you want some flexibility with your savings our guide to the best easy-access savings accounts is a good place to start.
Here are the best regular savings accounts on the market.
Subscribe to MoneyWeek
Subscribe to MoneyWeek today and get your first six magazine issues absolutely FREE
Get 6 issues free
Sign up to Money Morning
Don't miss the latest investment and personal finances news, market analysis, plus money-saving tips with our free twice-daily newsletter
Don't miss the latest investment and personal finances news, market analysis, plus money-saving tips with our free twice-daily newsletter
The best regular savings accounts
Regular savers come with a few more restrictions than easy access or fixed term savings accounts, such as how much you put in a month and access to withdrawals, so make sure to pick one that suits you.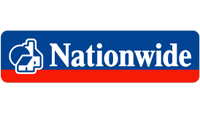 Nationwide Flex Regular Saver - 8% AER
Get access to Nationwide's market-leading 8% AER regular savings account when you open a current account with the bank. You qualify if you have either a FlexPlus, FlexDirect, FlexAccount, FlexStudent, FlexGraduate, FlexBasic or FlexOne.
The 8% rate is fixed for 12 months, after which the account will turn into an instant access account.
You must deposit money within the first 28 days of opening the account- this can be as little as £1. The good news is, there is no monthly minimum deposit and you can save up to £200 per month.
The account allows up to three withdrawals. On your fourth withdrawal, the rate on the account will drop to 2.15% AER variable.
You must be aged at least 16 years or older to open the saver.
Find out how to earn £377 when you switch to a Nationwide current account and take advantage of the 8% regular saver.
Skipton Building Society - 7.5% AER
Skipton is offering 7.5% on a maximum deposit of £250 per month on its Member Regular Saver.
One condition is attached: you must have been a member of the building society since 31 May 2023.
You can skip monthly deposits and early closure of the account is allowed. You can open the account online, via the app, in branch, by phone or by post.
After one year you can search for a better rate as the deal ends.
First Direct - 7% AER, plus £175 switching bonus*
First Direct has doubled the rate on its regular saver, which jumped from 3.5% to a handsome 7%.
You can pay in between £25 to £300 into the account each month.
To benefit from the 7% rate you will need to be a First Direct current account holder. The rate will only be available for 12 months after which it may drop.
Via this link, if you do not have a First Direct current account* you can open the account now. The good news is if you switch to it, you can also bag a £175 cash bonus. To qualify for the switching bonus, you need to use the bank's switching service and be a new customer (you do not qualify if you have previously had a First Direct product or had an HSBC current account on or after 1 January 2020). You must pay in at least £1,000 within three months of opening the account.
First Direct will pay your £175 bonus into your account within 28 days of you meeting all the eligibility criteria.
*When you sign up via this link, we may earn an affiliate commission from this deal
Yorkshire Building Society Loyalty Regular eSaver 2023 - 7% AER
This loyalty regular saver can be opened with just £1 and permits a monthly deposit of up to £500 per month. The maximum balance you can hold is £6,000 at the end of the one-year term. The account allows you to withdraw money once a year.
To apply, you must have an open savings account or hold a mortgage with Yorkshire Building Society (YBS) for at least one year before applying, and you must also have an online account with YBS.
You are not eligible if you are a Chelsea Building Society, Norwich & Peterborough Building Society and YBS Share Plan account holder. The account can be opened and managed online. Deposits are protected by the FSCS and interest is paid annually from the date you opened the saver.
Coventry Building Society Loyalty Regular Saver - 7% AER
This saver requires a minimum deposit of £1 and you can save up to £250 a month. Although withdrawals are permitted, you will be charged interest equal to 30 days on the amount taken out. If you require flexibility with your cash, you're better off opting for an account that gives you freedom with withdrawals.
To be eligible for the saver, you must have held or been linked to a savings or mortgage account with Coventry Building Society, ITL or Godiva since 1 January 2022 or prior.
Open the account online, in-branch, by post or by phone, but you are limited to manage the saver online or over the phone only.
Lloyds Bank Club Monthly Saver - 6.25% AER
Lloyds is offering 6.25% on a maximum deposit of £400 per month. To give some certainty, the rate is fixed for one year.
As it's a Club Saver, you need to hold a Lloyds current account already, be a Lloyds Club customer and you can't have opened this same account in the last 12 months.
A minimum monthly payment of £25 is required and if you want to be flexible with your cash, this account has no restrictions on withdrawals. After one year you can search for a better rate as your account will become a standard saver.
Natwest Digital Regular Saver - 6.17% AER
With just £1 you can open this Natwest Digital Regular Saver, but the 6.17% rate is only available on balances up to £5,000. After that the rate drops to 1.75% on balances over £5,000. So if you want to save more than £5,000, this might not be the best rate around.
You must be a Natwest current account holder to be eligible for this account and the maximum you can put in per month is £150. The regular saver does offer flexibility with withdrawals, allowing you to access your money whenever you want and the rate on this account is variable.
Royal Bank of Scotland Digital Regular Saver - 6.17% AER
With only a minimum monthly deposit of between £1 and £150 the account allows you to top up your Digital Regular Saver with the spare change every time you spend on your debit card.
The 6.17% rate is fixed for a year and then the account will change into an instant access savings account, when it will be a good time to search for a new and better rate.
TSB Monthly Saver - 6% AER
This regular saver offering 6% (fixed for one year) includes a fixed bonus of 0.1%. It requires a deposit between £25 and £250 each month. Only one payment can be made into the account each month, and the saver can hold a maximum of £3,000.
Note, to be eligible for this saver you need to be a TSB current account holder. You have the freedom to withdraw money penalty-free, and interest is paid annually.
After your term ends, your monthly saver will be switched to a variable-rate Easy Saver account. If you close your Monthly Saver before the 12-month period ends, you will not be eligible to re-open the account until the 12 months have passed.
Coventry Building Society Regular Saver - 5.5% AER
This saver requires a minimum deposit of just £1 each month and you can save up to £500 monthly.
It is open to new customers and you can withdraw money, but you will be charged a fee of 30 days' interest on the amount you withdraw.
This account is for 12 months and interest is variable, which means the rate could change at any time. Interest is paid annually. After 12 months, your account will be transferred to an Easy Access Saver account.
How does a regular savings account work?
Compared to other types of savings accounts, there are more caveats to consider when opening a regular savings account. Here's what to look out for:
Existing customers - Most regular savers offer the best rates to their existing customers, so you may need to have a current account to get the rate.
Monthly payments - To receive the best rates, a lot of regular savers ask for a minimum payment each month. They may not be big as some only require £25 or even £10 a month. There is also a maximum you can save each month, so the amount you can save is restricted.
Your cash is protected - The Financial Services Compensation Scheme protects all of the banks mentioned in our best regular savers on balances up to £85,000. So it's good to spread your money across your current accounts and savings to ensure you don't have more than £85,000 in any one account.
Vaishali graduated in journalism from Leeds University and she has experience working with the likes of Leicester Mercury, Inews and The Week. She also comes from a marketing background, where she has done copywriting and content creation for businesses.
Currently writing about all things personal finance, Vaishali is passionate about finding the best deals around, whether it's the best credit cards or the cheapest personal loans, as well as sharing top money hacks to help people save and better manage their money.