How much money will you need to retire comfortably?
Many of us do not save enough for a decent retirement anyway, while new research has suggested the sums needed for a comfortable retirement have rocketed by tens of thousands of pounds. So how much is actually needed for a comfortable retirement?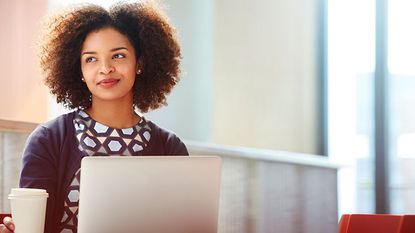 (Image credit: © Getty Images)
Your pension pot is likely to be one of your biggest investments, but is it enough to get you the lifestyle you want when you stop working?

When planning for retirement, it's important to ask yourself what kind of lifestyle you're hoping to lead in later life. It's a tricky question, but it's crucial to at least try and crunch the numbers to discover how much money you'll need - and therefore the size of your pension pot - to meet your retirement goals.
But despite the introduction of auto-enrolment in 2012, mandating pensions for millions of employees, most people still do not save enough according to a report from Now: Pensions and the Pensions Policy Institute.
It found "underpensioned" groups primarily include single mothers (who are also missing out on state pensions), the self-employed, carers, people with disabilities, and ethnic minorities.
Subscribe to MoneyWeek
Subscribe to MoneyWeek today and get your first six magazine issues absolutely FREE
Get 6 issues free
Sign up to Money Morning
Don't miss the latest investment and personal finances news, market analysis, plus money-saving tips with our free twice-daily newsletter
Don't miss the latest investment and personal finances news, market analysis, plus money-saving tips with our free twice-daily newsletter
These groups have private pension incomes that range from 18% to 64% lower than the average UK saver and are reaching retirement with private pension incomes of just £2,850. Around 8.6 million people are still missing out on workplace pension savings.
What's more, the economic situation has also hit the calculations, with a new study from fund supermarket interactive investor suggesting that the total amount needed for a comfortable retirement has jumped by almost £69,000 in the last year alone.
We take a look at how much money you might need in retirement to get the lifestyle you want, and how much you should be saving now.
How much pension do I need to save?
When thinking about how much you need to save for retirement, some of the things to consider are:
The type of retirement lifestyle that you want
Whether you'll still be paying rent or a mortgage in retirement
How long you think you might live (for example, if you have any health issues that may affect your life expectancy)
Interactive investor has updated figures previously put together by The Pensions and Lifetime Savings Association (PLSA) back in April 2022 to show how much money you're likely to need each year during retirement, depending on three different lifestyle levels.
These amounts won't work for everyone and you will have to consider your individual circumstances and lifestyle, but it provides a good outline of how much you can expect to need.
Minimum: According to the PLSA, this would cover all your needs with some left over for recreational activities. Back in April 2022 a single person would need £12,900, but this has since grown to £14,300.
Moderate: This offers more financial security and flexibility. Interactive investor reckons the sum needed over the last year has jumped from £26,000 a year to £28,600.
Comfortable: This allows for more financial freedom and some luxuries, and has risen from £43,500 to £47,700.
The change over the last year is even more stark when you consider the size of the private pension pot needed to deliver those incomes. For a minimum standard it has jumped £23,400 over the last year to £59,900, for moderate it has risen £42,800 to £290,800 while for comfortable it has rocketed £68,700 to a total of £598,700.
Alice Guy, head of pensions and savings at interactive investor, said that the high rates of inflation seen over the last 18 months had had a "devastating impact on the spending power of peoples' pension income", meaning they needed a higher income just to maintain the same standard of living.
As a rough rule of thumb, some people aim to retire on two-thirds of their salary. The median average salary is estimated to be £33,000, based on ONS data from 2022, and when the two-thirds rule is applied, places the median earner between the PLSA's moderate and minimum categories.
What about the state pension?
"A common misconception is that the state pension can make up for shortfalls in personal pension saving," says PensionBee CEO Romi Savova. However, the annual income offered by the new full state pension is £10,600, which isn't enough for a comfortable retirement.
The state pension should of course be factored into your final retirement pot, but it's possible you won't qualify for the full amount. Most savers need 35 years' National Insurance contributions to get a full state pension, and many of us will have taken career breaks, for example when taking time out to care for family.
It's also only accessible from the age of 66 – and this will rise to 67 by 2028.
"Savers who pin their hopes on the state pension tend to have underestimated the overall cost of retirement," Savova continues. "This is one of the worst mistakes to make as it could force savers into a difficult position, where they may have to return to work or sell assets to fund their later life."
Time for a Midlife MOT?
A new online Midlife MOT website has been launched by the government to help older workers with planning for later life, including pensions. It offers free reports and guidance on planning for retirement and ensuring you have enough to meet your ambitions in later life.
The personalised report will tell you what to prioritise and suggest ways to improve your financial well-being from midlife through to retirement.
The thinking behind the scheme is that many people delay planning for retirement and may miss out on opportunities to save, retrain into a new job or access other forms of support.
Beyond providing advice on pensions, the MOT also signposts to key organisations and charities, including the NHS, Mind, MoneyHelper, Citizens Advice and the Department for Work and Pension (DWP) find a job portal.
Guy Opperman MP, minister for employment, says planning for later life is "essential but knowing where to start can be daunting."
"Our digital Midlife MOT is open to everyone and easy to access, and will give people the tools to make informed decisions – on their personal finances, their health and on their careers. I would encourage older people in particular to invest the time to see exactly what it can do for them," he adds.

How to plan when saving for retirement
1. Sit down and crunch the numbers
The best way to figure out how much you will need in retirement is to have a clear idea of how much you will need to cover your basic expenses, but also what you might want to do in retirement.
"Once a saver has a clear target for their retirement income, they can adjust their pension contributions and plan accordingly to achieve this," says Sovova.
2. Boost your pension when you get a pay rise
It's a good idea to revisit your retirement planning throughout your working life, says Helen Morrissey, senior pensions and retirement analyst at Hargreaves Lansdown. "Boosting pension contributions whenever you get a pay rise for instance can mean that over time you end up contributing a lot more over the years which can really boost your final pot."
3. Keep track of old pension pots
The Pensions Policy Institute estimates there is over £26bn of lost pension money, and the average value of a lost pension is over £9,000. This "can make a real difference to your planning", says Morrissey. "It may make sense to consolidate old pensions into one so it makes it easier to keep track though it's important to check you aren't missing out on important benefits like guaranteed annuity rates by doing this."
4. The longer you invest for, the more compound interest you will benefit from
"While it's never too late to start saving, the earlier a saver starts, the longer their pension has to grow," says Savova. "By leaving a pension untouched for several decades, a small savings pot is likely to turn into a much bigger pot at retirement thanks to compound interest."
Additionally, if you're able to increase your level of contribution, even by just 1% or 2% you could significantly boost your pension pot.
Ways to save for retirement outside of a pension
If you want to get creative about your retirement income, there are other things you can do.
ISAs
Individual savings accounts (ISAs) are becoming a popular alternative to private pensions due to their tax advantages. Having one alongside a pension could boost your income in retirement.
If you're aged between 18 and 39, you can open a Lifetime ISA, which allows you to save up to £4,000 a year and the government tops it up with a 25% bonus.
Property
Investing in a buy-to-let property could also boost your income in retirement. However, note that interest rates are rising, house prices are falling, mortgage choice is dwindling, and some of the tax perks previously enjoyed by landlords are now no longer available. So, enjoying bumper buy-to-let returns (low costs and high rents) could be a thing of the past.
Investment portfolios
Investing in stocks and shares comes with risk (as do all investments), but doing your research into stocks or funds that pay handsome dividends could also help support your pension pot.
"With so many different saving options available, it's important for savers to research which financial products are best suited to their retirement goals," says Savova.
Join us at the MoneyWeek Summit on 29.09.2023 at etc.venues St Paul's, London.
Tickets are on sale at www.moneyweeksummit.com
MoneyWeek subscribers receive a 25% discount.
Nic studied for a BA in journalism at Cardiff University, and has an MA in magazine journalism from City University. She joined MoneyWeek in 2019.
With contributions from