What is the energy price cap and what does it mean for your bills?
The new energy price cap has been announced for January to March 2024. We explain what the energy price cap is and what it means for your bills.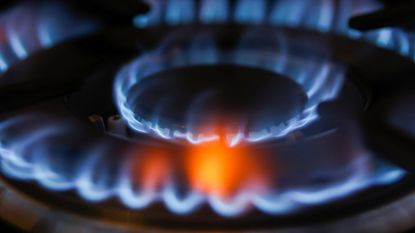 (Image credit: © Getty Images)
Energy regulator Ofgem has announced that the energy price cap will go up by 5% from January to March 2024, from £1,834 to £1,928 a year.
The current energy cap came into effect from 1 October and saw the average typical household bill drop from £2,074 to £1,923 a year. This is around 7% below the level of the energy price cap in the three months to October - although some households will pay more depending on their usage, and also because standing charges went up.
We explain what the energy price cap is and why it matters when it comes to managing your gas and electricity bill.
Subscribe to MoneyWeek
Subscribe to MoneyWeek today and get your first six magazine issues absolutely FREE
Get 6 issues free
Sign up to Money Morning
Don't miss the latest investment and personal finances news, market analysis, plus money-saving tips with our free twice-daily newsletter
Don't miss the latest investment and personal finances news, market analysis, plus money-saving tips with our free twice-daily newsletter
WHAT IS THE ENERGY PRICE CAP?
The energy price cap sets the maximum unit rate energy firms can charge per kilowatt hour for gas and electricity, along with standing charges.
It applies to 29 million households in England, Wales and Scotland. Northern Ireland has a tariff review process instead of a price cap.
Under the current price cap of £1,834 a year, which took effect on 1 October, the unit price of electricity is 27p per kWh along with a standing charge of 53p per day.
And with gas, the unit price is 7p per kWh, with a daily standing charge of 30p. Standing charges are flat daily fees that are charged for a gas and electricity connection regardless of your usage.
This means that regardless of the amount of energy you use, if you have both gas and electricity, you'll be paying above £300 a year in standing charges alone.
But, under the new energy price cap announced by Ofgem for the period January to March 2024, energy bills will see a 5% rise (around £94), jumping from £1,834 to £1,928 a year for direct debit customers.
Under the new price cap, average standing charges for gas and electricity will remain the same, at around 30p and 50p respectively.
It's important to stress that the name "cap" doesn't mean this is a cap on the total cost of your energy bills. Instead, it's a cap on the amount you can be charged per unit, or kWh of energy.
The energy price cap was initially put in place to protect households by preventing energy firms from overcharging customers who didn't switch suppliers and were paying over the odds as they stuck with suppliers' more expensive variable tariffs.
But when wholesale gas prices soared, the Ofgem energy price cap became unaffordable and it led to a number of small energy firms going bust and other suppliers pulling cheap fixed energy deals. It also meant households were left with extortionate bills.
The government stepped in last autumn with the Energy Price Guarantee (EPG) and this was the default tariff whilst prices surged. However, with Ofgem's July price cap of £2,074 dropping below the government's EPG £2,500 cap, it effectively ended the government's financial support. Since July 2023, customer's prices have been determined by Ofgem's price cap alone.
When is the next energy price cap announcement?
The next quarterly price cap announcement will be on 23 February 2024, which will cover what energy suppliers can charge between 1 April to 31 June 2024.
The cap is set four times a year; it currently stands at £1,834 for a typical household paying by direct debit. From January 2024 the cap will rise to £1,928 a year.
What does the energy price cap mean for your bills?
Households on tariffs covered by the energy price cap will have typically seen their bills drop by an average of 7% since October, while suppliers have reintroduced some cheaper, fixed deals to the market.
It's worth keeping an eye on an energy comparison page for info on what deals are out there.
According to our sister site, Look After My Bills, no energy deal on the market currently offers less than the current energy price cap. The cheapest energy deal right now is by E.on Next on its one-year fixed tariff, which costs 3% more than the current energy price cap.
Moving forward, energy consultancy Cornwall Insight has warned that higher energy prices are here to stay at the beginning of next year due to "growing volatility in the global wholesale energy market".
Energy consultancy Cornwall Insight predicts that energy prices could go down by around 6% from April 2024, and fall a further 1% from 1 July 2024 to 30 September 2024.
Sue Hayward is a consumer and personal finance journalist, broadcaster and author whose work has appeared everywhere from the Guardian and Good Housekeeping to My Weekly and Lovemoney. Sue is a regular money guest on TV and Radio with recent appearances on Steph's Packed Lunch, Jeremy Vine on 5 and 5 News.
With contributions from