Petrol retailers cashing in ‒ how to save on fuel
As the RAC accuses retailers of pocketing unfair margins on fuel, we highlight the best ways to reduce the cost of your petrol and diesel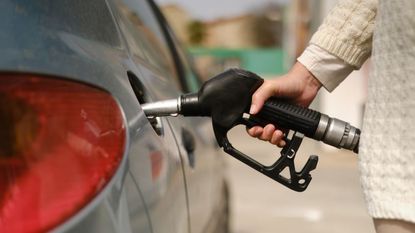 (Image credit: © Getty images)
Petrol retailers are failing to pass on drops in wholesale fuel costs to motorists at the pump. meaning many of us may not be paying fair price while retailers are cashing in.
The RAC argued that retailers should cut their prices by around 5p per litre in order to reflect how their own costs in obtaining the fuel has fallen of late.
Analysis from the motoring body found that the wholesale price of petrol earlier this month worked out at around 113p per litre. However, with the average price of unleaded sitting at 155.33p, the average retailer margin sat at around 16p per litre before VAT is applied.
Subscribe to MoneyWeek
Subscribe to MoneyWeek today and get your first six magazine issues absolutely FREE
Get 6 issues free
Sign up to Money Morning
Don't miss the latest investment and personal finances news, market analysis, plus money-saving tips with our free twice-daily newsletter
Don't miss the latest investment and personal finances news, market analysis, plus money-saving tips with our free twice-daily newsletter
This is more than double the long-term average of 7p per litre, and even higher than the 10p margin that smaller fuel retailers have argued is now fair due to the rate of inflation.
The situation is only marginally better with diesel, which currently costs an average of 162p per litre. That means an average retailer margin of around 12p per litre, compared with the long-term average of 8p, dating back to 2012.
The RAC pointed to the conclusions of the Competition and Markets Authority from its investigation into fuel pricing, published back in the summer, which found that the big supermarkets have been overcharging drivers. It warned that "history already appears to be repeating itself".
Simon Williams, fuel spokesman at the RAC, said: "We badly need the Government to set up the price monitoring body recommended by the CMA and for it to carry powers to take action against big retailers that don't reflect downward movements in the wholesale market such as we've been experiencing in the last six weeks."
Given these pricing rows, and the fact that we are all facing higher costs on all sorts of household bills, it's all the more crucial to find ways to reduce your spending on fuel. Here's how to save on petrol and diesel.
How to save on fuel prices
Spending a little time researching petrol prices in your area can help you find the cheapest fuel.
It may be convenient to fill up at the first petrol station you see on your way home, but it is a good idea to check prices as you drive by to see which are the cheapest. While supermarkets have been the most competitive historically, that may not be the case any longer, as previous RAC data shows.
You can compare prices using our sister site GoCompare, which has a useful tool to show you the cheapest spots to buy petrol and diesel in your area. You just need to enter your postcode and the type of fuel you are buying to access the best prices.
PetrolPrices.com is another site worth looking at to find the cheapest fuel in your area. Just download the app to find the best price nearby.
Make use of loyalty cards and cashback schemes
One advantage of filling your car at supermarket forecourts is the savings you can make with a supermarket loyalty card.
A number of UK supermarkets, including Tesco and Sainsbury's, offer various cashback incentives on fuel.
The Tesco Clubcard scheme gives you one point back for every £2 spent on Tesco fuel. And for every 150 points earned, you are rewarded with £1.50 worth of Clubcard vouchers. The points can also be earned at Esso stations, where you can earn one point for every £3 spent if the Esso station also has a Tesco Express shop.
And Sainsbury's Nectar card gives you one point for each litre of fuel bought at Sainsbury's petrol stations.
Avoid 'premium' fuels
Using premium fuel with a higher octane rating can push up the price of your fuel bill – it can be 10p to 15p more expensive per litre compared to normal fuel. The latest Fuel Watch data from the RAC shows that the average price of a litre of super unleaded is currently 162.11p, compared with 146.38 for regular unleaded.
According to the RAC, premium fuel may be necessary for certain high-performance cars, but "in most cars any benefits are negligible". So unless you really need it, stick to regular fuel.
Stick to the speed limit and drive more efficiently
Sticking to the speed limit isn't just safer – it can help keep fuel costs down too, as driving at higher speeds uses more fuel.
Drive more conservatively and avoid accelerating and braking hard. The RAC's Simon Williams says abandoning the "heavy right-foot habit" can reduce your fuel consumption.
"There is no one driving speed that is optimum for fuel economy," he says, "but gentle acceleration and deceleration and keeping a consistent speed within the speed limit makes for fuel-efficient and safe driving."
Check your tyre pressures
Using under-inflated or over-inflated tyres can lead to higher fuel consumption, so it's important to check your tyre pressure.
You can easily check your tyre pressure either online using the TyreSafe website.
Alternatively, your car's manual will tell you the recommended tyre pressure, and in many cars this can also be found on a plate attached to the driver's door sill.
You can check and top up your tyre pressure at petrol stations for around 50p.
Drag, air conditioning and open windows
Choosing when to use air conditioning instead of opening the window also affects fuel economy. It is usually more efficient to open windows when driving at lower speeds compared to using air conditioning.
But using air conditioning when driving at higher speeds is usually more cost-effective as opening windows at those speeds can cause significant drag, which increases fuel consumption.
Unless it is absolutely necessary, don't drive with roof boxes or bars attached to your car. These will significantly increase drag and lower your fuel efficiency.
Keep your car well maintained
Making sure your car is regularly maintained will reduce surprise bills in the future. A newly serviced car will typically run more efficiently and use less fuel.
As Ryan Fulthorpe, GoCompare's motoring expert, points out, regularly servicing your car will "pay dividends when it comes to fuel consumption".
"Change the air filter regularly, ensure your fuel cap has a good seal, and check and change the oil, as well as getting your fuel injectors cleaned," he adds.
John Fitzsimons has been writing about finance since 2007, and is a former editor of Mortgage Solutions and loveMONEY. Since going freelance in 2016 he has written for publications including The Sunday Times, The Mirror, The Sun, The Daily Mail and Forbes, and is committed to helping readers make more informed decisions about their money.