Moneybox raises market-leading cash ISA to 5%
Savings and investing app MoneyBox has boosted the rate on its cash ISA again, hiking it from 4.75% to 5% making it one of top rates. We have all the details.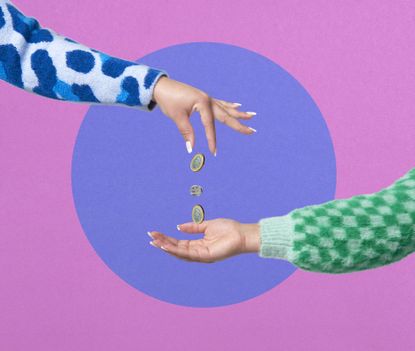 (Image credit: Getty Images)
The best easy-access cash ISA rate has hit 5%, with Moneybox increasing its interest rate from 4.75% to 5% to put it at the top of the best-buy tables. If you're looking for the best savings account and want to be tax-efficient, then this could be worth a look.
It is likely to be the first time an easy-access cash ISA has offered such a high savings rate since 2008.
It marks the third time the savings and investing app Moneybox has hiked the rate on its cash ISA in the past month, taking it from 4.65% when the product launched on 4 September, to 5% today.
Subscribe to MoneyWeek
Subscribe to MoneyWeek today and get your first six magazine issues absolutely FREE
Get 6 issues free
Sign up to Money Morning
Don't miss the latest investment and personal finances news, market analysis, plus money-saving tips with our free twice-daily newsletter
Don't miss the latest investment and personal finances news, market analysis, plus money-saving tips with our free twice-daily newsletter
We look at how the Moneybox ISA works, and which other savings providers offer competitive rates.
How does the Moneybox cash ISA work?
The Moneybox cash ISA offers a market-leading rate of 5% AER (variable) on balances of £500 or more. The maximum you can pay in each tax year is £20,000, as per the ISA rules.
The account must be opened and managed via the Moneybox app. Transfers are allowed in from ISAs held with other providers.
It is not completely easy access, as savers are restricted to a maximum of three withdrawals every 12-month period from the date of opening the account.
Upon making a fourth withdrawal or if the account balance falls below £500, a lower rate of 0.75% (variable) will be applied for the rest of that 12-month period or until the balance rises above £500.
The cash ISA includes a bonus rate of 0.85% for the first 12 months. This means the 5% rate will drop to 4.15% on the one-year anniversary of opening the account.
Interest is accrued daily and paid into accounts once a year. The rate is variable; Moneybox says it will inform customers if it changes.
How good is a 5% rate?
This is the first time we've seen a 5% rate on an easy-access cash ISA in a long time.
We asked Moneyfacts the last time a savings provider offered such a good rate. It said its top rate tracker on easy-access ISA rates only goes back as far as 2016, and there have been no 5% rates in those past seven years.
It added that it does have more data on overall variable-rate cash ISAs (which includes notice and easy access). The top rate is currently 5.25% (a 60-day notice ISA). According to Moneyfacts, the last time that was beaten was December 2008 at 5.85%.
So it is likely that easy-access cash ISAs have also not reached the dizzy heights of 5% since 2008, or earlier.
Rachel Springall, finance expert at Moneyfacts, urges savers to "act quickly to apply for any market-leading offers as there is no guarantee they will stay on the shelf for long".
She adds: "If base rate were to fall, then it could result in providers cutting their variable rates - some may be able to do this quickly, but others might take a couple of months to plan and process, it really depends on the brand."
What are the other top easy-access cash ISA rates?
There are quite a few savings providers offering decent rates of 4.7% or above on easy-access cash ISAs.
After Moneybox, Coventry building society has the next best rate, at 4.9%. Shawbrook bank pays 4.81%, while Chorley building society and Leeds building society both pay 4.8%.
Make sure you note any restrictions and small print with the accounts. There is a trend for providers to offer high rates but then add restrictions on, say, the number of withdrawals.
If you'd prefer a non-ISA savings account, check out our round-up of the best easy-access savings accounts.
Ruth is passionate about helping people feel more confident about their finances. She was previously editor of Times Money Mentor, and prior to that was deputy Money editor at The Sunday Times.
A multi-award winning journalist, Ruth started her career on a pensions magazine at the FT Group, and has also worked at Money Observer and Money Advice Service.
Outside of work, she is a mum to two young children, a magistrate and an NHS volunteer.