What's the latest with UK mortgage rates?
Lenders have been cutting their mortgage rates, but this could change if the Bank of England decides to hike rates further due to stronger-than-expected wage growth.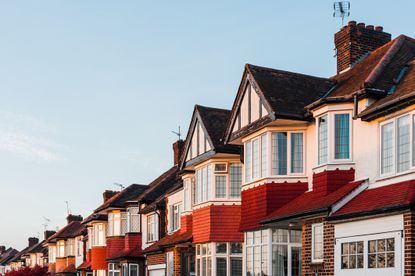 (Image credit: Karl Hendon)
Mortgage rates may have peaked, with some lenders now cutting pricing amid falling inflation despite higher interest rates.
It may provide some relief to homeowners looking to remortgage as well as first-time buyers and home movers looking to borrow so they can move on or up the property ladder.
Inflation fell to a 17-month low in July, largely due to a reduction in gas and electricity prices. It also shows the Bank of England's base rate hikes may be working, so an end to the increases may be in sight.
Subscribe to MoneyWeek
Subscribe to MoneyWeek today and get your first six magazine issues absolutely FREE
Get 6 issues free
Sign up to Money Morning
Don't miss the latest investment and personal finances news, market analysis, plus money-saving tips with our free twice-daily newsletter
Don't miss the latest investment and personal finances news, market analysis, plus money-saving tips with our free twice-daily newsletter
The base rate currently sits at 5.25%, which has pushed mortgage rates above 6%. These are levels far higher than those seen in the past decade, potentially pushing up the monthly repayments for homebuyers and property owners amid the cost of living crisis.
Expectations that rate hikes may be coming to an end as inflation slows have prompted lenders to cut their mortgage rates – but challenges remain.
One of the biggest challenges is wage growth.
Wages grew at a record pace in the three months to June. That may be good for pay packets but it could make it harder for the rate of inflation to fall and so keep interest rates elevated.
Additionally, the rate of inflation remains at over three times the BoE's 2% target, and it has made it very clear that getting it back to this is its priority.
We look into what lenders are doing and what could be next for the mortgage market.
Mortgage lenders cut rates
Many lenders have been cutting rates in recent weeks to attract business.
NatWest is the latest big name to have unveiled cuts this week, reducing rates by up to 0.35 percentage points.
Meanwhile, HSBC, which recently upped its maximum lending period to 40 years, has said it will cut pricing on the 7th of September.
Skipton Building Society has also cut the rates on its first-time buyer-focused 100% loan-to-value Track Record mortgage by 0.15 percentage points from 6.44% to 6.29% and changed the criteria.
It was previously aimed at renters trying to buy their first home but the criteria has now been extended to those who have fallen off the ladder such as divorcees, as long as applicants haven't owned a home for the previous three years.
It comes after Barclays and Santander both recently cut the rates on their fixed mortgage rates.
Santander cut them by up to 0.29%, its second cut in 10 days. Barclays has cut them by up to 0.3%.
First Direct cut the interest rates across 20 of its mortgage products by up to 0.2%, and Nationwide, the second-biggest mortgage lender, has trimmed prices on some of its fixed products by up to 0.55 percentage points.
Halifax, part of Lloyds Banking Group - the largest mortgage provider in the UK - is also cutting rates and brokers are anticipating more reductions.
The reductions will bolster hopes that mortgage rates have peaked, although borrowers still face near-record costs.
Two-year fixed mortgage rates are at their highest level in 15 years, with average rates rising nearly every day for the past few months.
The average two-year fixed deal is 6.67, according to Moneyfacts, while the average five-year fix is currently 6.17%.
So, does this mean mortgage rates are finally starting to fall - and what sort of rates could we see in the future?
When will mortgage rates come down?
These cuts are good news for mortgage holders, but "this isn't going to usher in an era of super-low rates", says Sarah Coles, head of personal finance at the investment platform Hargreaves Lansdown.
"For major moves much below 6%, we can expect to have to wait for inflation to fall on a sustained basis and the Bank of England to be weighing up rate cuts – rather than just being likely to put them on hold this autumn," continues Coles.
"However, it will be enough of a shift to make a material difference to remortgagers who were dreading the hunt to find a new deal – and some buyers who had been priced out of the market."
Laith Khalaf, head of investment analysis at the investment platform AJ Bell, noted that it may seem strange that lenders are cutting mortgage rates when the BoE is raising the base rate, but fixed mortgage rates are determined by market forecasts of future interest rates, "so they can fall even while the main bank rate is still going up".
The Bank may also "be able to pour some balm on the mortgage market by providing some soothing rhetoric that offers a chink of light at the end of the tunnel," which can lead to a drop in mortgage rates.
What about variable mortgage rates?
About 2.2 million homeowners are on variable-rate mortgages, which are tied to the BoE's base rate.
The average standard variable rate (SVR) is currently at an eye-watering 8.09%.
Those who have been on a variable rate waiting for a good time to fix might be wise to do it now, says Coles. "You will need to be comfortable with watching fixed rates [potentially] fall further into next year, but you will have the certainty of a fix at a lower rate than we've seen for weeks."
What about buy-to-let rates?
Buy-to-let mortgage rates are slightly more expensive than deals for homeowners. According to Moneyfacts, the average buy-to-let mortgage rate is 6.61%.
Higher mortgage rates for landlords are perhaps the final nail in the coffin leading many buy-to-let landlords to sell their properties. The number of homes in the UK available to rent is now at a 14-year low.
Mortgage support available
Despite mortgage rates starting to fall, they remain very high - and much higher than when many people would have last remortgaged. More than 1.4 million people will remortgage over the course of 2023, according to the Office for National Statistics - many of whom will be coming off rates as low as 1% or 2%.
According to the mortgage broker L&C Mortgages, people searching for "mortgage support" on Google has risen by 213% over the past seven days, while the search term "mortgage help" has rocketed by 1,366%.
If you're struggling to make your mortgage repayments, the good news is that lenders representing 90% of the mortgage market have signed up to the government's mortgage charter. They include the big banks like Halifax, HSBC and Santander and building societies like Nationwide, Leeds and Skipton.
The charter is a series of support measures intended to help those in difficulty. Borrowers will be able to make a temporary change to their mortgage for six months to give them some breathing space, such as switching to interest-only payments or extending their mortgage term to reduce their monthly payments. Customers have the option to revert to their original term within six months by contacting their lender.
Meanwhile, there will now be a 12-month delay before repossession proceedings can start against those who have missed payments.
Regardless of whether your lender has signed up to the charter, all lenders also have a range of measures in place for customers experiencing difficulties.
Many borrowers have also been opting for 30-year or even 40-year mortgage terms to boost their affordability prospects when remortgaging or getting a new mortgage for a purchase as this lowers their monthly repayments.
More than half of first-time buyers and a third of home movers were borrowing over terms of more than 30 years at the end of 2022, according to banking trade body UK Finance.
A £200,000 mortgage at an interest rate of 5% would cost £1,169 a month over 25 years but the repayments drop to £1,009 over 35 years and £964 on a 40-year term.
It does, however, mean paying more interest over the long term.
Should I overpay my mortgage?
If you've got some spare cash, overpaying your mortgage can be a good way to protect yourself before your mortgage deal expires and you have to remortgage at a much higher rate.
Our mortgage overpayment calculator shows how your monthly repayments will change and help you decide if it is worth it.
Join us at the MoneyWeek Summit on 29.09.2023 at etc.venues St Paul's, London.
Tickets are on sale at www.moneyweeksummit.com
MoneyWeek subscribers receive a 25% discount.
Ruth is passionate about helping people feel more confident about their finances. She was previously editor of Times Money Mentor, and prior to that was deputy Money editor at The Sunday Times.
A multi-award winning journalist, Ruth started her career on a pensions magazine at the FT Group, and has also worked at Money Observer and Money Advice Service.
Outside of work, she is a mum to two young children, a magistrate and an NHS volunteer.
With contributions from