How to avoid pension fraud
Pension fraud remains rampant. Here are the main ploys to look out for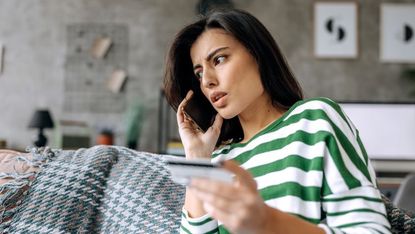 (Image credit: © Getty images)
Despite efforts to tackle scammers, pension fraud remains rampant. As many as one in four pension savers are at risk of an attack, according to helpandadvice.co.uk, a consumers' adviser.
It asked savers considering transferring their pensions to alternative providers to answer some basic questions about the proposed transaction; a quarter of these transfers raised red flags that might indicate a fraud.
For those who fall victim to a scam, there is little chance of getting the money back. In fact, new data reveals that fewer than a third of more than 4,000 pension fraud cases reported to Action Fraud in the past eight years have even been passed on to the police.
Subscribe to MoneyWeek
Subscribe to MoneyWeek today and get your first six magazine issues absolutely FREE
Get 6 issues free
Sign up to Money Morning
Don't miss the latest investment and personal finances news, market analysis, plus money-saving tips with our free twice-daily newsletter
Don't miss the latest investment and personal finances news, market analysis, plus money-saving tips with our free twice-daily newsletter
The key, therefore, is to sidestep fraud in the first place. And the good news here is that there are plenty of warning signs that should alert you to the possibility that you're being targeted.
One helpful defence against pension fraud is that scammers will find it almost impossible to raid your savings without some active involvement on your part. Most frauds involve savers being persuaded to transfer their pension fund to a new provider: the scammer.
Your existing provider won't make such a transfer unless you have explicitly requested it. Treading extremely carefully with pension transfers is therefore the secret to avoiding a scam.
For starters, anyone who makes an unsolicited approach – by phone, text, email or even in person – to you to discuss your pension is breaking the law. Cold calls of this type have been illegal since 2019.
If you haven't been thinking about a pension transfer and you get a call from someone you don't know suggesting that this could be a good option, hang up.
Too good to be true?
Even if you are considering a transfer, look out for scammers. Beware adverts and advisers promising unrealistic rates of return on unusual investments, as well as those that claim to have found legal or tax loopholes that could help you.
Deal only with firms authorised to advise on pensions by the Financial Conduct Authority (FCA) – you can check online – which won't be able to work this way. Pension liberation schemes – sometimes described as pension loans – are particularly pernicious.
They purport to be able to help you unlock cash held in your pension early, usually with a complex arrangement that supposedly circumvents the rules that allow almost no-one to withdraw pension savings before they reach the age of 55.
These schemes, without exception, are a scam. Otherwise, take sensible precautions. Say no to any firm that tries to rush you into a decision.
If they are pressing you to complete a transaction quickly, or supposedly offering you a special deal in return for beating a deadline, cut them off. If they provide scant contact details that make it hard to check their regulatory status, don't work with them.
If they use language aimed at giving the impression they're from some sort of official body (such as the government-backed Pension Wise service) walk away. Not all scams are the same. In some cases, fraudsters will just disappear with your money.
In others, they may invest your pension savings in high-risk strategies that aren't properly regulated, pocketing fat fees while leaving you vulnerable to large losses. Still, the stakes are high. The average pension fraud leads to losses of £75,000, according to the FCA and the Pensions Regulator.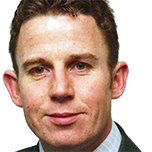 David Prosser is a regular MoneyWeek columnist, writing on small business and entrepreneurship, as well as pensions and other forms of tax-efficient savings and investments. David has been a financial journalist for almost 30 years, specialising initially in personal finance, and then in broader business coverage. He has worked for national newspaper groups including The Financial Times, The Guardian and Observer, Express Newspapers and, most recently, The Independent, where he served for more than three years as business editor.