Santander launches best easy access savings rate in 14 years
Santander launches market leading easy access savings rate, but you'll have to act fast if you want to take advantage - we have all the details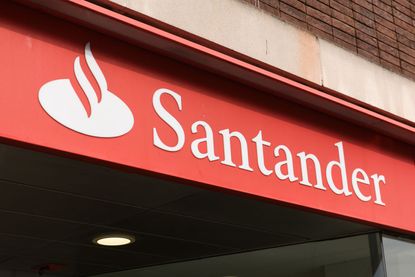 (Image credit: Getty Images)
Santander's 5.2% easy access rate mentioned in this article is now off the market. See our guide to best savings accounts for the latest offers on cash savings.
High street giant Santander has boosted the interest rate on its easy access savings account hitting a table-topping 5.2% - making it the best deal on offer by the bank in 14 years.
Santander's rate is now the closest to the Bank of England base rate of 5.25% - though it doesn't beat the rate of inflation, it is still a decent offer if you have cash savings that you may need to use in 12 months or less.
Subscribe to MoneyWeek
Subscribe to MoneyWeek today and get your first six magazine issues absolutely FREE
Get 6 issues free
Sign up to Money Morning
Don't miss the latest investment and personal finances news, market analysis, plus money-saving tips with our free twice-daily newsletter
Don't miss the latest investment and personal finances news, market analysis, plus money-saving tips with our free twice-daily newsletter
Santander's rate hike follows as the competition in the savings market heats up and a warning from the Financial Conduct Authority that banks were not doing enough to give savers better rates.
The FCA found only around 28% of large high-street banks pass interest rate rises onto easy-access savings accounts.
Since the FCA crackdown, Nationwide, Chase and Starling are amongst some of the banks that have upped rates on their savings products.
Andrea Melville, Director of Current Accounts, Savings and Business Banking at Santander said: "We know now more than ever people want their money to go further and this account is one of the ways we are helping customers maximise their savings income."
Here's everything you need to know about Santander's interest rate hike, how it compares to other accounts, and why savers will need to act fast to get it.
This article may contain affiliate links – when you purchase through links on our site, we may earn a commission*
How much interest can I earn with Santander's easy account?
Santander's easy access account means you can now earn a whopping 5.2% AER (variable) - this is the bank's highest rate in 14 years.
You can open the account with £1 and save up to £250,000 - but note, you will only be protected for up to £85,000 by the Financial Services compensation Scheme should the bank go bust.
Interest is paid annually, and the rate drops to 5.08% AER if you choose to receive interest monthly.
The introductory rate is applicable for 12 months and once the account matures after one year, your money is transferred to a Santander Everyday Saver or another account of your choice.
When the account reverts back to its original rate, it will drop to 2.5% AER.
Who can have the Santander 5.2% interest account?
The good news is Santander's account is available to both new and existing customers and you do not have to have a current account to take advantage.
If you are looking to open the account, you will need to act fast as this deal is only available until 17 September 2023, and could be withdrawn before that if there is high demand.
You can open the account online, on the Santander app, in branch or by phone.
How does the Santander easy access account compare to the rest of the market?
The Santander Easy Access Account limited edition tops the easy access table with its new 5.2% rate. As the account only requires £1 to open, it will be in high demand.
If you miss the chance to open the Santander saver, here are some other easy-access accounts offering top returns, just below Santander:
There's a good variety of easy-access savings accounts below Santander's rate which can be opened from as low as £1 or up to £25,000.
What other products has Santander hiked its rates on?
Santander has also upped the rates on its fixed ISA accounts as of 4 September.
The Santander One year Fixed ISA has upped its rate from 4.15% to 5.05%
Santander's Two year fixed ISA was hiked its rate from 4.2% to 5.1%
Neither rate tops the ISA tables, as the top 1-Year Fixed ISA is offering 5.78% by Shawbrook. The top 2-year fixed ISA offered by Aldermore stands at 5.61%.
If you are interested in putting your money away tax-free, check our best cash ISA guide for the top rates on the market.
Vaishali graduated in journalism from Leeds University and she has experience working with the likes of Leicester Mercury, Inews and The Week. She also comes from a marketing background, where she has done copywriting and content creation for businesses.
Currently writing about all things personal finance, Vaishali is passionate about finding the best deals around, whether it's the best credit cards or the cheapest personal loans, as well as sharing top money hacks to help people save and better manage their money.