Have you been scammed? UK police to send out 70,000 text messages to scam victims
70,000 scam victims will get a text from police as part of anti-fraud operation today and tomorrow - if you get one, take action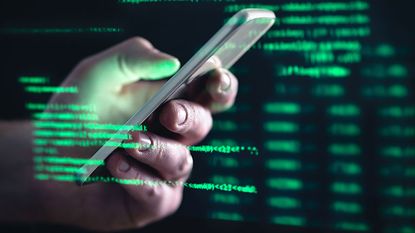 (Image credit: © Getty Images/iStockphoto)
If you get a text from the Metropolitan Police over the next couple of days, you might have been one of 70,000 victims of fraud. With one victim losing a whopping £3m to a scammer, we look at what you should do if you get a text and how to protect yourself from a scam.
The Metropolitan Police is reaching out to tens of thousands of people who may have been targeted by fraudsters after they arrested a man accused of running an international spoofing service.
The scam saw fraudsters trick victims into thinking they were receiving a call from their bank and then convinced to pass on personal details that allowed the scammers access to their cash.
Subscribe to MoneyWeek
Subscribe to MoneyWeek today and get your first six magazine issues absolutely FREE
Get 6 issues free
Sign up to Money Morning
Don't miss the latest investment and personal finances news, market analysis, plus money-saving tips with our free twice-daily newsletter
Don't miss the latest investment and personal finances news, market analysis, plus money-saving tips with our free twice-daily newsletter
Nearly 4,800 people have reported being targeted to Action Fraud. The average loss is £10,000 and in one case, a victim lost £3m pounds.
Here's what to do if you get a text from the police.
How will the police get in touch?
Police obtained victims' numbers as part of a broader operation, in collaboration with international authorities to take down scam site iSpoof, which allowed criminals access to a server that enabled them to make anonymous calls to victims and pose as employees from well-known banks.
Police will send a mass text message to 70,000 phone numbers asking people to report the fraud.
How will I know if the text is genuine?
The police have clarified the text will only be sent on 24 and 25 November – you should ignore anything that comes after these dates.
The text will ask you to go to the Met Police website (met.police.uk/elaborate) where you'll find the links to report the scam.
Though the message will ask you to visit the Met Police website, the text message itself will not contain any direct links to click through to. So, if you get a text with a direct link claiming to be from the police, you should ignore it as it likely to be fake.
"So don't respond to any text with dodgy shortcuts and things in it, coming through official websites is the best way of doing this," Mark Rowley, the Metropolitan Police Commissioner, told the BBC's Radio 4 Today programme.
"But we want to hear from you because the people we message in the next 24 hours have been victims of fraud or attempted fraud and we can stack all of these offences against the people we've arrested."
So far the police have arrested 120 people in connection to the crime.
How to spot a bank scam
If you get a call claiming to be from your bank, you may be fooled into thinking it is genuine if the number on your phone matches the one on your bank card. However, this could be a scam. iSpoof, the website in question, allows criminals to hide their number so it appears as if they are calling from an established source. This is known as spoofing.
While this site has been shut down thanks to the investigation, there are others like it out there. So, how can you spot a scam?
Scammers will often contact you out of nowhere. A cold call asking you for personal details is a warning sign. If in doubt, hang up and contact the company that is supposedly ringing you from the details on their website. Your bank will never ask you for your account password or pin.
Fraudsters will often try to instil a sense of urgency, such as telling you your money is in danger and needs to be moved to a "safe" account. A legitimate organisation will not ask you to do this over the phone.
If you're being encouraged to click on any links, double check the website address is legitimate. A Google search will reveal a company's true address. If you get a text asking you to go to evri.deliveries.com, you'll find the legitimate site for the courier is evri.com. Do not enter details into the link.
Similarly you can compare the number you're being called from with the number on the company's official website. Citizens Advice has a handy online scam checker tool you can use to figure out whether something is legitimate.
Poor grammar and spelling is another tell. And always remember – if it sounds too good to be true, it probably is.
What do I do if I've been scammed?
If you think you're being scammed, contact your bank to freeze your account and stop any payments. The faster you report the scam the more likely it is your bank will be able to help.
You can also ring 159, a hotline launched by Stop Scams UK that will take you directly to your bank. It's also worth reporting the fraud to Action Fraud directly.
Nic studied for a BA in journalism at Cardiff University, and has an MA in magazine journalism from City University. She joined MoneyWeek in 2019.