The best offers for switching banks: get up to £200 'free' cash
Looking to move bank accounts? You can now bag as much as £200 for switching current accounts.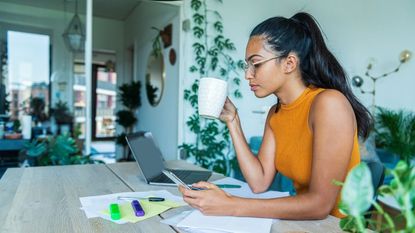 (Image credit: © Getty images)
Disclaimer
This article may contain affiliate links – when you purchase through links on our site, we may earn a commission*
Not happy with your current account? Then it's easy to switch bank accounts – and you can now bag as much as £200 when you move your current account.
The latest data from the Current Account Switch Service (CASS), shows the number of bank switches was up 63% between October 2022 and September 2023, compared to the same period last year- facilitating around 1.4 million bank switches.
Natwest gained the most number of switches between April and June 2023, followed by HSBC RBS and Ulster Bank.
Subscribe to MoneyWeek
Subscribe to MoneyWeek today and get your first six magazine issues absolutely FREE
Get 6 issues free
Sign up to Money Morning
Don't miss the latest investment and personal finances news, market analysis, plus money-saving tips with our free twice-daily newsletter
Don't miss the latest investment and personal finances news, market analysis, plus money-saving tips with our free twice-daily newsletter
With many stuck with languishing banks that they've been using for years, switching incentives are a good prompt to move to another to ensure it meets your requirements- plus you can get up to £205.
The Current Account Switch Service (CASS) makes it quick and painless to switch banks to move current accounts as the banks are required to do the legwork and complete the switch within seven working days.
All you do is open a new current account and request a switch via CASS. The service will then close your old account and move all your money, direct debits and standing orders to your new account within seven days.
Plus, for three years any money that is paid into your old bank account or tries to leave your old account will automatically be changed to your new account.
Still, it is important to remember that while these offers might look attractive you should only switch to an account that suits your needs as some accounts may also charge a monthly fee. You should always check the terms and conditions to make sure you qualify for the bonus before you start the switch process. We round up the deals available now - but sign up for our newsletter to stay up-to-date on deals.
The best offers for switching bank accounts
Nationwide | Get £200 - plus 8% AER on savings
Get £200 free cash when you switch to either a Nationwide FlexAccount, Nationwide FlexDirect account or a Nationwide FlexPlus account.
You will qualify if you have a joint account, but want to open a new sole account, or if you already have a sole account and you open a new joint account.
Existing Nationwide current account customers who also hold a current account with a different bank provider, are eligible too. To do this, switch your current account with a different provider to your existing Nationwide current account via online banking. You will need to complete the switch within 60 days of it being requested.
To qualify for the £200, you will need to do the following:
Switch to a Nationwide current account using the Current Account Switch Service (CASS). The switch means you have to close your old current account and all payments will be transferred to your Nationwide account, including standing orders and direct debits. This is usually done automatically via the switch service within 7 days.
Have a minimum of two active direct debits coming out of your Nationwide account.
You can open a Nationwide current account in branch, online on the Nationwide website or via its mobile banking app. When you apply for a new account, request a switch as part of your application.
If you have already taken advantage of a Nationwide switching incentive with a sole or joint account after 18 August 2021, you will not qualify for this offer.
Nationwide 8% regular saver
Get access to Nationwide's linked, market-leading 8% AER regular savings account, when you open either a FlexPlus, FlexDirect, FlexAccount, FlexStudent, FlexGraduate, FlexBasic or FlexOne.
The 8% rate is fixed for 12 months, after which the account will turn into an instant access account.
You must deposit money within the first 28 days of opening the account. This can be as little as 1p.
You can save up to £200 per month. There is no monthly minimum deposit.
The account permits up to three withdrawals. On your fourth withdrawal, the rate on the account will drop to 2.15% AER variable.
Find out how you can make £377 in a year by switching to Nationwide.
First Direct - £175 switch bonus (plus 7% AER interest on savings)*
If you're new to First Direct then you can bag a £175 bonus when you use the bank's switching service. New customers are those who have not previously held a First Direct product. You also do not qualify if you opened a current account with its sister bank HSBC on or after 1 January 2020.
You'll need to pay in at least £1,000 within three months of opening the account.
First Direct also comes with a headline 7% AER regular saver rate, where you can pay in between £25 and £300 each month for 12 months.
*When you sign up via this link, we may earn an affiliate commission from this deal.
Co-op Bank - Get £125 each for you and a friend
If you have a Co-op current account and refer someone else to switch to Co-op's Current Account or Everyday Extra account, you both get £125 each.
You must use the Current Account Switch Service and the good news is you can refer as many friends as you like, so for every eligible friend you receive £125. It also works vice-versa - your friend could have a Co-op account and refer you.
Eligibility: You must be a new customer (You can't already have a Co-op current account or a Smile account since 1 November 2022).
How to refer a friend: They will need to open and switch to the Co-op current account. They should then receive a switching date and they will need to fill in the referral form. They will need to give the full name, email address, sort code and account number of the person who has referred them. When this is all completed, you will both get £125 into your bank accounts within 60 days.
Important information: You must also do the following within 60 days of opening your account- set up at least two direct debits, deposit a minimum of £800 in the account, make at least five card payments and register for online banking services.
If you already have a Co-op current account, you can start referring.
Join us at the MoneyWeek Summit on 29.09.2023 at etc.venues St Paul's, London.
Tickets are on sale at www.moneyweeksummit.com
MoneyWeek subscribers receive a 25% discount.
Vaishali graduated in journalism from Leeds University and she has experience working with the likes of Leicester Mercury, Inews and The Week. She also comes from a marketing background, where she has done copywriting and content creation for businesses.
Currently writing about all things personal finance, Vaishali is passionate about finding the best deals around, whether it's the best credit cards or the cheapest personal loans, as well as sharing top money hacks to help people save and better manage their money.