Energy bill to drop 17% this weekend as new price cap kicks in
Typical households on default energy tariffs will see their bills drop by £426 a year as the latest energy price cap comes into play this weekend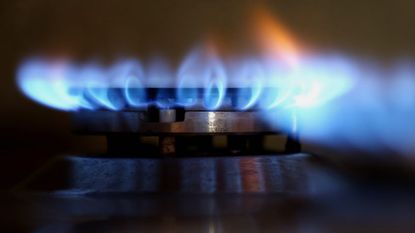 (Image credit: © Getty images)
Millions of households are set to see their energy bills drop from 1 July after Ofgem, the energy regulator, lowered the Energy Price Cap. A;thoigh this is good news, prices still remain at record highs - almost doube pre-crisis levels.
The cap has been reduced from its previous level of £3,280 to £2,074, with the new cap applying from 1July to 30 September. It is cheaper than the government's Energy Price Guarantee (EPG) which currently takes the average typical bill to £2,500 and has been the default tariff for households. The EPG will end on 30 June and the new energy price cap will come into play. To make sure you pay the new rate from 1 June, make sure you take a energy meter reading by midnight 30 June.
The new cap means households will pay around 17% less than they are currently paying under the EPG - but remember, since the cap is on the unit rate and not your bill, what you pay depends on your usage. Though, it is worth noting that it may not feel like you are paying less, as household will not be getting the energy help discount that many households saw applied to their bills between November 2022 and March 2023.
Subscribe to MoneyWeek
Subscribe to MoneyWeek today and get your first six magazine issues absolutely FREE
Get 6 issues free
Sign up to Money Morning
Don't miss the latest investment and personal finances news, market analysis, plus money-saving tips with our free twice-daily newsletter
Don't miss the latest investment and personal finances news, market analysis, plus money-saving tips with our free twice-daily newsletter
Ofgem, which sets the cap, said that the reduction was the result of the falling cost of gas and electricity on the wholesale markets. The regulator pointed out that for the first time in 18 months, energy prices are now falling for those on default tariffs.
Jonathan Brearley, CEO of Ofgem, said: "After a difficult winter for consumers it is encouraging to see signs that the market is stabilising and prices are moving in the right direction. People should start seeing cheaper energy bills from the start of July, and that is a welcome step towards lower costs."
How much will the Energy Price Cap Cost?
The latest energy price cap takes the average typical bill £2,074. But this figure does not represent the maximum you will pay, it is based on average typical use for those on a dual tariff.
These will be the new direct debit unit rates for energy from July.
Electricity
Unit rate: 30p per kWh (previously 33.2p kWh)
Standing charge: 53p per day
Gas
Unit rate: 8p per kWh (previously 10.3p kWh)
Standing charge: 29p per day
Ofgem says these rates can vary by region.
The energy price cap takes effect from 1 July to 30 September 2023. The cap is the revised every three months, so a new rate will kick in from October.
The next price cap announcement is due in August.
The return of fixed energy tariffs?
There is hope that the lower Energy Price Cap, and the reduced wholesale costs of energy generally, will see suppliers begin to start offering fixed energy tariffs again. These have traditionally been a good way to keep your energy bill at affordable levels, but almost no suppliers currently offer them - though this is likely to change with the energy price cap drop.
But whether you should fix or not is a gamble as we do not know where energy prices will go this year. Forecasts from the analysts at Cornwall Insight suggest that it is likely to be set at around £1,960 for the final three months of 2023, and then £2,026 for the opening quarter of 2024, but these are just predictions at this stage.
The Energy Price Cap and the Energy Price Guarantee
The Energy Price Cap was launched back under Theresa May's premiership, and applies only to standard variable tariffs (SVT), also known as default tariffs.
These are the energy deals you move onto after your initial fixed or variable tariff period has ended, and was traditionally more expensive. Because of this cost hike, the price cap was introduced as a means of protecting households that didn't regularly switch tariffs from being overcharged by suppliers.
However, as energy suppliers started to collapse in recent years and the surviving suppliers stopped offering new fixed tariffs, it has meant that most households are now on SVT and so subject to the Energy Price Cap.
The energy crisis pushed wholesale prices of gas and electricity to record highs, and this was reflected in increases to the Energy Price Cap. The cap had been forecast to be set above £3,000 last autumn, which is when the government stepped in with the launch of the Energy Price Guarantee.
This new measure froze the unit cost of gas and electricity that households would pay, and instead meant that a typical household would spend around £2,500 on their energy bills a year.
The latest Energy Price Cap update is the first time that the price cap has been set below the Energy Price Guarantee, meaning it takes over in dictating to suppliers what they can charge households.
As a result the typical household will spend around £500 less courtesy of the new cap than they would have done under the EPG.
John Fitzsimons has been writing about finance since 2007, and is a former editor of Mortgage Solutions and loveMONEY. Since going freelance in 2016 he has written for publications including The Sunday Times, The Mirror, The Sun, The Daily Mail and Forbes, and is committed to helping readers make more informed decisions about their money.