Covid-19 vaccines helped these stocks take off, but what's next for these companies?
Dominic Frisby explores how the top vaccine stocks are doing as booster take-up remains at a low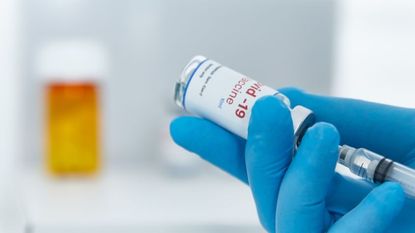 (Image credit: © Getty images)
There has been a discernible change in the narrative over the past few weeks regarding Covid-19 vaccines and the companies (and their stocks) that make them. What could be instore for these companies in 2023?
From the Andrew Bridgen affair and questions in the House of Commons regarding the unusually high seasonal death rates to the publicity that came with "Novacc" Djokovic winning the Australian Open, to the sudden collapse of Thailand's Princess Bajrakitiyabha, daughter of the King, and the resulting (likely fabricated) story that Thailand is nullifying its Pfizer contracts, the powers-that-be - and I'm still not sure who they actually are - seem to have lost control of the narrative.
The take-up of boosters was low and there is now widespread doubt amongst those who had the vaccine that they did the right thing, while those both pride and vindication amongst those who didn't.
Subscribe to MoneyWeek
Subscribe to MoneyWeek today and get your first six magazine issues absolutely FREE
Get 6 issues free
Sign up to Money Morning
Don't miss the latest investment and personal finances news, market analysis, plus money-saving tips with our free twice-daily newsletter
Don't miss the latest investment and personal finances news, market analysis, plus money-saving tips with our free twice-daily newsletter
In a world awash with both censorship and misinformation (which is worse? - there is another thing I'm not sure about), it is difficult to know who or what to believe.
We do, however, have a price.
There is a truth to price. Price can change every day, many times per day, but the price of something, or should I say the price of a publicly traded asset, reflects all the available information about that asset at any given moment.
In that respect, there is a truth to price.
The price of Brent Crude Oil, currently $84, reflects all the available information there is about current and future oil supply, current and future demand, current and future government policy, net zero, global risk appetite and more.
All the information, opinion, and research, the truths, the half-truths and the lies, the ideals and the realities - everything is distilled into those two digits: 84 dollars.
And so today, with all this in mind, I thought it would be informative to ask - how are the vaccine stocks doing?
Covid-19 vaccines and profits
The main vaccine stocks are as follows:
Pfizer (NYSE: PFE) - although not a "pure" play (its share price is determined by the success or failure of many of its products and patents), it did bring the world's most famous and controversial vaccine to market.
Biotechnology company BioNTech (NASDAQ: BNTX), which teamed with Pfizer to produce its vaccine, can be seen as much more of a "vaccine bellwether" stock. Its messenger RNA (mRNA) technology was critical to the Pfizer vaccine.
Moderna (NASDAQ: MRNA). The ticker's on brand! Moderna was quick in the wake of Pfizer and BioNTech to win a US EUA for its vaccine. Unlike Pfizer and BioNTech, it doesn't have to split profits. It's also a 'pure play" so a good bellwether.
Johnson & Johnson's (NYSE: JNJ) sold its vaccine at cost during the pandemic and it is so diversified with numerous other products that we can probably discount it as a vaccine bellwether. Still, we can include it on the list as it is a key player.
Likewise AstraZeneca (LON: AZN) -was an early winner in the vaccine race, but then it got embroiled in disputes with the European Union. Like Johnson and Johnson, it is also heavily diversified with other products and it also initially delivered the vaccines at cost. So, again, it is not a "pure play."
There is the lesser-known Novavax (NASDAQ: NVAX), whose product is not as widespread as the others.
Ocugen (NASDAQ: OCGN), also not very well known, is partnered with an Indian drugco, Bharat Biotech, and has a vaccine authorised in India.
Finally, Vaxart (NASDAQ: VXRT), is developing an oral vaccination tablet.
At this stage of writing this article, I haven't yet looked at a single chart of a "vaxco", so I don't know what I'm about to discover.
I'm going to post 4-year charts - ie going back a year before Covid - along with a 200-day moving average (200DMA) in green to help identify primary trends.
Let's start with Pfizer (NYSE: PFE)
You can see the run it had since 2020. But, shorter term, it's been falling like a boulder off a cliff since early December. It's not seen any of the rally that accompanied the broader stock market since Christmas. It's below its 200DMA and trending down.
On the other hand, it's still at $43, above its October low, and well above its pre-Covid price in the low- to mid-$30s, so all is not lost.
That said, I do not like the look of that chart at all. I'm pretty sure its handle will no longer be a four but a three before long.
Next is BioNTech (NASDAQ: BNTX). This is a classic pop-and-drop.
This could just as easily be the chart of some crypto currency or junior miner. At $140, it's 70% down from its $460 high, and it too is in a downtrend. There is support at $120 and it's still three or four times higher than it was before Covid.
I wish I'd known about BioNTech in 2020!
Moderna (NASDAQ: MRNA) is next and like BioNTech, the other "pure vax play," this is another pop-and-drop. Cynics would say pump and dump.
Gosh, this was a $25 stock in 2020. It went to $500. How fortunes can change.
Now it's at $175, 65% of its highs, but above its 200DMA. The shorter-term trend is down, however.
Gosh, these vaxco stocks are volatile. As volatile as crypto. I don't see the FCA warning against them, or indeed banning them though.
Johnson & Johnson's (NYSE: JNJ) is next. Like Pfizer, it's not a pure play, but I do not like the look of this chart at all. Double tops and stuff.
It's fallen off a cliff in 2023. What does the market know that I don't?
It's below its 200DMA and trending lower. You want to see that October 2022 low, just below $160, holding.
To be fair to Johnson and Johnson, and not wanting to get too sensational, it has previous when it comes to spiky, up-and-down action. See early 2022 for more details.
And so to AstraZeneca (LON: AZN) and this too displays the worrying, early 2023 chart sickness of the vaccine major. Not as bad as the other two though.
I'm going to give this one the benefit of the doubt and say it's a standard pullback to the 200DMA, which is rising, amidst an ongoing secular bull market.
Pre-Covid it was around 7,000p, so it's about 45% up on the back of the pandemic.
If they've banned cryptocurrencies, why the FCA hasn't banned speculating in the likes of Novavax (NASDAQ: NVAX), I cannot understand. Where's the consistency? Surely that is what we want from our regulators.
In any case, this is one brutal chart, and it's back where it was before Covid.
This was a $3 stock at the beginning of 2020. It went to $330. Somebody made a lot of money.
Now it's a $10 stock. I make that a 97% drop. Somebody lost a lot of money.
By the way, here's a chart of Novavax since its IPO in 1995. I don't think I've ever seen anything like it.
Talk about hype cycles. Fortunes have been made and lost in this company over and over.
Remind me to buy it in about a year's time at $5. It'll be $150 or $300 a couple of years after that. (Then remind me to sell it).
Next, we have Ocugen (NASDAQ: OCGN). Cripes, it's another one. From a buck to 18 bucks back to a buck.
I need to get more into biotech. It's extraordinary.
And last up, Vaxart (NASDAQ: VXRT) is developing an oral vaccination tablet. I almost don't need to post this one. You know what's coming.
From below a dollar to $25 back to a dollar - and trending lower.
So what can we learn from all this?
One: vaccines are dead in the water.
Two: there might be something nasty lurking in the pipeline for Pfizer, and perhaps Johnson and Johnson. My guess is something legal.
Dominic Frisby ("mercurially witty" – the Spectator) is the world's only financial writer and comedian. He is MoneyWeek's main commentator on gold, commodities, currencies and cryptocurrencies. He is the author of the books Bitcoin: the Future of Money? and Life After The State. He also co-wrote the documentary Four Horsemen, and presents the chat show, Stuff That Interests Me.
His show 2016 Let's Talk About Tax was a huge hit at the Edinburgh Festival and Penguin Random House have since commissioned him to write a book on the subject – Daylight Robbery – the past, present and future of tax will be published later this year. His 2018 Edinburgh Festival show, Dominic Frisby's Financial Gameshow, won rave reviews. Dominic was educated at St Paul's School, Manchester University and the Webber-Douglas Academy Of Dramatic Art.
You can follow him on Twitter @dominicfrisby