Energy bill help for small businesses
It's not just households struggling with soaring energy bills. Small business are too. But, says David Prosser, there are several ways to help mitigate the impact.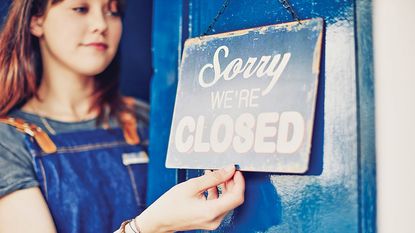 (Image credit: © Getty Images)
It is easy to overlook the problems facing small businesses amid the clamour for help for households struggling with soaring energy bills. But with no price cap on energy bills in the business sector, the country's 5.6 million small and medium-sized enterprises are facing huge pressure. The Federation of Small Businesses has warned that over half of all small firms expect to shrink, or even fold, over the next 12 months because of energy costs. Energy groups have called for pandemic-style support packages.
In the meantime there are some steps you can take to protect your business. Regulator Ofgem has implored any firm struggling with rising energy bills to get in touch with their energy provider as soon as possible. Ignoring the problem will make it harder to agree a manageable solution; the business could even be disconnected.
The good news is that energy companies are prepared to negotiate long-term payment plans that will help you pay unaffordable bills over an extended period. If you already have such a plan in place you can ask for a second review. Some energy companies have a limited pot of hardship funds available to struggling small businesses, so ask about such resources and your eligibility. You may also be able to negotiate a payment break or reduction.
Subscribe to MoneyWeek
Subscribe to MoneyWeek today and get your first six magazine issues absolutely FREE
Get 6 issues free
Sign up to Money Morning
Don't miss the latest investment and personal finances news, market analysis, plus money-saving tips with our free twice-daily newsletter
Don't miss the latest investment and personal finances news, market analysis, plus money-saving tips with our free twice-daily newsletter
It's also worth checking that your bill is accurate. If it's based on estimated energy usage, businesses with fewer than ten employees and a turnover of less than £1.8m a year are entitled to certain consumer-style protections. You can't be billed for energy usage that dates from more than 12 months ago.
Many small firms get caught off guard: they agree extended fixed-price contracts so they only find out prices have risen as these come to an end. Plan ahead: know when your contract expires, check what you are likely to have to pay, and begin looking for the best deals.
If your contract has ended, check whether rival providers are offering better prices. All providers have raised prices due to soaring wholesale gas costs, but there is some evidence that competition is beginning to return to the market. Check on a price-comparison service.
Where to seek help with your energy bills
If your current provider won't agree a repayment plan that works for you, take independent advice. Citizens Advice offers support to small businesses in this position. The Money Advice Trust's Business Debtline service can also help. There are also organisations that offer grants and loans to struggling small businesses. Your local council may offer some support or links to organisations offering help in your area. The business finance and support finder tool on the gov.uk website is a useful directory too. Grants Online, covering support from charities and similar bodies, is also worth checking.
Ministers urging people to reduce their energy usage have been criticised, but it is definitely worth looking at how your company can cut its costs. The independent Energy Saving Trust offers useful tips on how businesses can use less energy and how they can switch to more sustainable energy sources over the medium to long term.
Finally, watch out for scams. Be very sceptical about contact purportedly from suppliers offering refunds, or from groups claiming they can help firms secure access to the energy grants being made available to households.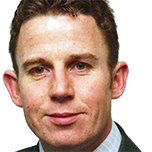 David Prosser is a regular MoneyWeek columnist, writing on small business and entrepreneurship, as well as pensions and other forms of tax-efficient savings and investments. David has been a financial journalist for almost 30 years, specialising initially in personal finance, and then in broader business coverage. He has worked for national newspaper groups including The Financial Times, The Guardian and Observer, Express Newspapers and, most recently, The Independent, where he served for more than three years as business editor.