VICE bankruptcy: how did it happen?
Was the VICE bankruptcy inevitable? We look into how the once multibillion-dollar came crashing down.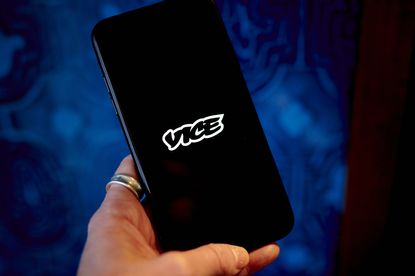 (Image credit: Getty Images)
Gonzo journalist Shane Smith's "gusto" transformed a small Montreal punk magazine into a sprawling global empire, regarded for years as "the future of media", says the Financial Times.
Everyone from Rupert Murdoch – who famously drank tequila with the bearded, tattooed Smith at Vice's Williamsburg office – to the cream of private equity piled in. But last month it all came tumbling down when VICE filed for bankruptcy after years of chaotic management and risky ventures.
"You put a big target on your back when you say 'we know better, we're the future'," says a former executive. "Shane was always out trying to be the rainmaker… Everybody bought into it. But it didn't [come off], and now look at the downfall."
Subscribe to MoneyWeek
Subscribe to MoneyWeek today and get your first six magazine issues absolutely FREE
Get 6 issues free
Sign up to Money Morning
Don't miss the latest investment and personal finances news, market analysis, plus money-saving tips with our free twice-daily newsletter
Don't miss the latest investment and personal finances news, market analysis, plus money-saving tips with our free twice-daily newsletter
How did the VICE bankruptcy happen?
For investors, led by the US private equity group TPG, it has certainly been a bruising adventure. An outfit trumpeting a value of nearly $6bn in 2017, when Smith ranged around Cannes in the French Riviera promising a "very sexy" public listing, is now worth less than $300m.
TPG's near half-billion-dollar bet, meanwhile, "has been wiped to zero". The losses reveal "how a good sales pitch can impress even the most experienced giants of business" (other big investors included Bob Iger of Disney and WPP's Martin Sorrell), especially those plotting to capture millennials and advertising dollars during the "free money" era of the 2010s.
VICE went "from upstart disruptor to a standard bearer for the future of digital media". The New York Times once described Smith as "a cross between a punk rocker and a Fortune 500 executive".
But when it comes to boasting about "personal dealmaking prowess", noted New York magazine in 2018, he's up there with Donald Trump. Born in Ottawa, Ontario in 1969, the son of a pioneering computer programmer, he learned from his father that "life isn't fair and you have to be both the strongest guy and the smartest guy".
Smith claims to have left home and got himself a job and place to live aged 13, says The Observer. "I was in a bit of a gang, a headstrong guy." He played in a punk band and travelled round Eastern Europe – picking up a degree in English and politics along the way – before finding himself in Montreal in 1994.
There he co-founded Vice, a magazine sold on street corners and in record stores, which picked up an early following for its subversive articles about music, fashion, drugs and sex.
In 1999, Smith moved the operation to New York, winning backing from film director Spike Jonze and former Viacom boss Tom Freston says the FT. "With their encouragement he expanded Vice into online video, where advertising money was migrating".
Smith's "beard and Canadian drawl" became "an avatar of the company": both on-camera, in Vice documentaries about drug gangs and warlords, and in front of corporate audiences, "where he persistently declared the inevitability of his company's global domination", says New York magazine.
Cracks begin to show
The operation certainly looked the part: by 2018, Vice encompassed "a cable network... a dozen websites, two shows on HBO, an advertising agency, a film studio, a record label and a bar in London".
But cracks were beginning to show. Smith had promised his new channel, Viceland, would "bring millennials back to TV". Yet the venture drew "miniscule audiences" and "bombed", notes the FT.
This bad miscalculation put acute pressure on finances just as online advertising was slowing. Today the blame game continues. Was Vice strangled by the strictures of its private equity investors, as some claim, or was it simply a chaotic organisation doomed to burn through cash?
At the heart of the issue is "how you scale the essence of a punk-rock magazine into a multibillion-dollar media company", says one former Vice executive. "There is no real answer. At some point, what got you there isn't what you are".
Jane writes profiles for MoneyWeek and is city editor of The Week. A former British Society of Magazine Editors editor of the year, she cut her teeth in journalism editing The Daily Telegraph's Letters page and writing gossip for the London Evening Standard – while contributing to a kaleidoscopic range of business magazines including Personnel Today, Edge, Microscope, Computing, PC Business World, and Business & Finance.
She has edited corporate publications for accountants BDO, business psychologists YSC Consulting, and the law firm Stephenson Harwood – also enjoying a stint as a researcher for the due diligence department of a global risk advisory firm.
Her sole book to date, Stay or Go? (2016), rehearsed the arguments on both sides of the EU referendum.
She lives in north London, has a degree in modern history from Trinity College, Oxford, and is currently learning to play the drums.