How your business can help its staff through the cost-of-living crisis
There are several ways companies can alleviate the cost-of-living crisis for their employees, says David Prosser. Here are a few to consider.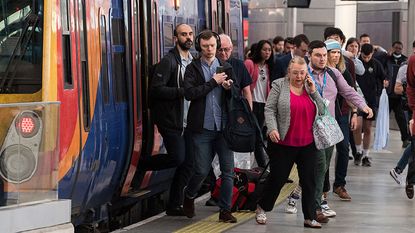 (Image credit: © Wiktor Szymanowicz/Anadolu Agency via Getty Images)
Can small-business owners and managers do more to help staff with the cost-of-living crisis? That does not have to mean funding budget-busting pay rises. Even if your firm can afford to raise salaries across the board, which seems unlikely, it may not be the best way to direct help towards staff who need it most.
Instead, focusing on benefits particularly important to hard-pressed workers might be a better option. That could mean offering more support with the cost of childcare, for example – even signing up for the Childcare Vouchers salary-sacrifice scheme – or providing subsidised meals in the workplace.
Transport costs are also worth considering, since these are often a disproportionate burden for those on low incomes. Well-designed company-car schemes (managed for maximum tax efficiency) and interest-free loans for public-transport season tickets are good options too.
Subscribe to MoneyWeek
Subscribe to MoneyWeek today and get your first six magazine issues absolutely FREE
Get 6 issues free
Sign up to Money Morning
Don't miss the latest investment and personal finances news, market analysis, plus money-saving tips with our free twice-daily newsletter
Don't miss the latest investment and personal finances news, market analysis, plus money-saving tips with our free twice-daily newsletter
And don't overlook Cyclescheme, which enables staff to purchase a bike at a discount of up to 40% thanks to a tax break if their employers offer the arrangement.
Securing discounts
Another option is for employers to use their purchasing power to secure lower prices on goods and services for staff. Discount schemes such as Thanks Ben and Reward Gateway give your staff access to lower prices on a very broad range of products at retailers, supermarkets and chemists. The schemes carry a relatively low cost for employers, but may be very valuable to staff.
Not that you have to do everything yourself. Some employers are now helping staff to help one another. That might mean providing a space for staff to hold a sale of affordable second-hand clothes, for example, or supporting team members to set up a lunch club, where employees bring food for one another.
Equally, there is no point in pretending employers can solve this crisis alone. Doing what you can for staff might also extend to ensuring they have access to high-quality financial advice from independent third parties. There are many groups, including charities, that will provide advice in the workplace: on how to make sure staff are claiming all benefits they are due, for example, and on managing debt in the best way.
Ensuring staff have access to mental-health support could also be crucial, with people feeling overwhelmed by money-related stress and anxiety. Finally, for those employers questioning whether channelling sparse resources into additional support for employees is the right thing to do, consider the commercial imperatives.
Many employers will feel morally obliged to help staff, but even those who don't should take note of research from the Chartered Institute of Personnel and Development. It warns that one in four employees say they are so worried about financial problems that the quality of their work is being affected.
There is also the question of recruitment and retention in a labour market that is more constrained than at any time in living memory. With so many employers struggling to hire the people they need simply to stand still, losing staff – current or potential – to rivals offering more assistance is an unpalatable prospect.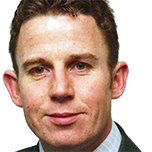 David Prosser is a regular MoneyWeek columnist, writing on small business and entrepreneurship, as well as pensions and other forms of tax-efficient savings and investments. David has been a financial journalist for almost 30 years, specialising initially in personal finance, and then in broader business coverage. He has worked for national newspaper groups including The Financial Times, The Guardian and Observer, Express Newspapers and, most recently, The Independent, where he served for more than three years as business editor.