Insurers may be forced to pay out to firms hit by Covid
Hundreds of thousands of firms who have been affected by the Covid-91 pandemic may now be able to claim on their insurance policies.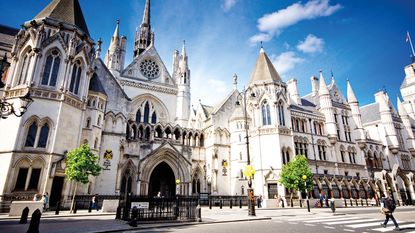 (Image credit: © Getty Images/ iStock)
The Financial Conduct Authority's (FCA) victory over insurers in the row about whether they should pay out on business interruption policies to firms hit by Covid-19 is a rare ray of sunshine for hard-pressed small and medium-sized enterprises (SMEs). While insurers say last week's High Court ruling does not apply across the board, they concede that they will now have to cover hundreds of millions of pounds worth of claims from SMEs.
The FCA brought the test case against eight insurers after the insurance industry argued that business interruption policies – designed to compensate businesses prevented from trading by some sort of exceptional event – had not been intended to cover pandemics such as Covid-19. The regulator asked judges to review 21 different types of policy wording to assess insurers' liability. In most cases, the court ruled insurers should settle SMEs' claims despite their initial refusal to do so.
Businesses potentially affected by the ruling now need to check where they stand with their insurers. Importantly, the policies covered by the case are those that purport to offer business interruption cover over and above property damage – for example, for situations such as an outbreak of infectious disease or being ordered to close by a public authority.
Subscribe to MoneyWeek
Subscribe to MoneyWeek today and get your first six magazine issues absolutely FREE
Get 6 issues free
Sign up to Money Morning
Don't miss the latest investment and personal finances news, market analysis, plus money-saving tips with our free twice-daily newsletter
Don't miss the latest investment and personal finances news, market analysis, plus money-saving tips with our free twice-daily newsletter
Firms that only have basic property damage cover – the majority of business interruption policies – are unlikely to be able to claim for Covid-19-related losses. The ruling does not change that. Nevertheless, the FCA estimates that around 370,000 policyholders may have been affected by the result, although not all will receive a pay-out.
An insurer's liability will depend on the precise wording of its policies and how this relates to what the High Court decided. Hiscox, for example, estimates that it will now be required to pay out on a third of the policies it has in dispute. Still, with the three leading insurers putting the cost of last week's ruling at more than £200m, it is clear many SMEs should receive a settlement.
Insurers have said they will write to policyholders within seven days of the ruling, setting out where they stand. So any business that does not hear from its insurer and thinks it is affected should make contact to ask for clarification. The FCA also has a dedicated page on its website detailing progress in the dispute. It is still possible that insurers may appeal against last week's decision. If so, both sides have agreed to fast-track the case – potentially taking it straight to the Supreme Court.
A new lifeline for locked-down firms
Businesses forced to shut temporarily during local lockdowns will be eligible for "lifeline grants" of up to £1,500 for each closed-down property every three weeks. The new initiative from the Treasury follows calls for more targeted support for businesses hit by restrictions in areas facing high rates of Covid-19 infection. Until now, such businesses have only had access to the support schemes available on a nationwide basis.
To be eligible for the new scheme, businesses such as retailers, pubs, restaurants and leisure sector firms must have been directed to close down as part of a local lockdown ordered by the government. Businesses in premises with a rateable value of more than £51,000 will receive a cash grant of £1,500 for each three-week period they are closed, while businesses in premises below this threshold are entitled to £1,000.
The money will be distributed by local authorities, in much the same way as the business rate grants announced earlier this year. Businesses that think they may be eligible for the support should therefore check their local authority has the correct details for them. Groups such as the Federation of Small Businesses say that some firms missed out on grants totalling as much as £1.5bn under the previous scheme, even though local authorities were supposed to pay the money automatically.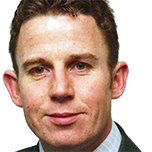 David Prosser is a regular MoneyWeek columnist, writing on small business and entrepreneurship, as well as pensions and other forms of tax-efficient savings and investments. David has been a financial journalist for almost 30 years, specialising initially in personal finance, and then in broader business coverage. He has worked for national newspaper groups including The Financial Times, The Guardian and Observer, Express Newspapers and, most recently, The Independent, where he served for more than three years as business editor.