Hock Tan: the tech sector's supreme dealmaker
Broadcom's boss Hock Tan has acquired a reputation as the industry's prime dealmaker – a renown that suffered a blow under Donald Trump. Now he has another big fish on the line.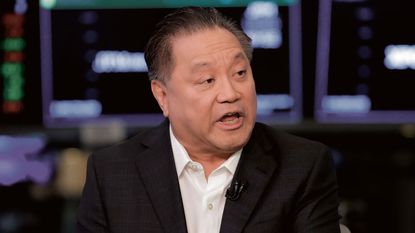 (Image credit: © Alamy)
When Broadcom's CEO Hock Tan met Donald Trump in early November 2017, the two men struck up an instant accord. The meeting seemed a win-win for both men, says the Financial Times. Tan's announcement that he was shifting the Singapore-based chipmaker back to its original corporate home was a big endorsement of Trump's America First campaign. It was also a nod to the American dream.
Tan outlined how he'd arrived in America as a poor "18-year-old skinny kid" on a scholarship to MIT. Now he wanted to "give back". Yet, within days, the bonhomie was shattered. Tan's narrative had omitted to mention that "he had a grand plan up his sleeve". When, four days later, he launched an audacious $130bn hostile bid for US chip firm Qualcomm, Trump's fury at being taken for a mug was palpable. Trump played the national security card to block the deal.
The arch consolidator
Five years on, the chip industry's "arch consolidator" is back with another giant deal that he may view as partial consolation for that bruising debacle. In a bid to widen Broadcom's offering, says Reuters, Tan is paying $61bn for VMware, a cloud software company chaired and part-owned by Michael Dell (founder of the eponymous computer company). Given the wider carnage in the tech sector, the deal – valuing VMware at a 50% premium to its share price – might be construed as risky. But in terms of actually winning the deal, Tan appears to have learnt his lesson. Back in 2017 he was described by one onlooker as overly "cocky" – the Broadcom team figured that Qualcomm would be in the bag because the president liked the boss. This time he's been far more cautious, says Bloomberg. Having long "secretly eyed" the software house, "Broadcom crunched numbers, scoped out VMware's products and ran scenarios for about a year before making an approach". It may also help that Tan's relationship with Dell goes back a very long way.
Subscribe to MoneyWeek
Subscribe to MoneyWeek today and get your first six magazine issues absolutely FREE
Get 6 issues free
Sign up to Money Morning
Don't miss the latest investment and personal finances news, market analysis, plus money-saving tips with our free twice-daily newsletter
Don't miss the latest investment and personal finances news, market analysis, plus money-saving tips with our free twice-daily newsletter
From the get-go, Tan, now 70, has owed his success to "his willingness to seize opportunities", says the FT. Born into a working-class Chinese Malaysian family, he grew up in Penang, one of the country's economic powerhouses. A talented schoolboy, his big break came in 1971 when he won a scholarship to MIT to study mechanical engineering, says The Edge Weekly (Malaysia). His early career was peripatetic. Returning home to Malaysia, Tan took senior management positions at Hume Industries and Pacven Investments in the 1980s, before heading back to America, where he gained US citizenship and joined, in rapid order, PC-maker Commodore, PepsiCo and General Motors.
Facing down a backlash
By the time the tech boom got under way in 1999, Tan was in the right place at the right time. While leading two esoteric electronics firms – Integrated Circuit Systems and Integrated Device Technology – "he honed the art of acquiring companies", gaining a reputation as a ruthless cost-cutter. That put him on the radar of Dell's investment house Silver Lake Partners, which put him in charge of chipmaker Avago Technologies as it "beefed it up" to list. In 2015, Avago acquired Broadcom for $37bn, changing its name to reflect this trophy acquisition. A string of further acquisitions followed.
By 2017 Tan shot to wider fame when he was named as America's top-earning CEO – reflecting the fact that Avago/Broadcom's shares had gained a whopping 1,600% since listing in 2009, thanks to its leader's canny consolidations. The downside, says Reuters, was a growing "perception" among target companies and analysts that Broadcom puts profits "ahead of innovation". Tan, now a noted philanthropist, has always bristled at the charge. But it is currently fuelling a backlash against his big VMware deal. He might reflect that at least this time he won't have to tangle with the mercurial Trump.
SEE ALSO:
What to buy as the tech-stock bull market crashes
Is it time to pick up growth stock bargains yet?
Jane writes profiles for MoneyWeek and is city editor of The Week. A former British Society of Magazine Editors editor of the year, she cut her teeth in journalism editing The Daily Telegraph's Letters page and writing gossip for the London Evening Standard – while contributing to a kaleidoscopic range of business magazines including Personnel Today, Edge, Microscope, Computing, PC Business World, and Business & Finance.
She has edited corporate publications for accountants BDO, business psychologists YSC Consulting, and the law firm Stephenson Harwood – also enjoying a stint as a researcher for the due diligence department of a global risk advisory firm.
Her sole book to date, Stay or Go? (2016), rehearsed the arguments on both sides of the EU referendum.
She lives in north London, has a degree in modern history from Trinity College, Oxford, and is currently learning to play the drums.