Over 1.4m households face mortgage rate hike in 2023
As fixed rate deals come to an end, 1.4 million households will pay significantly more later this year - what does this mean for you?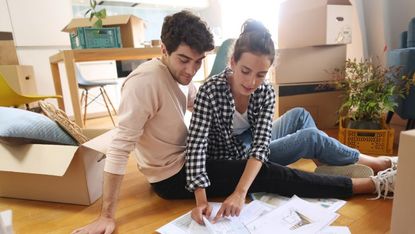 (Image credit: © Getty images)
Around 1.4 million households face interest rate rises when they renew their fixed rate mortgage this year, the Office for National Statistics warned.
More than half (57%) fixed rate mortgage deals are due to be renewed this year and are currently on fixed rate deals below 2%, meaning borrowers could be in for a financial shock as new deals will come in at around the 5% mark.
Deals due to mature in 2024 will include two-year fixed rate deals from 2022 and five-year fixes from 2019, when mortgage rates were generally higher than 2%, ONS said.
Subscribe to MoneyWeek
Subscribe to MoneyWeek today and get your first six magazine issues absolutely FREE
Get 6 issues free
Sign up to Money Morning
Don't miss the latest investment and personal finances news, market analysis, plus money-saving tips with our free twice-daily newsletter
Don't miss the latest investment and personal finances news, market analysis, plus money-saving tips with our free twice-daily newsletter
Based on Bank of England data, in the first quarter of this year, 353,000 fixed rate mortgages will have to be renewed. The number of fixed rate mortgage deals coming to an end in 2023 will peak in Quarter 2 (April to June) 2023 at 371,000.
With the Bank of England increasing interest rate since the start of 2022, those on fixed rate mortgages have been shielded from rate hikes to their mortgage payments, though anyone on a variable rate will have already seen an increase to their repayments.
How to keep mortgage costs low
If your fixed rate mortgage deal is coming to an end then make sure you shop around for the best rate. If you're currently on the 2% mark, then you are unlikely to get that rate again, but you can still shop around for the cheapest deal.
You can compare rates using a comparison site like moneysupermaket.com, moneyfacts.co.uk or our sister site gocompare.com. Online brokers like Habito also make comparing and switching easy using the whole of market to help you compare rates.
But, it may also be worth speaking to a mortgage broker as they often have access to deals that are not available on comparison sites.
If you are self-employed, a mortgage broker makes sense, as they can show you better deals available to you.
Find a mortgage broker at unbiased.co.uk or vouchedfor.co.uk.
Should you overpay your mortgage?
With many households expected to be hit with a rate rise, if you have spare cash, it may be worth overpaying your mortgage to reduce the debt - especially as house prices are also starting to drop.
Although interest rates are rising, they are expected to rise with the Office for Budget Responsibility saying it expects the Bank Rate to peak at 4.8% by the end of 2023.
So, could now be the time to take the opportunity to overpay, if you afford it?
By paying more now, you'll reduce the interest payments, but before you make any overpayments, check with your lender for any penalties.
You should also prioritise other debt payments, like credit cards or loans, as well as building a rainy day fund for emergencies before tackling overpayments.
Kalpana is an award-winning journalist with extensive experience in financial journalism. She is also the author of Invest Now: The Simple Guide to Boosting Your Finances (Heligo) and children's money book Get to Know Money (DK Books).
Her work includes writing for a number of media outlets, from national papers, magazines to books.
She has written for national papers and well-known women's lifestyle and luxury titles. She was finance editor for Cosmopolitan, Good Housekeeping, Red and Prima.
She started her career at the Financial Times group, covering pensions and investments.
As a money expert, Kalpana is a regular guest on TV and radio – appearances include BBC One's Morning Live, ITV's Eat Well, Save Well, Sky News and more. She was also the resident money expert for the BBC Money 101 podcast .
Kalpana writes a monthly money column for Ideal Home and a weekly one for Woman magazine, alongside a monthly 'Ask Kalpana' column for Woman magazine.
Kalpana also often speaks at events. She is passionate about helping people be better with their money; her particular passion is to educate more people about getting started with investing the right way and promoting financial education.