How to add £1,000s to the value of your home when selling
While property prices falling across most of the UK now, there are things you can do to optimise your asking price and ensure you get the best deal when selling your home. Here are the top tips to help you add £1,000s to the value of your property.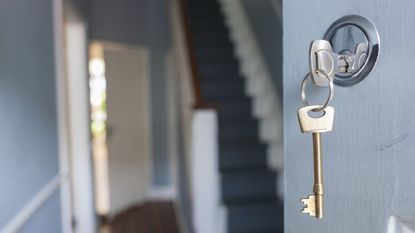 (Image credit: © Getty images)
As property prices continue to fall you may be thinking about whether now is a good time to sell your house.
If you're looking to sell your property, then there are steps you can take to maximise the value and get the best deal on the asking price.
Whether you're looking to sell to buy another house or maybe you're looking to exit the buy-to-let market, you will want to make sure you're getting the best price for the property you're putting on the market.
Subscribe to MoneyWeek
Subscribe to MoneyWeek today and get your first six magazine issues absolutely FREE
Get 6 issues free
Sign up to Money Morning
Don't miss the latest investment and personal finances news, market analysis, plus money-saving tips with our free twice-daily newsletter
Don't miss the latest investment and personal finances news, market analysis, plus money-saving tips with our free twice-daily newsletter
And while adding value to your property through things like extensions, refits and conversions may be the most obvious way to maximise the value, there are also other things that are small and quick yet can boost the value.
A good impression can also make the sales process speedier. More than 50% of homes fail to sell within 10 months, according to home sellers' advice website TheAdvisory, so addressing any potential areas of concern is worthwhile.
Here's how to get the most cash for your property.
Improve energy efficiency - boost the value by 16%
Making your home energy efficient can really make your house sellable and worth every pound - but keep in mind, these are usually long term projects rather than a quick win to bump up the asking price.
Installing energy-efficient windows, insulation, solar panels, a smart thermostat, or even a tankless water heater can all make your home more energy-efficient and eco-friendlier, making it more attractive to prospective buyers.
Homeowners who up the energy efficiency of their homes before selling can sell for up to 16% more, according to Rightmove, possibly adding as much as £40,000 to an average UK home.
And according to property firm Knight Frank, 20% of buyers would pay more for an energy-efficient home.
But, these can be costly, so weigh up the costs and consider when you plan to sell.
Kerb appeal - add 10% to the value
We all know first impressions count when we meet people, and it's no different when it comes to prospective buyers seeing your home. So, it's important to consider what a potential buyer will see even before they step inside.
Improving your home's kerb appeal can increase its value by as much as 10%, according to a study by the Royal Institution of Chartered Surveyors (RICS). This can include a few simple DIY jobs such as adding a fresh coat of paint to the outside, planting some flowers or fresh grass seeds to revitalise a front or back garden.
Other changes that can boost your property's kerb appeal include replacing or cleaning the outdoor lighting and maybe even updating your front door, especially if it has a rusting house name or number.
Add an extension - boost the value by up to £58,000
If you have the space, an extension can significantly increase your home's value. Each square metre of property space in the UK is worth approximately £2,907 on average, according to the Office for National Statistics. So, even a small extension can add considerable value.
The average price for a 20-metre squared extension is £44,000, according to Checkatrade, but it could increase the value of your home by £58,000.
Of course, this is not a quick or easy project and you may need planning permission, but if you have plans to sell up over the coming years, it could be worthwhile.
Create an extra bedroom - boost the value by 20%
Adding an extra bedroom to your home doesn't need to involve putting up extra walls, rather, turning your spare room or home office back into a bedroom.
This is especially true if your spare room has become the dumping ground for items ready to go into the loft, charity shop, be sold or maybe even the junkyard.
L&C Mortgages found adding an extra bedroom can increase the value of a property by 20%.
Another option is to turn the loft or garage into another bedroom.
Stay on top of maintenance
Many buyers may feel put off by the prospect of having to address numerous DIY and maintenance jobs around their potential new house, and may ask you to drop the asking price.
According to L&C Mortgages, cleaning your gutters, checking for leaks and ensuring your home is well maintained, free of structural issues or pests is important.
Broken parts, such as loose door handles, are other small fixes that can improve the sellability of your home.
Turn the garden into a green paradise - add 15%
While the home itself is always going to be the main focus for any buyer, having a garden can be a dealmaker (or a deal breaker) for many buyers.
Since the pandemic, many homebuyers are looking for outside space, so having an appealing one will help.
A well-presented space could add up to 15% in value, according to estate agents Martin & Co.
But if your garden looks like a jungle, it could put some buyers off from making an attractive offer. It is worth taking some time to make the garden look clear, and if you have the time and money, consider making a few upgrades.
A major garden revamp could be costly, a few ready-bought hanging baskets or a bit of lawn patch repair could be what's needed to sell for your asking price.
Declutter
Declutter to give a good sense of space - clear out the clutter and store it away out of sight. Some sellers are now even investing in temporary storage for things they do not need on a day to day basis.
Refresh your front door
The front door is the first thing people see, so giving it an upgrade can really help you fetch more when selling.
You don't have to buy a new door, simply changing the colour can help. According to door retailer Safestyle, here's how the colour of your front door affects how much you sell your home for:
Red doors sell for 36% more than the average house price
Grey doors sell for 20% more than the average house price
Black doors sell for 11% more than the average house price
Put mirrors around your home
Mirrors don't only make the rooms in your home feel more spacious and look bigger, it helps viewers see themselves in a house that could potentially become theirs.
According to mirror expert Kenny Glass, mirrors can help natural light reflect into darker spaces, making them look bigger. Plus, you can hang up mirrors to cover up any imperfections on the walls.
Give your home a nice smell
A nice-smelling home will attract potential buyers to your home. So it's a good idea to open the windows to air the house out and add smellies around the home.
Again you don't need to spend a fortune on air fresheners. You can use plug-in ones, scented sticks or even candles. Even the smell of baking makes a house seem a lot more warm and inviting.
Aesthetically pleasing decor
Last but not least, taking care of your house gives off a more sentimental and homely feeling. To boost your chances of selling your home, you don't need to redecorate your whole house.
Instead, add bits and pieces to enhance specific rooms. For example, real or artificial plants add a fresh feeling to your home, and they also look nice to the eye.
Tom is a journalist and writer with an interest in sustainability, economic policy and pensions, looking into how personal finances can be used to make a positive impact.

He graduated from Goldsmiths, University of London, with a BA in journalism before moving to a financial content agency.
His work has appeared in titles Investment Week and Money Marketing, as well as social media copy for Reuters and Bloomberg in addition to corporate content for financial giants including Mercer, State Street Global Advisors and the PLSA. He has also written for the Financial Times Group.
When not working out of the Future's Cardiff office, Tom can be found exploring the hills and coasts of South Wales but is sometimes east of the border supporting Bristol Rovers.