What is a Ponzi scheme?
The Ponzi scheme is one of the best-known types of financial fraud. Here's how it works.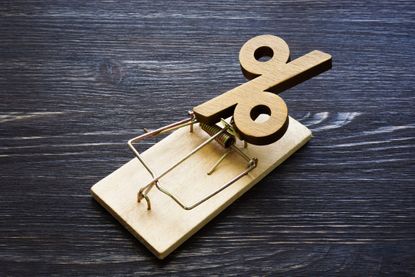 (Image credit: designer491)
Scams come in all shapes and sizes. The financial world is, unfortunately, full of them. But probably the best-known type of financial fraud is the Ponzi scheme.
How does a Ponzi scheme work?
A con artist promises to deliver an attractive return to investors in his or her project. Early investors put their money in, and – lo and behold! – they get huge returns as promised. This encourages more and more people to sign up for the scheme.
However, there is no actual investing going on. Instead, the con artist is simply using the new money coming in from fresh investors to pay the so-called "investment returns" to the initial investors. The rest of the money is being creamed off to fund the con artist's lifestyle.
Subscribe to MoneyWeek
Subscribe to MoneyWeek today and get your first six magazine issues absolutely FREE
Get 6 issues free
Sign up to Money Morning
Don't miss the latest investment and personal finances news, market analysis, plus money-saving tips with our free twice-daily newsletter
Don't miss the latest investment and personal finances news, market analysis, plus money-saving tips with our free twice-daily newsletter
Why are they called Ponzi schemes?
Ponzi schemes are named after Charles Ponzi, who emigrated to the US from Italy in 1903. Ponzi hoped to make his fortune, but instead, ended up moving from job to job and spent some time in jail for forgery.
But in 1919, he hit upon an idea based on exploiting a loophole in the pricing of postal coupons. The opportunity was real in theory, but entirely impractical in reality. But of course, that didn't matter to Ponzi, because he wasn't actually investing the money. He told investors he could double their money within 90 days. The scheme took off as word spread.
Within a year, the scheme had been exposed by The Boston Post, and it collapsed. Yet by that point, Ponzi had already taken around $20m (in 1920 dollars) from 15,000 investors. The demise of the scheme also caused the failure of six banks.
Ponzi was not the first fraudster to run this type of scam. But for a long time, he was the most infamous. That is, until the 2008 financial crisis revealed that the highly-respected investor Bernie Madoff had been running a Ponzi scheme under the noses of regulators for decades.
More recently, there have been lots more cases of con artists trying their luck by creating Ponzi schemes and luring in investors, especially during the cost of living crisis and with the promise of high, guaranteed returns. For example, the Financial Conduct Authority won a case this month against Robin Forster, the director of a company that took £57 million from 380 investors in an illegal Ponzi-like care home investment scheme. It had advertised returns of 8 - 10% for sub-letting rooms in a care home.
The lesson for investors? If something looks too good to be true, it almost certainly is.
What should you do if you're a victim of a Ponzi scheme?
If you think you've lost money to a Ponzi scheme, report it to Action Fraud by calling 0300 123 240 or report it online.
If you are still participating in a Ponzi scheme, break off contact with the fraudsters immediately and do not invest any more money.
If you've given them your bank account details, alert your bank straight away.
It's important to keep any written communications received from the Ponzi scheme, as this could be used as evidence by the authorities in future.
SEE ALSO:
Ruth is passionate about helping people feel more confident about their finances. She was previously editor of Times Money Mentor, and prior to that was deputy Money editor at The Sunday Times.
A multi-award winning journalist, Ruth started her career on a pensions magazine at the FT Group, and has also worked at Money Observer and Money Advice Service.
Outside of work, she is a mum to two young children, a magistrate and an NHS volunteer.