The hidden cost of employee share schemes
Paying employees in shares comes at a cost to investors – but it isn't always easy to see how much, says Stephen Clapham.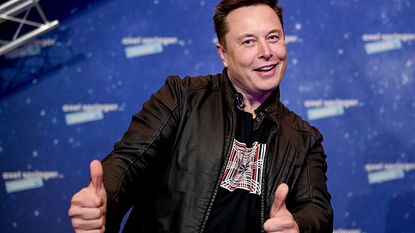 (Image credit: © Britta Pedersen-Pool/Getty Images)
Many tech companies issue stock to employees to give them a stake in the performance of the company. This has been highly effective in a tech bull market and a key incentive to employees. But employee share schemes, or stock-based compensation (SBC), present three problems for analysts and investors.
First, firms add back SBC to calculate adjusted earnings. These are therefore overstated. Payroll costs would be higher without employee share schemes.
Second, because the SBC expense is a non-cash item, it is added back in the calculation of operating cash flow. Cash-flow multiples are therefore understated. Share buybacks are often used to offset the resulting dilution, but this cost is not reflected in free cash-flow (FCF) multiples.
Subscribe to MoneyWeek
Subscribe to MoneyWeek today and get your first six magazine issues absolutely FREE
Get 6 issues free
Sign up to Money Morning
Don't miss the latest investment and personal finances news, market analysis, plus money-saving tips with our free twice-daily newsletter
Don't miss the latest investment and personal finances news, market analysis, plus money-saving tips with our free twice-daily newsletter
Third, valuations should at least factor in the impact of the options outstanding on market capitalisation, but analysts often forget to make this adjustment. Some analysts include it in the number of shares used to calculate earnings per share (EPS), but there is no consistency.
Inadequate accounting standards
Accounting standards in respect of employee share schemes leave much to be desired. Their intention is to give a measure of the opportunity cost at the time of grant – hence if there is a cost in year one of an option vesting over three years, the standards spread that cost over the three years.
The problem is that the original charge is not varied if the share price doubles in year two, which often happened to tech stocks in the 2020-2021 madness. This is a problem, as the real cost to shareholders then increases significantly.
The accounts therefore often do not reflect the economic reality. To understand the real effect, we have to set aside the accountants' notional value of the options, and look at the number of shares against which options were issued, how much cash was received (not much usually) and what the company would have needed to spend on buybacks in order to offset the dilution. This is a better estimate of the true cost to shareholders.
However, that's quite a difficult exercise to do and it only estimates the true cost after the fact, looking backwards. A solution to estimate the impact going forward (note this is a very rough approximation) is to look at the historical growth in shares in issue and assume that continues.
If a tech company has on average issued 5% of its stock to employees each year, you can simply assume that it continues to do so. You will then own 5% less of the company each year, or the business has to grow by 5% for your shares' valuation to stand still. It's far from a perfect solution, but I find it a useful short cut.
Stephen is an experienced investment analyst who provides investing courses online and in person through his website behindthebalancesheet.com
Stephen is an experienced investment analyst who provides investing courses online and in person through his website behindthebalancesheet.com