A green investment trust to buy
Impax Environmental, a successful investment trust, offers a compelling way to profit from solving environmental problems, says Max King.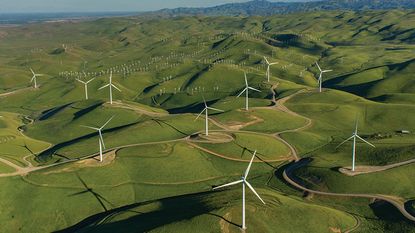 (Image credit: © Getty Images)
This was Ian Simm and Bruce Jenkyn-Jones's thought process when they founded Impax Asset Management in 1998. It now has £35bn under management, including a £1.4bn investment trust, Impax Environmental (LSE: IEM), launched in 2002. IEM trades at net asset value (NAV) and has returned 74% in the past five years, well ahead of the global indices, so the Impax thesis clearly works.
Investing in solutions to environmental problems
The investment trust seeks to invest in companies offering solutions to environmental problems, including clean energy and energy efficiency, water treatment and pollution control, waste technology and natural resource management and sustainable food. This is much broader than a mono-focus on net-zero and climate change.
"We are beginning to see a sustainable solution," says Jenkyn-Jones. "Solar energy was 40 times more expensive than today when we started. Ground-source heat pumps have appeared and are commercial, as have solutions for water management and food production." He could add that the growth of renewable energy and the adoption of electric vehicles (EVs) have far exceeded the most optimistic forecasts.
Subscribe to MoneyWeek
Subscribe to MoneyWeek today and get your first six magazine issues absolutely FREE
Get 6 issues free
Sign up to Money Morning
Don't miss the latest investment and personal finances news, market analysis, plus money-saving tips with our free twice-daily newsletter
Don't miss the latest investment and personal finances news, market analysis, plus money-saving tips with our free twice-daily newsletter
"More solutions will appear," he says, "but there are still significant problems that are getting worse, such as climate change, plastics pollution and bio-diversity. Environmental costs such as carbon output and waste are not properly internalised so it still pays to pollute. The solutions are there and growing rapidly but we do need more political action from governments."
Evidence shows if emerging countries such as China and India ignore the issue they will be among the worst affected, but "current geopolitical challenges don't help".
Jenkyn-Jones also believes it's necessary to work with the fossil-fuel industry instead of boycotting it, to improve energy efficiency. Ahmed Zaki Yamani, once Saudi Arabia's oil minister, used to say that "the Stone Age did not end because the world ran out of stone and the oil age will not end because we run out of oil". Impax believes it will be replaced by cheaper, better, cleaner, more sustainable sources of energy.
Impax Environmental: the investment trust to back
Impax's investment trust portfolio has holdings in around 60 companies, nearly all of which are profitable and all but one of which is quoted. Around 52% of the portfolio is invested in North America, 33% in Europe and 14% in Asia-Pacific. Over half the portfolio is described as mid-cap, though this is defined as companies with a market value of between $5bn-$20bn, and most of the rest is small cap. Some 50% of revenues have to be in products or services that provide solutions to environmental problems.
Jenkyn-Jones has a great story for every holding. Trimble is a software, hardware and services company that uses GPS and soil data to optimise the use of land and machinery for agriculture, construction and transport. Advanced Drainage designs and manufactures systems to control water flow and reduce the risk of floods. Darling Ingredients reduces food waste by collecting and reprocessing by-products of the agri-food industry. And Lem makes transducers, sensors and monitors to ensure the efficient usage of electricity in EVs.
Impax has spawned many copycat strategies from rival fund managers but has a near 20-year head start on its peers. This, the investment trust's record and the accumulated expertise makes it the fund to back.
"Looking back in history," Jenkyn-Jones adds, "we generally do find solutions to environmental problems." Canny investors can profit thereby.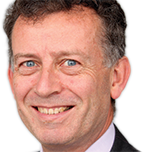 Max has an Economics degree from the University of Cambridge and is a chartered accountant. He worked at Investec Asset Management for 12 years, managing multi-asset funds investing in internally and externally managed funds, including investment trusts. This included a fund of investment trusts which grew to £120m+. Max has managed ten investment trusts (winning many awards) and sat on the boards of three trusts – two directorships are still active.
After 39 years in financial services, including 30 as a professional fund manager, Max took semi-retirement in 2017. Max has been a MoneyWeek columnist since 2016 writing about investment funds and more generally on markets online, plus occasional opinion pieces. He also writes for the Investment Trust Handbook each year and has contributed to The Daily Telegraph and other publications. See here for details of current investments held by Max.