What's behind the meteoric rise in obscure cryptocurrency Cardano?
Cryptocurrency Cardano has shot up in value to become one of the crypto-world's biggest currencies behind Bitcoin and Ethereum. Saloni Sardana looks at what it is and why it's become so popular.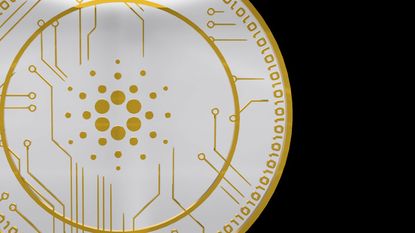 (Image credit: © Getty Images/iStockphoto)
A stunning price rally that has caused cryptocurrency Cardano (ADA) to explode almost 600% over the past three months is causing many in the industry to scratch their heads and wonder what's behind it.
Billionaire Michael Novogratz, the current chief executive of Galaxy Investment Partners, took to Twitter last week to find out why ADA, which was trading as low as $0.12 in December, is now trading at around $1.02.
"Last question before I go shower, can anyone make a real bull case for $ADA? Does anyone build on it? Use it? Why is market cap so high? Should it be a funding asset? It's one of the few cryptos I haven't traded in my life," Novogratz asks on Twitter.
Subscribe to MoneyWeek
Subscribe to MoneyWeek today and get your first six magazine issues absolutely FREE
Get 6 issues free
Sign up to Money Morning
Don't miss the latest investment and personal finances news, market analysis, plus money-saving tips with our free twice-daily newsletter
Don't miss the latest investment and personal finances news, market analysis, plus money-saving tips with our free twice-daily newsletter
At one point in the last three months, the market cap (the total value of all coins in issue) of ADA had risen so much that it was briefly the third-largest cryptocurrency by market cap, lagging only behind bitcoin and Ethereum. Cardano currently boasts a total market value of close to $34bn, making it the fifth-largest cryptocurrency on that measure, shows data by CoinMarket Cap.
So what is Cardano?
Cardano (ADA) was released in 2015 and has spent most of its time since ranked within the top ten cryptocurrencies by market value. The coin runs on Cardano's own blockchain network.
Touted as the "next big thing" after Ethereum, the Cardano blockchain can be used to build smart contracts, protocols and decentralised applications. It was co-founded by mathematician Charles Hoskinson and by former Ethereum co-worker Jeremy Wood, to build a more scalable and secure blockchain network, two things Hoskinson believes Ethereum will find difficult to fully achieve.
Cardano's platform is made up of two layers: the "Cardano settlement layer' (CSL) and the "control layer'. The former acts as a unit of account and allows token holders to send and receive ADA immediately at very low transaction costs.The latter is a set of protocols that have many functions, including running smart contracts, ensuring security, and facilitating identity recognition.
Novogratz is not the only one casting doubts on why ADA has risen so much. "I am not aware of a single popular application deployed on Cardano, nor have I seen any enthusiasm for the platform among developers", says Nic Carter, co-founder of research company Coin Metrics. "I am truly mystified as to why it is enjoying a resurgence in popularity."
Uncertainty about the drivers behind Cardano's rise has not deterred retail investors from taking a punt on the cryptocurrency. Cardano has garnered a loyal audience on Reddit, the same forum that was behind a rally in several meme stocks at the start of the year, including GameStop, which has risen by just under 1,300% since the start of the year alone.
How Cardano compares to Ethereum
Cardano prices have been rising as Ethereum is considered too costly for developers, Hoskinson argued in a recent interview with Bloomberg. He predicts that Cardano's blockchain will eventually surpass that of Ethereum.
According to Hoskinson, Cardano differs from Ethereum in a number of important ways. Firstly, in the way that all the nodes in the network agree on how transactions (blocks) are added to the blockchain. There are two main methods: proof of work (PoW) and proof of stake (PoS).
Proof of work is currently the most popular method and the one used by Bitcoin. It relies on "miners" to solve a difficult mathematical puzzle and share the proof before blocks can be added. The downside is that PoW uses a great deal of energy because it takes so much work.
Proof of stake, on the other hand, allows owners of the blockchain's crypto-tokens to "stake" some of their cryptocurrency. Miners are then selected from those with a stake to add blocks to the chain. Holders can allocate their coins to "pools" and earn a cut from the transaction fees generated when they are confirmed and added to the blockchain.
Cardano already uses proof of stake. Ethereum, meanwhile, is in the early stages of moving to PoS from PoW.
Secondly, Cardano's price growth may also have to do with the fact that the blockchain has a number of uses. It acts as cash in the way that bitcoin does; however it also holds voting rights. Usually, miners are the ones who vote to make changes to a blockchain's protocol. But holders of Cardano coins can vote to make these changes, giving them a greater role in determining the future development of the cryptocurrency.
In all, Cardano's remarkable rise could be due to promises that it will eventually surpass Ethereum in its usefulness – more than 100 companies are in the process of transitioning away from Ethereum to Cardano, claims Hoskinson.
In particular, earlier this month, Cardano went through its much anticipated "Mary" update which paved the way for users to be able to create unique tokens, including non-fungible-tokens (NFTs). These are digital files which represent ownership of a certain asset, and have also become the latest crypto craze. That factor might explain the renewed interest in Cardano better than anything else.
That said, for all that the network went through the "Mary" update, "there are concerns developers are yet to embrace it," as Crispus Nyaga, investment analyst at Investing Cube puts it. So from that point of view, Cardano probably has a long way to go before it surpasses Ethereum.
And of course, while Cardano has undoubtedly exploded in value in recent months, this is not that unusual in the context of cryptocurrencies. It's always worth remembering that big winners already this year including Elon Musk's favourite, Dogecoin (up more than 1,100% since the start of the year), which is quite literally a coin created to satirise the craze for crypto. So maybe there's nothing more to it than Cardano being the latest coin to hitch a ride on the current mania.
Dominic Frisby has put together a downloadable Beginner's Guide to Bitcoin for MoneyWeek subscribers, which includes a bonus section on other cryptocurrencies. If you're not already a subscriber, sign up now to get the report plus your first six issues free.
Saloni is a web writer for MoneyWeek focusing on personal finance and global financial markets. Her work has appeared in FTAdviser (part of the Financial Times), Business Insider and City A.M, among other publications. She holds a masters in international journalism from City, University of London.
Follow her on Twitter at @sardana_saloni