Could your old VHS be worth $25k?
Nostalgic 30- and 40-year-olds are driving prices higher. Some are trading as high as $25k as Chris Carter explains.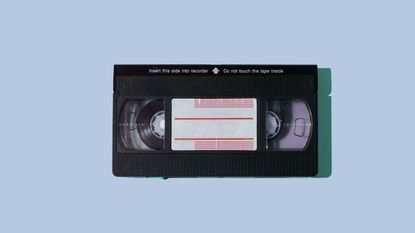 (Image credit: © Getty images)
Many families in the 1980s and 1990s collected mountains of VHS tapes in the years before online streaming and Blu-rays became available. Then, in 1997, the DVD arrived, exiling all those VHS tapes to trunks and chests in living rooms and dusty cardboard boxes in attics to be forgotten.
Should any videotape still be in its original cellophane wrapping – because it was bought by mistake, or received as a gift when you already had it – it could now be worth a bob or two.
It's hard to tell for sure as the auction market in old VHS tapes is still in its infancy. Texas-based Heritage Auctions (HA), one of the leading auction houses in selling memorabilia, held its inaugural VHS sale only last June.
Subscribe to MoneyWeek
Subscribe to MoneyWeek today and get your first six magazine issues absolutely FREE
Get 6 issues free
Sign up to Money Morning
Don't miss the latest investment and personal finances news, market analysis, plus money-saving tips with our free twice-daily newsletter
Don't miss the latest investment and personal finances news, market analysis, plus money-saving tips with our free twice-daily newsletter
Then, an almost mint-condition copy of Back to the Future, owned by Tom Wilson, who played bully Biff Tannen in the 1985 sci-fi classic, sold for $75,000, including fees.
Collectors are driving up demand
Demand is being driven by collectors who grew up in those decades and who are now in their 30s and 40s, together with the "near- impossibility" of finding VHS classics still in their wrapping. Sealed, slabbed memories On Christmas Day in 1982, "Bubba" Kroeger was born in Indianapolis, in the US.
His father, James, fetched a trunk and put in it all manner of things from that year – newspapers, magazines, a Rubik's Cube, and an unopened copy of the film recently released to VHS, Rocky III, starring Sylvester Stallone.
The new father even added unopened copies of the first two films in the series for good measure. The three films cost $60 each from a DIY shop, the elder Kroeger remembers, which would equate to around $184 in today's dollars. Imagine paying that for a new-release ultra-high-definition 4K Blu-ray, which tends to cost around £25 today.
His son, on his 40th birthday, would then be able to delve into the time capsule. Jay Carlson, consignment director of HA's newly minted VHS and Home Entertainment department, told James that the three Rocky tapes were "the only known factory-sealed copies" in existence. They are, says Carlson, "true holy grails of VHS releases", valued at around $25,000 a piece.
They were also the star lots in HA's "VHS and Home Entertainment" sale last week, alongside a 1983 copy of Star Wars and The Goonies from 1986. All had been properly sealed in transparent boxes and graded for condition by Investment Grading Services (IGS) or the Collectible Grading Authority (CGA).
"What had once been set aside and maybe even forgotten about has become valuable to the collector for whom these VHS tapes have become artefacts," says Carlson. "It has been a real thrill to see people rediscover that all over again when they hold a sealed, slabbed memory." Slabbed memories fetch high prices. The three Rocky videos fetched $53,750.
Chris Carter spent three glorious years reading English literature on the beautiful Welsh coast at Aberystwyth University. Graduating in 2005, he left for the University of York to specialise in Renaissance literature for his MA, before returning to his native Twickenham, in southwest London. He joined a Richmond-based recruitment company, where he worked with several clients, including the Queen's bank, Coutts, as well as the super luxury, Dorchester-owned Coworth Park country house hotel, near Ascot in Berkshire.
Then, in 2011, Chris joined MoneyWeek. Initially working as part of the website production team, Chris soon rose to the lofty heights of wealth editor, overseeing MoneyWeek's Spending It lifestyle section. Chris travels the globe in pursuit of his work, soaking up the local culture and sampling the very finest in cuisine, hotels and resorts for the magazine's discerning readership. He also enjoys writing his fortnightly page on collectables, delving into the fascinating world of auctions and art, classic cars, coins, watches, wine and whisky investing.
You can follow Chris on Instagram.