Should you use debt or equity to grow your business?
Loans and equity financing come with different terms and conditions, says David Prosser.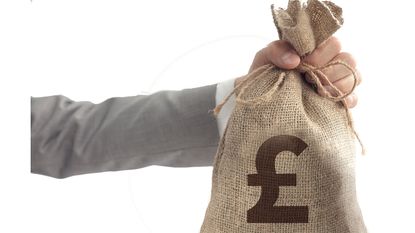 (Image credit: © Getty Images)
Small businesses raised over £14bn of equity finance during the first three quarters of 2021, new data from the British Business Bank reveals, a 130% increase on the same period of 2020. Small businesses' borrowing, meanwhile, actually declined last year.
Every growing business reaches a point where they have to think about raising money, and deciding whether to look for equity funding or debt is a finely-balanced decision. The good news is that more of both is available than in the past: private equity and venture capital firms are awash with capital to invest and banks are now lending more freely in the wake of the pandemic.
Some of the advantages of taking equity are obvious. There are no repayments to make, giving the business more freedom to invest. There's no requirement to put up any collateral – and businesses don't have to worry about conditions attached to loans such as performance covenants.
Subscribe to MoneyWeek
Subscribe to MoneyWeek today and get your first six magazine issues absolutely FREE
Get 6 issues free
Sign up to Money Morning
Don't miss the latest investment and personal finances news, market analysis, plus money-saving tips with our free twice-daily newsletter
Don't miss the latest investment and personal finances news, market analysis, plus money-saving tips with our free twice-daily newsletter
Equity finance also comes with other benefits. Most investors are keen to provide more than just capital support.
They may also offer access to specialist expertise that can boost your business, or be able to introduce you to a broader network of partners and potential customers.
As co-owners of the business, they're keen to help you succeed. It's also likely that you'll be able to raise substantially more funds in equity capital than is available in debt.
The upside to borrowing
The downside to equity is that you're diluting your ownership of the business. That has pecuniary impacts – you'll see less of the benefit as it grows in value – as well as practical ones. Business owners will need to get used to collaborating with their new partners – that may not come naturally if you've been flying solo until now. By contrast, borrowing money – from a bank, or another source – will leave you in complete control of the business, as long as you're staying on top of repayments and the terms of the loan. And there are other upsides to debt finance too. One is that interest charges on loans can usually be set against your business's tax bill.
That makes debt finance a tax-effective way to raise money. It's also more straightforward: lenders will want to look at your application for finance carefully, but the due diligence process in an equity investment is more demanding and takes longer; there will also be legal costs to pay with the latter. Another plus point is that the loan has a limited life. Once the debt is repaid, the business is free to move on – or to arrange new finance if required. And in the meantime, if you're able to fix the cost of the loan via a non-variable interest rate you can at least plan for the repayments, building this commitment into the business plan for as long as required. That said, the cost of the loan will reduce the business's profitability and might even take it back below break-even point. It's possible to get to a point where you are over-borrowed: the fixed cost of debt is disproportionate relative to the business's trading performance, and therefore holds back its ability to grow.
Evaluate your needs
Ultimately, there is no right answer to the question of whether debt or equity finance is best for your business – it will depend on its needs and circumstances. Early-stage businesses in particular may find lenders are nervous about advancing funds and so equity may be the only way to raise growth capital. If in doubt, take independent counsel from a professional adviser such as a corporate financier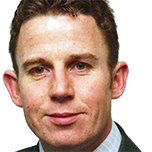 David Prosser is a regular MoneyWeek columnist, writing on small business and entrepreneurship, as well as pensions and other forms of tax-efficient savings and investments. David has been a financial journalist for almost 30 years, specialising initially in personal finance, and then in broader business coverage. He has worked for national newspaper groups including The Financial Times, The Guardian and Observer, Express Newspapers and, most recently, The Independent, where he served for more than three years as business editor.