Why switching your business account can get you a better deal
Two-thirds of firms have not switched business accounts in the last six years but shopping around for a better deal could pay off now that there is more competition in the market, says David Prosser.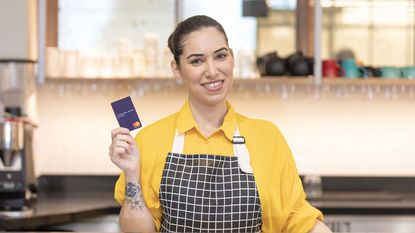 (Image credit: © Starling Bank)
Research reveals that most firms don't bother switching business bank accounts: two-thirds have not done so in the past six years. But moving could get you a better deal. Possible benefits include improved customer service, access to additional facilities – often for free – and potential cost savings, particularly as a growing number of digital banks add to competition in the sector. Moreover, many small businesses are entitled to take advantage of the Current Account Switch Service, an initiative aimed at persuading more consumers to shop around for a current account.
Firms with fewer than 50 employees and an annual turnover of less than £6.5m benefit from the scheme, which requires banks to manage switches in no more than seven working days. It must also minimise the disruption faced by customers – for example, by ensuring stray payments end up in the right account.
Which bank account you go for depends on your firm's needs. An online pricecomparison service can be instructive, but there is no single answer to the question of who provides the best business accounts. For some businesses, the priority will be to find lower overdraft rates; others may be more focused on good foreignexchange services, or perks such as free accounting software, now widely available.
Subscribe to MoneyWeek
Subscribe to MoneyWeek today and get your first six magazine issues absolutely FREE
Get 6 issues free
Sign up to Money Morning
Don't miss the latest investment and personal finances news, market analysis, plus money-saving tips with our free twice-daily newsletter
Don't miss the latest investment and personal finances news, market analysis, plus money-saving tips with our free twice-daily newsletter
The service is crucial
You may also want to identify specialist accounts. Some business bank accounts are aimed at larger firms, but there are also products designed specifically for freelancers and self-employed people operating as sole traders. Moreover, customer service, a crucial point of competitive differentiation, is hard to measure objectively on a price-comparison website. The fact that an account comes with a market-beating interest rate on credit balances, or ultra-low charges, may be little compensation if the bank can't respond to your routine enquiries in a timely fashion – or worse, if it makes mistakes.
For this reason, the Competition and Markets Authority (CMA), the regulator, now pays for regular surveys of customer satisfaction with banks in both the consumer and the business-account market. Its most recent research, published in February, crowned app-based Starling Bank, Handelsbanken and Metro Bank the best business bankaccount providers on overall quality of service.
Two high street banks, Santander and Barclays, did make the top five, but trailed some way behind. Starling Bank also scores very highly with experts when it comes to account features. Its offer of free banking and the availability of multi-currency accounts look especially appealing.
Monzo is another digital new entrant to the business-banking sector which wins plaudits for its products. It has two different accounts, Monzo Lite and Monzo Pro. The former is free while the latter costs £5 a month, but it does come with free access to the cloud-based small business accounting service Xero for six months.
In fact, few digital banks – including Revolut, Tide and Monese – offer overdraft facilities, so if this is important to your business, you will need to look elsewhere. Co-op Bank, Metro Bank and Santander all charge competitive rates of interest on overdraft borrowing, though no bank will guarantee that it will offer credit to your business. And pricing may vary according to your company's particular circumstances.
Store extra cash wisely
Finally, one issue that small companies often overlook when choosing bank accounts is the interest they can earn on surplus funds. If your business has cash at hand – buffer funds or money earmarked for future investment, for example – just parking it in your business bank account is likely to mean it is generating little or no interest. Instead, look for a decent business savings account, especially now that interest rates are rising. You don't have to save with the same organisation that you use for your banking.
Financial analyst Moneyfacts says the most generous business savings account currently pays 1.5% interest a year. Recognise Bank offers this rate; Aldermore Bank pays 1.25%. These are easy-access rates. However, if you are prepared to lock your money up for an agreed period, you can earn more.
The Union Bank of India is paying 3.3% a year on its two-year bond, for example. However, remember that with these accounts you will typically lose some or all of the interest if you make an early withdrawal, and there is also the danger of missing out on better rates elsewhere as interest rates continue to rise
See also: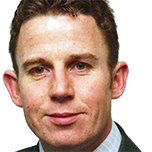 David Prosser is a regular MoneyWeek columnist, writing on small business and entrepreneurship, as well as pensions and other forms of tax-efficient savings and investments. David has been a financial journalist for almost 30 years, specialising initially in personal finance, and then in broader business coverage. He has worked for national newspaper groups including The Financial Times, The Guardian and Observer, Express Newspapers and, most recently, The Independent, where he served for more than three years as business editor.