How to prevent your businesses becoming embroiled in a trademark dispute
Thorough research could save you the headache of a trademark dispute, says David Prosser.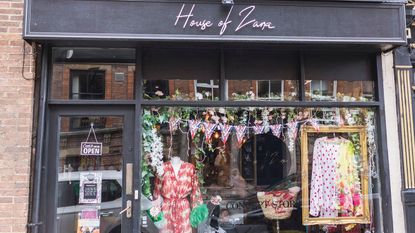 (Image credit: © Alamy)
Last month, lawyers for Condé Nast, the owner of Vogue magazine, hit the headlines after they wrote to The Star Inn at Vogue, a small village pub in Cornwall, saying that it needed to change its name or risk a trademark claim.
After landlords Mark and Rachel Graham pointed out that the village of Vogue was several hundred years older than the magazine, the publisher quickly conceded that the threat was a mistake and sent an apology. No harm was done and Mark Graham told the BBC he found the letter "hilariously funny".
But trademark disputes don't always end so amicably. For example, the owner of fashion boutique House of Zana in Darlington is waiting for judgment in a case brought against her business by retailer Zara.
Subscribe to MoneyWeek
Subscribe to MoneyWeek today and get your first six magazine issues absolutely FREE
Get 6 issues free
Sign up to Money Morning
Don't miss the latest investment and personal finances news, market analysis, plus money-saving tips with our free twice-daily newsletter
Don't miss the latest investment and personal finances news, market analysis, plus money-saving tips with our free twice-daily newsletter
It maintains House of Zana's customers might think the businesses are connected. House of Zana is standing its ground, and Zara is asking for substantial legal costs as well as a change in branding at the boutique.
The stakes can be high for small businesses caught up in a trademark dispute with a big firm. The other side tends to have deep pockets and expensive lawyers, leaving small businesses threatened with legal action to decide whether to give up a brand that may be valuable – and often personal – to them, or risk a damaging legal bill.
Do your due diligence
That's why it's important to think about intellectual property early on in the development of a new business. Registering your brand as a trademark will give you some protection, but you'll need to do some research before your application.
Begin with a simple check online: Google can give you a general idea of whether your brand might be straying into someone else's territory.
You can then consult a free trademark database. The UK Intellectual Property Office, a government agency, provides an online service that will enable you to search for any trademarks that might be close to your brand.
Finally, after this initial round of due diligence, consider paying for a professional trademark search. This will identify any trademarks you might have missed that could pose a legal risk, as well as any unregistered brands. It is important to identify the latter because even if a brand has not registered a trademark, they may still be able to take legal action against your brand, alleging you are attempting to "pass off" your products and services as theirs.
Pick your battles
The aim of this is to protect yourself from a legal action in the future – but what about existing businesses that run into trouble?
The first point here is that simply having a similar name as a brand with a registered trademark does not mean you're in the wrong. To pursue a claim against you, the brand will need to show that you're threatening their distinctiveness, or exploiting or impairing their reputation. That won't necessarily be the case – as the Star Inn at Vogue pointed out, no-one was ever going to mix it up with the magazine.
Any business receiving a cease and desist letter from another brand over trademark rights should take professional legal advice. And while you may feel unfairly treated – even bullied – it's important to be hard-headed in these situations; intellectual property cases are often far from clear cut, and there can be no certainty about the outcome. Your counterparty may have much less to lose from an unsuccessful legal battle. Sometimes giving way could mean your business lives to fight another day.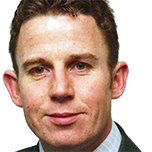 David Prosser is a regular MoneyWeek columnist, writing on small business and entrepreneurship, as well as pensions and other forms of tax-efficient savings and investments. David has been a financial journalist for almost 30 years, specialising initially in personal finance, and then in broader business coverage. He has worked for national newspaper groups including The Financial Times, The Guardian and Observer, Express Newspapers and, most recently, The Independent, where he served for more than three years as business editor.