Alternative finance – tap into new sources of credit for your business
Britain's booming alternative-finance sector is a boon for small businesses, says David Prosser.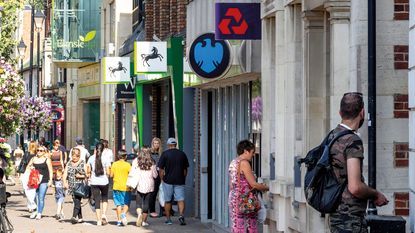 (Image credit: © Alamy)
Britain's alternative-finance sector is booming, offering a much-needed fillip to small and medium-sized enterprises struggling to access finance from conventional sources.
The UK is now the second-largest centre of alternative finance in the world, according to a report by The Cambridge Centre for Alternative Finance (CCAF) at the University of Cambridge's Judge Business School. China tops the table.
British alternative-finance providers offered around £9.2bn of funding to businesses over the course of 2020, almost 15% more than in 2019, despite the impact of the Covid-19 pandemic. Around two-thirds of the total came from debt-based finance, through a range of different types of lending.
Subscribe to MoneyWeek
Subscribe to MoneyWeek today and get your first six magazine issues absolutely FREE
Get 6 issues free
Sign up to Money Morning
Don't miss the latest investment and personal finances news, market analysis, plus money-saving tips with our free twice-daily newsletter
Don't miss the latest investment and personal finances news, market analysis, plus money-saving tips with our free twice-daily newsletter
The data is a reminder that small companies seeking to borrow have a widening array of options. Traditional bank finance has become more difficult to secure over the past year.
Many lenders have concentrated on supporting the government's emergency programme of Covid-19 loans and how to unwind this stock of debt. But even where a small business does have the option of obtaining a traditional bank loan or overdraft, alternative-finance products may be a better choice.
Invoice finance, in particular, continues to grow in popularity. Through such arrangements, small businesses can effectively access the value of their invoices upfront rather than having to wait for them to be settled. The money is advanced from the invoice-finance provider, with the loan repaid once the customer settles the bill.
This can be a flexible way to arrange finance, particularly where your business is struggling with irregular cash flow. The size of an invoice-finance facility rises as your company's revenue grows – because there are more invoices to borrow against – rather than being fixed in size as with a bank loan. Demand for asset finance is also growing, with businesses using these facilities to fund capital spending. Lenders feel comfortable extending credit because they can use the asset being financed – new machinery, say – as collateral to back the loan.
Alternative options
Peer-to-peer finance platforms also continue to raise more money for smaller firms. Investors in these platforms often feel able to take more risk than conventional lenders, with demand and supply on the platform setting the price of the loan secured. The CCAF report also reveals consistent growth in financing options, such as mini-bonds, lending linked to property and debt-based securities.
There is no one right answer for businesses seeking credit. The best arrangement for you will depend on your company's individual circumstances, including the reason you need to secure credit. The cost of borrowing also varies significantly from one type of credit to another.
Nevertheless, the fact that alternative finance continues to grow is good news for small businesses. There is now more choice than ever of how and where to secure credit.
Remember too that if a mainstream bank decides to reject your application for funding, it is now legally bound to refer you to a platform offering advice and information on what other forms of funding might be a possibility.
These platforms – Alternative Business Funding, Funding Options and Funding Xchange – can also be a good first port of call when you're assessing potential alternative-finance options.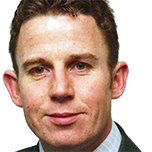 David Prosser is a regular MoneyWeek columnist, writing on small business and entrepreneurship, as well as pensions and other forms of tax-efficient savings and investments. David has been a financial journalist for almost 30 years, specialising initially in personal finance, and then in broader business coverage. He has worked for national newspaper groups including The Financial Times, The Guardian and Observer, Express Newspapers and, most recently, The Independent, where he served for more than three years as business editor.