How to prepare your business for the return to work
Riding the rebound will take careful preparation for small business owners. Here's what to consider.
Will the economic recovery from Covid-19 be V-shaped or not? The answer will vary from one firm to another, but as your business begins to bounce back, spend some time mapping what the next few months might look like – and organise the company finances accordingly.
Many businesses operate according to a big-picture budget based on their view about the outlook for a year ahead. Some will find it easier to make forecasts than others – if your firm charges a monthly subscription for its services, say – but everyone needs to revisit their assumptions for 2020.
Reassess the sales you can expect in the second half of the year. This doesn't have to be complete guesswork: your experience during the pandemic to date will give you some insight into how customers have been affected and there may also be practical considerations around when and how you can trade.
Subscribe to MoneyWeek
Subscribe to MoneyWeek today and get your first six magazine issues absolutely FREE
Get 6 issues free
Sign up to Money Morning
Don't miss the latest investment and personal finances news, market analysis, plus money-saving tips with our free twice-daily newsletter
Don't miss the latest investment and personal finances news, market analysis, plus money-saving tips with our free twice-daily newsletter
If possible, talk directly to your customers about their hopes and intentions. Or you may be able to access industry research and forecasts that will help you make more accurate projections.
With this big-picture work completed, you can start to focus in on the detail, taking a closer look at what might happen over the shorter term – week by week over the next three months, say. What sales figure can you expect each week and when will you actually be paid for these sales?
Testing forecasts
Spend some time stress-testing your forecasts. What would it mean for your business's finances if your estimates prove overoptimistic? Could your cash flow cope if customers start to take longer to pay? What if some of your customers go bust and don't pay at all?
Doing this work should give you a good idea of whether your revenues will meet your costs. If not, you have a window of opportunity to take action accordingly. Focus on where it is possible to conserve cash in the business without jeopardising future profitability. Some cutbacks on marketing spending or investment may be necessary, but going too far will be counterproductive. Letting staff go may leave you unable to capitalise as the recovery accelerates.
Staff may consider pay cuts for a limited period, or more part-time work. Suppliers and landlords could agree to more generous credit or rent terms. The key is to reach agreements well ahead of time, rather than having to negotiate in a panic. Similarly, talk to lenders as soon as possible if you think you're going to need help. It is always easier to secure new lending when you haven't yet reached the point of emergency, when the terms of finance you are offered are less attractive.
Negotiating staff safety rules
With thousands of businesses now allowed to open their doors, many employers are facing difficult conversations with their staff. While businesses such as retailers, pubs, restaurants and hairdressers are now emerging from lockdown, their staff may feel very nervous about returning to work. So what happens if your staff simply refuse to come in?
The short answer is that while there may be circumstances in which you would then be able to take disciplinary action against such employees, you will need to tread very carefully. You're likely to find yourself on tricky legal ground, particularly if your staff can argue that it isn't safe for them to work or that it isn't possible for them to come in. Be sure that you've understood the government's guidance on how your workplace should operate and that you're abiding by all the suggestions in areas such as social distancing, cleaning and protective equipment. If you're falling short, it won't be reasonable to expect staff to work.
Even if you are meeting the guidance, some people may still find returning to work difficult. Vulnerable groups have been told to continue shielding until the end of July, for example, and people living with those shielding may also want to follow that guidance. Staff who don't have childcare cover – perhaps because their school isn't yet open – should be protected, the prime minister has said.
In practice, you will need to talk to employees who say they can't or won't come to work. Take the time to understand their issues and do what you can to help. In some cases, you may have to wait a little longer for them to come back. Or there may be a compromise option, such as bringing them back part-time as the furloughing scheme now allows. Confrontation should be your last resort. Where staff are unfairly refusing to work, you may have grounds for disciplinary action, but such cases are likely to be rare. It is in both parties' interests to resolve problems constructively.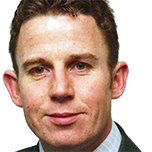 David Prosser is a regular MoneyWeek columnist, writing on small business and entrepreneurship, as well as pensions and other forms of tax-efficient savings and investments. David has been a financial journalist for almost 30 years, specialising initially in personal finance, and then in broader business coverage. He has worked for national newspaper groups including The Financial Times, The Guardian and Observer, Express Newspapers and, most recently, The Independent, where he served for more than three years as business editor.