How to monetise your company's website
If your company has a website, make sure it's attracting visitors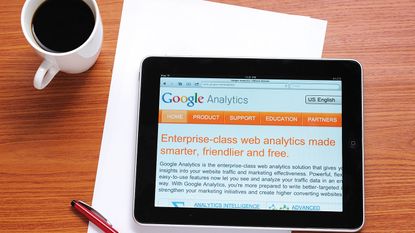 (Image credit: Hocus Focus Studio)
If you've gone to the trouble of putting your business on the internet, it's worth investing just a little more time to ensure that as many potential customers as possible will see it. The top five results on a given Google search get two-thirds of all traffic, while 90% of people don't look beyond the first page.
That means focusing on search engine optimisation (SEO): ensuring your website is close to the top of search results. While there are consultancies that charge big money for SEO services, there are also many things you can do yourself.
Google provides all sorts of support free of charge. Using its Search Console service, you can measure your site's current performance, get advice on how to improve it, identify problems getting in the way of maximising traffic, and formally register site maps and individual pages with the search engine. Keywords are crucial to boosting traffic. With the right keywords on your website, you're signalling to Google that you have content that can help its users.
Subscribe to MoneyWeek
Subscribe to MoneyWeek today and get your first six magazine issues absolutely FREE
Get 6 issues free
Sign up to Money Morning
Don't miss the latest investment and personal finances news, market analysis, plus money-saving tips with our free twice-daily newsletter
Don't miss the latest investment and personal finances news, market analysis, plus money-saving tips with our free twice-daily newsletter
Don't just guess what keywords are suitable for your business; you can use tools such as Google Keyword Planner to identify precisely which will work best. Be specific: "Wedding Planner in Milton Keynes" is much better than "Wedding Planner", for example. Think, too, about how to optimise your pages. This means focusing on "title tags" (the clickable headline for a result), page headings and URLs. Your job here is to make sure you're using keywords and language that appeal very clearly to the audience you seek. Get this right, while also delivering content with the right keywords as high up as possible, and you'll see your ranking improve.
How to use other sites
Links from other trusted and influential websites can also be valuable. Not only will these generate traffic of their own, but you're also signalling to Google that your business is sought after in your marketplace.
There are many ways to secure these links: post content such as blogs that influencers in your sector will read and recommend, for example, or ask your business network to link to your site.
A related area particularly relevant to local businesses is verification from directories such as Thompson and Yelp. Listing in these sources will tell Google that you really are, say, a bike maintenance shop offering services in and around Shrewsbury.
Finally, another important aspect of users' experience for Google is the efficiency and security of your website. If it loads quickly and features security such as an SSL certificate, Google will rank it more highly.
You can check your performance on the former using free tools such as GT Metrix, while SSL certification is available cheaply or even for free from many web-hosting services.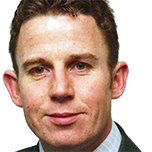 David Prosser is a regular MoneyWeek columnist, writing on small business and entrepreneurship, as well as pensions and other forms of tax-efficient savings and investments. David has been a financial journalist for almost 30 years, specialising initially in personal finance, and then in broader business coverage. He has worked for national newspaper groups including The Financial Times, The Guardian and Observer, Express Newspapers and, most recently, The Independent, where he served for more than three years as business editor.