How millennial entrepreneurs are ruining the work ethic
Millennial entrepreneurs flush with cash are undermining the work ethic. That is a dangerous trend, says Matthew Lynn.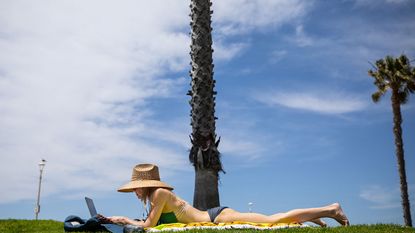 (Image credit: © Getty )
Hardly a day goes by without one whizzy technology company or another announcing it is trying out new ways of working, or experimenting with staff benefits. Last week Atom Bank, a techbased challenger to the traditional highstreet lenders, said it was pressing ahead with a four-day week, and that it was getting overwhelmed with applications. Other companies are experimenting with unlimited holiday time, or wellness classes. Or with a work-from-anywhere policy, allowing staff not just to work from home, but to travel around the world, logging into their laptops from a beach. Or indeed with sabbaticals, allowing people to regularly take six months or a year off before coming back to the office. The range of perks is expanding all the time. The old four weeks' holiday and free lunch in the work canteen seems very modest by comparison.
Money instils discipline
There is of course nothing wrong with this in principle. It is good if staff are well treated. If people want to work more flexibly, either in the amount of time they spend at their desks, or even from whichever country they happen to be living in, then that is up to them and their employer.
Many tech companies, and start-ups in particular, are critically dependent on some very highly skilled individuals, especially in areas such as coding, marketing and design. They may well have to offer attractive packages to recruit the right people and retain them. The problem is that the most generous employers have one thing in common. It isn't that they care more about their staff than other employers, or that the people in charge are more generous, caring people. It is that they don't actually have to worry about making any money.
Subscribe to MoneyWeek
Subscribe to MoneyWeek today and get your first six magazine issues absolutely FREE
Get 6 issues free
Sign up to Money Morning
Don't miss the latest investment and personal finances news, market analysis, plus money-saving tips with our free twice-daily newsletter
Don't miss the latest investment and personal finances news, market analysis, plus money-saving tips with our free twice-daily newsletter
The inflation in perks increasingly comes from one sector – the venture-capital-backed start-ups. Take Atom Bank, which is leading the push for a four-day working week. It has raised more than £100m in fresh funding over the past year and reported a loss of more than £30m last year, although it says it is now profitable on an operating basis. Or take Revolut, another financial technology company, which has been making a splash by allowing staff to work from abroad for two months a year. It lost more than £200m last year, and although it is making progress towards profitability, it is not there yet.
Klarna, the buy-now-pay-later start-up, has a flexible work policy that allows its people to work from anywhere, but its valuation has fallen from $45bn to less than $7bn. The list goes on. The firms that have the most "progressive" employment policies are also the ones that have raised, and are often still raising, tons of money from investors. That risks undermining the work ethic. It is easy to prioritise wellness and work-life balance when you don't have the grind of reporting quarterly profits to deal with and there is always another few hundred million pounds that can be raised in the next funding round. But it makes it increasingly hard for normal businesses – which, after all, do need to make money or go bust – to operate. A handful of highprofile companies are setting a standard and attracting headlines with generous benefits, but it is very hard for rivals to compete with that without damaging the bottom line.
Henry Ford didn't WFH
Starting up a new business should be a passionate, all-consuming endeavour. It should be a 24/7 mission that is demanding on everyone's time, but ultimately rewarding when it finally pays off. If staff have to be attracted, they can always be offered generous share options. But working four days a week from a beach while planning the next sabbatical doesn't sound like the foundation for a great new business. That is not how Henry Ford built his car business, or how Steve Jobs or Bill Gates got started in the computer industry. And it is not how countless entrepreneurs for hundreds of years have managed to get an idea off the ground. The venture-capital industry should stop paying for all this – before it loses a ton of money on companies where people have forgotten what hard work is.
Matthew Lynn is a columnist for Bloomberg, and writes weekly commentary syndicated in papers such as the Daily Telegraph, Die Welt, the Sydney Morning Herald, the South China Morning Post and the Miami Herald. He is also an associate editor of Spectator Business, and a regular contributor to The Spectator. Before that, he worked for the business section of the Sunday Times for ten years.
He has written books on finance and financial topics, including Bust: Greece, The Euro and The Sovereign Debt Crisis and The Long Depression: The Slump of 2008 to 2031. Matthew is also the author of the Death Force series of military thrillers and the founder of Lume Books, an independent publisher.