Will Silicon Valley Bank's collapse spark a new crisis?
The fall of Silicon Valley Bank and the rescue of Credit Suisse have sent shockwaves through the financial system. However, they're unlikely to lead to another 2008-style bank crisis says Cris Sholto Heaton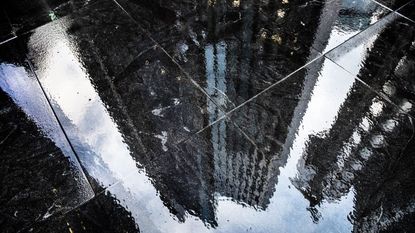 (Image credit: © Getty images)
The collapse of Silicon Valley Bank brings back memories of 2008 – but the risks are different in this cycle.
"Generals are always prepared to fight the last war," goes the old saying. Investors often make the same error when they face a new crisis.
The frantic way that markets have reacted to the ructions in the US banking sector over the past week shows that many of us still see events through the framework of 2007-2009.
Subscribe to MoneyWeek
Subscribe to MoneyWeek today and get your first six magazine issues absolutely FREE
Get 6 issues free
Sign up to Money Morning
Don't miss the latest investment and personal finances news, market analysis, plus money-saving tips with our free twice-daily newsletter
Don't miss the latest investment and personal finances news, market analysis, plus money-saving tips with our free twice-daily newsletter
The spillover from the collapse of Silicon Valley Bank
Take the sell-off in European banking stocks on Wednesday that saw trading temporarily halted in BNP Paribas, Credit Suisse, Monte dei Paschi, Societe Generale, and UniCredit, and also brought a nostalgic return to that late 2000s/early 2010s sport of watching bank credit default swaps (CDS) as Credit Suisse traded "points upfront". It is striking that the failure of three idiosyncratic banks in the US and yet more headlines about a structurally dysfunctional Swiss bank sparked such a panic.
It's possible that by the time you read this on Friday, everything may have spiralled into a vast financial meltdown, in which case this analysis will look short-sighted. But my assumption is that investors who use the last crisis as a guide to the next cycle are missing the real lessons.
Another financial crisis is unlikely
Back in the late 2000s, markets took the tech wreck as a blueprint and drew false comfort from it, because the largely equity-funded dotcom didn't hurt the banking system much. That led them to overlook a crisis built mostly on toxic assets and unstable funding within banks.
The situation today is very different, for reasons that are not simply down to how healthy banks are.
Yes, most institutions are almost certainly more robust than they were in 2007, although it's hard to be sure what problems could emerge in response to higher interest rates – if we've learned one thing about the financial sector, it is that banks make remarkably stupid decisions and then act very surprised when they blow up in a predictable way.
However, the more important change is that 2008 up-ended a lot of established principles about how policymakers will respond. We can see that in what happened this week: quick seizures at Silicon Vally Bank and Signature Bank, depositors protected, and a generous approach to providing liquidity to reduce the risk of future runs.
Banks will be supported, even if shareholders and bondholders are wiped out. While there will be some bad assets in the system, the more fundamental issue is probably assets that may be sound, but are overvalued for a new world in which both inflation and rates are rising – such as long-term bonds.
The most likely scenario is that these correct to more reasonable valuations over a long period of time – eg, like the 1970s. There will be rapid nominal losses for anybody who's forced to sell and an even more insidious risk of slow, real-terms losses for investors who hold them to maturity.
More from MoneyWeek:
The highest yielding S&P 500 Dividend Aristocrats
The platinum price could double as demand takes off
The cybersecurity stocks to buy as the sector booms
Cris Sholto Heaton is an investment analyst and writer who has been contributing to MoneyWeek since 2006 and was managing editor of the magazine between 2016 and 2018. He is especially interested in international investing, believing many investors still focus too much on their home markets and that it pays to take advantage of all the opportunities the world offers. He often writes about Asian equities, international income and global asset allocation.
Cris began his career in financial services consultancy at PwC and Lane Clark & Peacock, before an abrupt change of direction into oil, gas and energy at Petroleum Economist and Platts and subsequently into investment research and writing. In addition to his articles for MoneyWeek, he also works with a number of asset managers, consultancies and financial information providers.
He holds the Chartered Financial Analyst designation and the Investment Management Certificate, as well as degrees in finance and mathematics. He has also studied acting, film-making and photography, and strongly suspects that an awareness of what makes a compelling story is just as important for understanding markets as any amount of qualifications.