FCA to force "cooling-off period" for new crypto investors
Firms will have ensure investors have the appropriate knowledge and experience to invest in crypto as the FCA cracks down on the industry.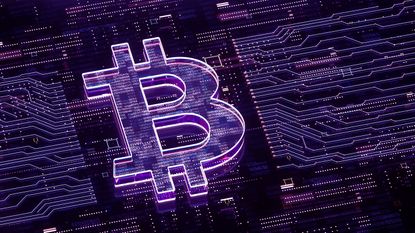 (Image credit: © Getty Images)
Cryptocurrency trading firms will be required to give first-time investors a "cooling-off period" as part of a package from the Financial Conduct Authority (FCA) to ensure crypto investors understand the risks.
The new measure will also see "refer friend" bonuses banned from 8 October as part of a broader shake-up of crypto advertising rules.
The FCA says the incoming rules mean crypto firms must ensure people have the appropriate knowledge and experience to invest in crypto assets, while those promoting crypto must also put in place clear risk warnings and ensure adverts are clear, fair and not misleading.
Subscribe to MoneyWeek
Subscribe to MoneyWeek today and get your first six magazine issues absolutely FREE
Get 6 issues free
Sign up to Money Morning
Don't miss the latest investment and personal finances news, market analysis, plus money-saving tips with our free twice-daily newsletter
Don't miss the latest investment and personal finances news, market analysis, plus money-saving tips with our free twice-daily newsletter
The move has been painted by experts as another attempt by the regulator to curb the crypto space and bring it in line with how it regulates other corners of the financial sector.
Why is the FCA clamping down on crypto?
The FCA regulates the financial sector to ensure it is compliant with UK law and to protect consumers from nefarious activities. Businesses dealing with crypto have to register with the FCA and follow anti-money laundering rules. But there's no way of protecting investors' money, as there is with more conventional investments under the Financial Services Compensation Scheme, as much of the crypto market remains unregulated.
The FCA has been steadily trying to exert more influence over the crypto market by targeting crypto advertisements and offering educational resources to potential investors.
"The message to crypto firms is that if they want to play in the mass market, they're going to have to play by the rules," says Laith Khalaf, head of investment analysis at AJ Bell.
"This is likely to be the thin end of the wedge for crypto regulation, as financial watchdogs across the globe seek to protect consumers from fraud, sharp sales tactics and misleading information.
This week, crypto exchange Binance was charged with a number of offences by the US regulator, while the crypto world is "still reeling in the wake of the FTX scandal," Khalad says.
"The crypto market has often been compared to the wild west, but now the sheriffs are riding into town to clean things up," he adds.
Myron Jobson, senior personal finance analyst at interactive investor, says the FCA's proposal could aid investors in making informed decisions around risky investments.
"Cryptocurrency markets are a cauldron of volatility, subject to wild swings and abrupt reversals. Investors require a comprehensive understanding of the volatility, technological complexities, and market uncertainties inherent in cryptocurrency bets. Failing to provide accurate and balanced information creates a distorted reality, leading unsuspecting individuals down a dangerous path of financial harm.
"As such, while it is only right that investors have the freedom to speculate, clear risk warnings are essential so that they know what they are getting themselves into," he adds.
Can cryptomarkets to be regulated?
Calls have been made for the FCA to ramp-up the level of oversight it provides to crypto markets. Last month, the Treasury Committee said cryptocurrency trading should be regulated as a form of gambling after a report claimed cryptocurrencies have "no intrinsic value and serve no useful social purpose".
It said around 10% of UK adults hold or have held crypto assets, which the Committee argued poses a "significant risk to consumers" due to their volatility.
"The events of 2022 have highlighted the risks posed to consumers by the crypto asset industry, large parts of which remain a wild west," said Harriett Baldwin MP, chair of the Treasury Committee.
The committee called on the government to treat cryptocurrency trading as gambling due to its high risk nature.
It said that while it supported financial innovation that had potential benefits, these remained unclear when it came to cryptocurrency, while the risks posed to consumers, as well as the environment, were already "real and present".
Tom is a journalist and writer with an interest in sustainability, economic policy and pensions, looking into how personal finances can be used to make a positive impact.

He graduated from Goldsmiths, University of London, with a BA in journalism before moving to a financial content agency.
His work has appeared in titles Investment Week and Money Marketing, as well as social media copy for Reuters and Bloomberg in addition to corporate content for financial giants including Mercer, State Street Global Advisors and the PLSA. He has also written for the Financial Times Group.
When not working out of the Future's Cardiff office, Tom can be found exploring the hills and coasts of South Wales but is sometimes east of the border supporting Bristol Rovers.