Investment platforms rapped over low interest offered on cash holdings
Financial Conduct Authority (FCA) threatens action against investment platforms paying poor rates on cash balances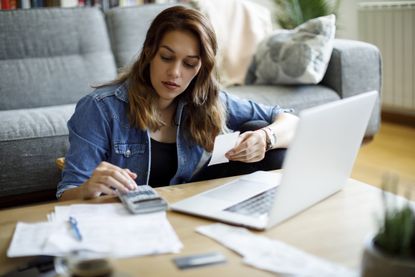 (Image credit: damircudic)
Investment platforms have been warned they need to demonstrate they are offering 'fair value' to customers with money in cash, following concerns that investors are being fobbed off with unacceptably low interest rates.
MoneyWeek recently revealed a number of platforms paying less than 2% to those with a cash balance on their investment account.
The Financial Conduct Authority (FCA) has now written to the bosses of investment platforms, emphasising the need to prove that their customers are benefiting from 'good outcomes' ‒ including the interest paid on cash balances ‒ following the introduction of Consumer Duty rules over the summer.
Subscribe to MoneyWeek
Subscribe to MoneyWeek today and get your first six magazine issues absolutely FREE
Get 6 issues free
Sign up to Money Morning
Don't miss the latest investment and personal finances news, market analysis, plus money-saving tips with our free twice-daily newsletter
Don't miss the latest investment and personal finances news, market analysis, plus money-saving tips with our free twice-daily newsletter
So what does this mean for DIY investors? And what should you do if you believe your platform is underpaying.
Investment platforms under scrutiny
In a letter to the chief executives of investment platforms, which has also been published on the FCA website, the regulator emphasises some of the 'key harms' around platforms which have been identified and what it expects platforms to do about them.
It also pinpoints 'emerging risks of harm', with the interest paid on cash balances chief among them.
The FCA argued that where interest payments are accrued, these need to be considered as part of the 'fair value' assessments firms must undertake as a result of the Consumer Duty regulations.
It adds: "Our expectation is that firms deliver fair value to customers and support consumer understanding in line with the requirements of the Consumer Duty."
Back in July the regulator wrote to investment platforms to quiz them on the sorts of interest rates being paid on customer cash, emphasising its desire to see people benefit from "better value across all of their financial products".
The concern is that investors are unwittingly suffering from holding money in cash with investment platforms, compared with other accounts.
In the letter, the regulator makes clear that it will not hesitate to take action against platforms if it believes that customers are not receiving fair value.
Why do investment platforms have our cash?
There are all sorts of reasons why investment platforms might hold cash belonging to one of their customers.
Some investors like to deposit money with the platform as cash, before then opting to put it into a specific asset like a stock or investment fund.
In other cases the returns from an investment, such as the dividends or proceeds from an asset sale, are held in cash until the investor decides what they wish to do with them.
As a result, platforms are liable to be holding significant amounts of consumer cash at any one point, even if in each case it's only for a relatively short period before it is reinvested or withdrawn.
How much interest are investment platforms paying on cash?
Research carried out by Moneyweek earlier this month made clear just how poor the rates of interest being paid on cash by investment platforms really is, with some paying less than 2%. AJ Bell pays 1.95%. One of the largest platforms, Hargreaves Lansdown pays just 2.75% for holdings of less than £10,000.
While rates vary significantly between providers, some admitted to paying paltry returns ‒ in one case, no interest is paid at all.
Even the most generous rate from BestInvest at 4.35% lags behind the base rate itself.
Given this, investment platforms are now under pressure to justify those mediocre interest rates.
If investors could enjoy better returns from mainstream easy access accounts, it becomes more challenging for platforms to explain why these customers should accept tiny rates while their money is held with the platform in cash.
Getting a better return from your money with investment platforms
The FCA's warnings to investment platforms highlight the importance of investors doing their due diligence when determining how to invest.
While the priority for most investors will be finding a platform that offers access to their most desired assets, like particular funds, it's also crucial to take into account other factors.
That includes the fees and charges you'll have to pay as a result of your investing activities, but also what sort of return you will get on the money you keep in cash with the platform, for however long that may be.
Checking whether your investment platform offers a savings service, where you can get a decent rate on your cash is a good start, but equally it's useful to consider your longer-term plans.
If you have a significant sum sitting in your platform account that you don't intend to invest in the near future then you will be better off moving that cash into a dedicated savings account paying a more acceptable rate of interest.
John Fitzsimons has been writing about finance since 2007, and is a former editor of Mortgage Solutions and loveMONEY. Since going freelance in 2016 he has written for publications including The Sunday Times, The Mirror, The Sun, The Daily Mail and Forbes, and is committed to helping readers make more informed decisions about their money.