Revealed: Best funds for DIY investors
Wondering where to put your money? With thousands of investment options, which funds, ETFs, trusts are the best? Bestinvest has just released it's best funds list - we have all the details to help you strengthen your portfolio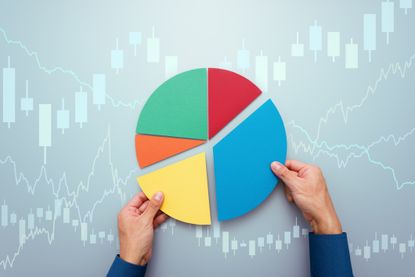 (Image credit: Getty Images)
Whether you're looking to add more funds to your portfolio or spruce it up to make it stronger, knowing which fund, trusts and ETFs to opt for can help. But with thousands of options, which ones should you be putting your money into and why?
While Bestinvest is well known for its Spot the Dog report - which flags failing funds to remove from your portfolio - the investment platform has today released its latest list of best funds to help DIY investors strengthen their portfolios.
With the help of Evelyn Partners, Bestinvest's parent company, the platform has put together over a hundred top pick funds including various sectors, active and passive options and funds that have environmental, social and governance considerations.
Subscribe to MoneyWeek
Subscribe to MoneyWeek today and get your first six magazine issues absolutely FREE
Get 6 issues free
Sign up to Money Morning
Don't miss the latest investment and personal finances news, market analysis, plus money-saving tips with our free twice-daily newsletter
Don't miss the latest investment and personal finances news, market analysis, plus money-saving tips with our free twice-daily newsletter
Jason Hollands, managing director of Bestinvest, said: "Researching and selecting funds and trusts for an investment portfolio can feel very daunting even for the most dedicated DIY investor. Global challenges such as high inflation, rising interest rates and geopolitical issues can make it harder to pick the right funds that not only suit financial goals but also an individual's appetite for risk.
"That's why our Best Funds List offers DIY investors a snapshot in time of the best funds to invest in across each of the main sectors, helping to narrow down their choices to those we have researched in detail, grilling the managers in person to gauge what makes them tick. "
The list differs from most popular funds that investors are buying, which MoneyWeek reports on each month.
The best funds report lists 129 investments and includes 31 listed investment companies and 15 ETFs and ETCs.
It also includes 101 'best of breed' actively managed funds and investments trusts and 25 funds that fall into the ESG category.
We reveal the funds that made the list and the ones that have been dropped.
The best funds to invest in
Here are some of the other funds that make the best buy and are worth considering based on various sectors and fund types - though you can find the full list on Bestinvest.
Best global funds
GuardCap Global Equity
Brown Advisory Global Leaders
Best sustainable and ethical funds to invest in
Guinness Sustainable Energy
Ninety One Global Environment
Baillie Gifford Responsible Global Equity Income
Best funds to invest in global emerging markets/Asia Pacific
Schroder ISF Asian Total Return
Stewart Investors Asia Pacific Sustainability
Best funds for UK equities - growth
Liontrust UK Growth
Premier Miton UK Growth
Mercantile Investment Trust
Best funds for UK Equities - income
Murray Income Trust
Blackrock UK Income
Montanaro UK Income
Best funds to invest in Japan
Jupiter Japan Income
JPM Japan
"For an investment to be included on the best funds list, we scour each sector carefully, whether UK Income or Emerging Markets, and when considering actively managed funds we apply a clear set of principles to each investment included in the Best Funds List," Hollands says.
Funds dropped from best buy lists
These funds have been dropped by Bestinvest this time round.
Invesco Corporate Bond (UK)
Liontrust Sustainable Future European Growth
Redwheel Global Horizon
Morgan Stanley US Advantage
Insight High Grade ABS
RobecoSAM Smart Materials Equities
Fulcrum Diversified Absolute Return
JPM Global Macro Opportunities
Scottish Mortgage Investment Trust
Picton Property Income
Syncona Limited
Syncona Limited
Utilico Emerging Markets
Edinburgh Worldwide
JPM Global Macro Sustainable
New best buy funds added
These are some of the new funds that have made the list since January 2023, when the report was last published.
Schroder Asian Income
Schroder Global Sustainable Value Equity
Vanguard Emerging Markets Stock Index
Fidelity Index Japan
TM Fulcrum Diversified Absolute Return
L&G UK MID Cap Index
Invesco FTSE RAFI US 1000 ETF
iShares £ Ultrashort Bond ETF
Fidelity European Trust Ord
Monks Investment Trust
JPMorgan Global Growth & Income IT Ord
JPMorgan Japanese Investment Trust PLC
HgCapital Trust
What to think about when choosing a fund
While a best buy list is great, if you are looking to strengthen your investment portfolios, then there are a number of things you should consider to ensure a fund is right for you.
Make sure you know what your end game is - are you looking for growth, income or both, for example. How do you feel about risk? What asset allocation do you prefer and how diversified is your portfolio?
If you think your portfolio is probably not in the best possible position, then now could be a good time to take a look at where you are invested, what your goals are and if you are taking the right risk for your goals.
Bestinvest publishes its best funds list twice a year - but it is not static, meaning it will remove or add funds throughout the year. You can download the best funds report at Bestinvest for free.
Kalpana is an award-winning journalist with extensive experience in financial journalism. She is also the author of Invest Now: The Simple Guide to Boosting Your Finances (Heligo) and children's money book Get to Know Money (DK Books).
Her work includes writing for a number of media outlets, from national papers, magazines to books.
She has written for national papers and well-known women's lifestyle and luxury titles. She was finance editor for Cosmopolitan, Good Housekeeping, Red and Prima.
She started her career at the Financial Times group, covering pensions and investments.
As a money expert, Kalpana is a regular guest on TV and radio – appearances include BBC One's Morning Live, ITV's Eat Well, Save Well, Sky News and more. She was also the resident money expert for the BBC Money 101 podcast .
Kalpana writes a monthly money column for Ideal Home and a weekly one for Woman magazine, alongside a monthly 'Ask Kalpana' column for Woman magazine.
Kalpana also often speaks at events. She is passionate about helping people be better with their money; her particular passion is to educate more people about getting started with investing the right way and promoting financial education.