How to beat NS&I's market-leading 6.2% savings bond
While NS&I's 6.2% savings rate is currently the highest one-year fixed account on the market, we look at how you could beat it with this one deal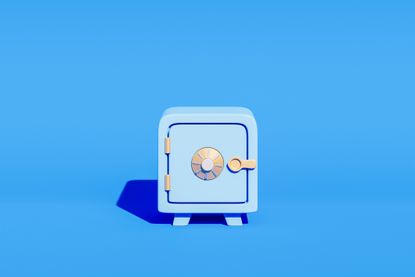 (Image credit: Getty Images)
The cashback deal via Raisin mentioned in this article has now ended. You can see all the latest rates in our article on the best fixed savings deals.
The online savings marketplace Raisin is offering a 6.1% one-year bond plus £25 cashback*. While it comes second to NS&I's 6.2% in our list of best savings accounts, we look at how you can beat it with this Raisin cashback deal.
The highest interest rate on a one-year savings account right now is 6.2% via NS&I's Guaranteed Growth Bond and Guaranteed Income Bond - the one-year fixed bond duo are paying their highest rate since launching in 2008.
Subscribe to MoneyWeek
Subscribe to MoneyWeek today and get your first six magazine issues absolutely FREE
Get 6 issues free
Sign up to Money Morning
Don't miss the latest investment and personal finances news, market analysis, plus money-saving tips with our free twice-daily newsletter
Don't miss the latest investment and personal finances news, market analysis, plus money-saving tips with our free twice-daily newsletter
So, if you're happy to lock up your money for 12 months and looking for the best deal, the NS&I bonds look like a sure bet.
But, could Raisin's 6.1% deal with the £25 cashback* help you beat NS&I?
We crunched the numbers to reveal the point at which you could be better off putting your money in with Raisin and when NS&I could be a better option.
*When you sign up via this link, we may earn an affiliate commission from this deal.
Is the Raisin deal better than the NS&I bonds?
We analysed what's on offer to work out whether the Raisin deal is a better option for your money, or whether an NS&I bond would pay you more.
Raisin is an online savings marketplace that gives you access to accounts from more than 30 banks and building societies. You save your cash with the underlying savings provider, but if you have more than one savings account you can see them all in one place with Raisin, and you may get extra benefits.
The 6.1% deal from Raisin is offered by Ahli United Bank (UK). You need to invest a minimum of £10,000 to get the £25 cashback. Saving £10,000 would produce annual interest of £610. Add £25 cashback on top, and you've got a total of £635.
In contrast, NS&I's Guaranteed Growth bond pays a higher interest rate of 6.2%, but with no cashback. On a £10,000 investment, the annual interest comes to £620.
So, on a £10,000 amount, Raisin is the winner, leaving you £15 better off.
In fact, all the way up to £25,000, Raisin pays a higher sum to savers when you factor in the cashback.
At £25,000, the payout reaches equilibrium. With a rate of 6.1%, the interest on the Raisin bond is worth £1,525. With £25 cashback on top, the total comes to £1,550. Which is the same as the annual interest on the 6.2% NS&I Guaranteed Growth Bond.
If you have less than £25,000, choose Raisin. If you have more, choose NS&I
For sums below £25,000, you will get a bigger payout when you open the 6.1% Ahli United Bank bond on Raisin and claim the cashback.
For sums above £25,000, you're better off opening the NS&I bond.
For example, take the maximum amount of £85,000 permitted in the Raisin bond from Ahli United Bank. If you stashed this amount with Raisin, you'd make £5,210 (including the cashback). If you chose to save it with NS&I instead, you'd make £60 more, with interest totalling £5,270.
How to get the Raisin cashback deal - are you eligible?
Raisin's cashback offer goes live today, 11 September, and runs until Monday 25 September. The deal is available via our special link*.
You need to save a minimum of £10,000, which can be with the 6.1% Ahli United Bank bond, or any other savings account offered on the Raisin platform (for fixed-rate bonds, the term length must be at least six months). The account must be fully funded with at least £10,000 by 11.59pm on 31 October.
The promo code of OFFER25 must be entered when signing up for a new Raisin UK Account. The cashback offer is only available to new Raisin customers.
The £25 payment will be made to the Raisin UK Account within 14 days of the savings account being active for six months.
What else do I need to know?
NS&I and Raisin's one-year bonds have different minimum and maximum saving levels. With the Raisin bond, the minimum amount you can deposit is £1,000 (although you need to save at least £10,000 to qualify for the cashback). With NS&I, it's £500.
If you have less than £10,000, choose NS&I
So if you have say £5,000, you would receive £310 interest after a year with NS&I, versus £305 from the 6.1% Raisin bond.
As previously noted, the maximum with the Raisin bond is £85,000, but with NS&I it's a whopping £1 million. So, if you want to invest, say, £200,000, you'll need to use NS&I.
Note the savings protection
It's important to note that money held with Ahli United Bank - and most other savings accounts on the Raisin marketplace - is protected by the Financial Services Compensation Scheme, which covers up to £85,000 of a customer's money in an account should a bank or building society go bust.
In contrast, the protection is unlimited with NS&I, as the organisation is backed by the Treasury.
Consider splitting a large investment and using both bonds
You could split a large amount and take advantage of both deals. So, put £10,000 with Raisin (this is the minimum needed to qualify for the cashback), and the rest with NS&I.
With a £200,000 sum, the maths would look like this:
Save £200,000 with NS&I = £12,400 annual interest GRAND TOTAL

VERSUS

Save £10,000 with Raisin = £610 annual interest + £25 cashback
PLUS Save £190,000 with NS&I = £11,780 annual interest
= £12,415 GRAND TOTAL
So by using both savings bonds and scooping up the cashback, you could secure a higher amount - in the case of a £200,000 investment, you'd pocket an extra £15.
Note that the savings market is very fast-paced right now, with products launched and pulled every day. So if you're searching for the best one-year savings account, check the latest deals in our savings round-up to ensure you get the best available deals.
The NS&I one-year bonds are unlikely to be on sale for long, so if you're interested, act fast.
Ruth is passionate about helping people feel more confident about their finances. She was previously editor of Times Money Mentor, and prior to that was deputy Money editor at The Sunday Times.
A multi-award winning journalist, Ruth started her career on a pensions magazine at the FT Group, and has also worked at Money Observer and Money Advice Service.
Outside of work, she is a mum to two young children, a magistrate and an NHS volunteer.