A new low-cost Sipp from Interactive Investor
Savers with accounts of all sizes could benefit from lower fixed fees in this new low-cost Sipp from Interactive Investor.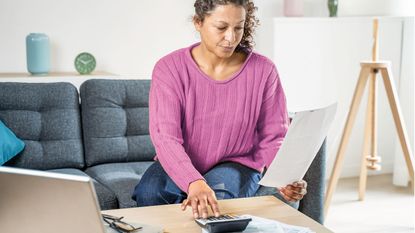 (Image credit: © Getty Images/iStockphoto)
Interactive Investor's new low-cost pension plan could kickstart a price war in the sector. The investment platform is launching Pension Builder, a new self-invested personal pension (Sipp) for which savers will pay a flat fee of £12.99 a month, however much their fund is worth.
Flat fees tend to work out better value than percentage-based charges on larger pension funds. But Interactive Investor's fee is low enough to be competitive for smaller funds, too. Analysis from Compare the Platform suggests that on a pension fund of £50,000, only Fidelity Personal Investing and Vanguard would work out cheaper – though the latter offers a more limited choice of underlying investments. On pension funds of £100,000 or more, Interactive Investor moves into the lead.
Interactive Investor's new pension is designed to appeal both to savers just beginning with pensions and to those transferring from rival platforms. For the latter there is an opportunity to save money straight away, while for first-time pension savers, the £12.99 monthly fee will work out more expensive than some plans in the early years, before saving money later on.
Subscribe to MoneyWeek
Subscribe to MoneyWeek today and get your first six magazine issues absolutely FREE
Get 6 issues free
Sign up to Money Morning
Don't miss the latest investment and personal finances news, market analysis, plus money-saving tips with our free twice-daily newsletter
Don't miss the latest investment and personal finances news, market analysis, plus money-saving tips with our free twice-daily newsletter
Game changers
The launch exemplifies how investment platforms have changed the game for savers opening individual plans rather than (or as well as) contributing to a work-based pension scheme. Most platforms offer access to the same range of underlying investments – basically any collective investment fund, as well as direct equities – and functionality such as research and planning tools. What you're looking for is the cheapest deal for your level of savings.
Missing out on the best pricing can have a large impact on your pension's value. Each pound paid in charges is a pound you can't invest or earn compound interest on.
Research from analyst Lang Cat, based on a 35-year-old with a £100,000 pension pot who invests £10,000 a year for 30 years and earns an annual return of 5%, suggests the cheapest plan today would deliver a final pension value of £1,191,737. At more expensive providers, the same saver would end up with up to £53,000 less due to charges.
Making comparisons between platforms is not straightforward. They charge in different ways – some favour flat cash fees while others charge a percentage fee. These platform fees are not the only charges to consider. There will also be charges to pay when you make new investments or change your portfolio, and for other services. Like many plans, Interactive Investor charges for things such as dividend reinvestment.
Comparison sites such as Compare the Platform or Money to the Masses allow you to make comparisons according to your circumstances – how much your pension fund is worth and how you plan to invest, for example. This should give you a better idea of the best deal for you, instead of just headline charges.
Nevertheless, Interactive Investor's new launch is a welcome addition to the pensions marketplace, providing stiff competition to the likes of AJ Bell, Fidelity and Vanguard. It should also give savers pause for thought. Alongside the launch, Interactive Investor consumer research found only 12% of savers look carefully at pension charges. The rest are at risk of blowing an unnecessarily large hole in their pension funds.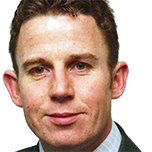 David Prosser is a regular MoneyWeek columnist, writing on small business and entrepreneurship, as well as pensions and other forms of tax-efficient savings and investments. David has been a financial journalist for almost 30 years, specialising initially in personal finance, and then in broader business coverage. He has worked for national newspaper groups including The Financial Times, The Guardian and Observer, Express Newspapers and, most recently, The Independent, where he served for more than three years as business editor.