Can I cash my pension in early?
The rising cost of living might make you wonder if it's worth cashing your pension in early, but that might not be a good idea.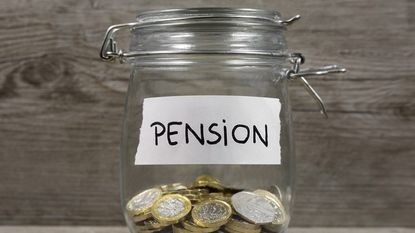 (Image credit: © Getty Images)
It doesn't look like the cost of living crisis is going to ease up any time soon. The Bank of England has already raised interest rates to their highest level since the 2008 financial crisis as it tries to get inflation down to its target of 2% and there could be more interest rate rises to come.
The latest figures showed inflation is currently running at 10.1%. The Bank expects it to peak at 11% in October and to stay above 10% for a few months at least and the International Monetary Fund (IMF) has predicted inflation will remain significantly above the 2% mark until the end of 2023.
Rising interest rates also mean higher borrowing rates – so, if you have any sort of debt you'll face higher repayments. Mortgage rates are currently running at over 6% for the first time since 2008.
Subscribe to MoneyWeek
Subscribe to MoneyWeek today and get your first six magazine issues absolutely FREE
Get 6 issues free
Sign up to Money Morning
Don't miss the latest investment and personal finances news, market analysis, plus money-saving tips with our free twice-daily newsletter
Don't miss the latest investment and personal finances news, market analysis, plus money-saving tips with our free twice-daily newsletter
The rising cost of everything has made many of us think of ways we could boost our incomes, be it by changing the settings on our boilers, getting free cash by switching current accounts or using less electricity in the hopes of receiving a discount on our energy bills.
However a growing number of people are looking at another pot of cash they could tap into — their pension.
When can I take my pension?
Currently you can only cash your pension in after you turn 55. At this point you can withdraw up to 25% of your pension pot tax-free – either as a lump sum or in instalments – regardless of the size of your savings. In 2028, the age you can access your pension is increasing to 57.
When it comes to the other 75% of your pension pot, you have different options.
Annuities
You could buy an annuity. They provide you with a regular guaranteed income for the rest of your life or for a set number of years, depending on the type of annuity you purchase.
For years annuities were an unattractive option due to low interest rates, but they have since surged to a 14-year high, boosting retirees' yearly incomes.
Income drawdown
Income drawdown is where you leave some money invested – in the hopes the amount will increase – and take a regular income directly from the fund.
Leave it
Or you could not release it at all and instead let it increase in value until you decide you want to dip into it.
Can I cash my pension in early?
If you want to cash in your pension before retirement, it gets a bit more complicated.
"There are only a few instances where savers can release their pension before the age of 55, such as extreme ill health or terminal illness," says Pensionbee. "If none of these circumstances apply, HMRC may view the early pension release as unauthorised, imposing a 55% tax charge on the amount withdrawn. No reputable pension provider will approve an early withdrawal unless these conditions are met."
So while it might be tempting to look at your pension pot as a way to boost your income throughout the current crisis, the fact is you'd most likely be losing out. Because of the hefty HMRC charges most pension providers won't help you release your pension early. Instead you'd have to turn to a third party who could charge up to 30% to do so. After that you'd only have 15% of your pension left.
There's an increased risk with this too — most of the firms that arrange early pension release aren't FCA authorised and so your money isn't secure, says Pensionbee.
In short — you can, but it'd be a long process that would ultimately not be worth it as you'd be giving up a larger sum in the future for a fraction of it now.
Be wary of pension scams
"There are numerous pension scams which claim to help savers access their pension before the age of 55 by exploiting loopholes in the system," warns Pensionbee.
"Unless a saver meets some of the above criteria or has been explicitly informed by a provider that they qualify for early pension release, savers should never trust a third party to withdraw their pension on their behalf."
Remember to get your tickets for the MoneyWeek Wealth Summit hosted by Merryn Somerset Webb, on 25 November 2022! – we've got some brilliant speakers lined up and, given everything that's going on, we'll have an awful lot to talk about.
Book your place now at moneyweekwealthsummit.co.uk
Nic studied for a BA in journalism at Cardiff University, and has an MA in magazine journalism from City University. She joined MoneyWeek in 2019.