How to track down your lost pension savings
Some straightforward detective work could reunite you with pension savings from previous jobs that you may have mislaid.
New research from the investment platform Hargreaves Lansdown reveals that 60,000 people have asked the Department for Work and Pensions to help them trace lost pension savings over the past year. Good for them: the government's research suggests Britons have lost touch with £20bn worth of savings for retirement.
It is not difficult to see how people lose track of so much pensions cash. Each time you start a new job, you're entitled to join a new workplace pension scheme – for the past ten years, you'll have been enrolled automatically – so moving jobs several times during your working life will mean you end up with multiple pensions.
In addition, many people start their own plans, but then stop contributing because their circumstances change. For example, they get a job with a pension scheme attached. Then they forget about the plans or lose the paperwork. For most people, it is moving house that causes the real difficulty.
Subscribe to MoneyWeek
Subscribe to MoneyWeek today and get your first six magazine issues absolutely FREE
Get 6 issues free
Sign up to Money Morning
Don't miss the latest investment and personal finances news, market analysis, plus money-saving tips with our free twice-daily newsletter
Don't miss the latest investment and personal finances news, market analysis, plus money-saving tips with our free twice-daily newsletter
Any pension provider – workplace or personal – that you don't give change-of-address details to will no longer be able to keep in touch. Providers are meant to try to track you down, but each time you move that gets harder. And while modern communication methods should make life easier, the same problems crop up if you change your email address.
If that sounds like you, start hunting down those old pensions now. If it's a workplace pension you're concerned about, the Pension Tracing Service, a free, government-backed resource is the best place to start.
It will help you track down the pension-administration company now responsible for running the scheme you once belonged to, so that you can get in touch with this firm and be reunited with your savings. You'll need to write to the administrator to establish your claim.
Go on a fishing expedition
Importantly, the Pension Tracing Service can't tell you whether you actually had a pension with a particular employer. But if you're in doubt – and you may have forgotten that an organisation you worked for 20 years ago, say, was deducting pension contributions from your pay – go on a fishing expedition.
Give the Pension Tracing Service the name of every employer where you've ever worked, but now have no pension records for, to get the details of each one's pension administrator. Then, for the price of a few phone calls or stamps, you can find out whether you've got a forgotten pot of pensions savings with any of them. The Pension Tracing Service can also help you track down individual pension arrangements, such as stakeholder or personal pensions, but you'll need to know the names of the businesses where you opened your plans. That can be tricky, because the large insurers that offer these pensions are continually consolidating and changing their names.
If you're stuck, the Association of British Insurers keeps a complete list of pension providers, with details of which firms are now responsible for managing the plans they once offered. Policy Detective, an independent service, may also be useful. If all this doesn't pay off, the Unclaimed Assets Register is another option. Run by the credit-reference company Experian, it allows financial institutions and companies to provide it with details of customers with savings who they have lost touch with. It's patchy – only some firms have uploaded information – but for £25, you can search the register and see if you're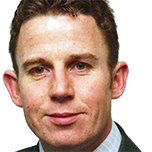 David Prosser is a regular MoneyWeek columnist, writing on small business and entrepreneurship, as well as pensions and other forms of tax-efficient savings and investments. David has been a financial journalist for almost 30 years, specialising initially in personal finance, and then in broader business coverage. He has worked for national newspaper groups including The Financial Times, The Guardian and Observer, Express Newspapers and, most recently, The Independent, where he served for more than three years as business editor.