Revealed: Over two million NS&I premium bond prizes sit unclaimed
Over two million NS&I Premium bonds worth over £80bn are sitting unclaimed. Could some of this money be yours? Here's how to find out.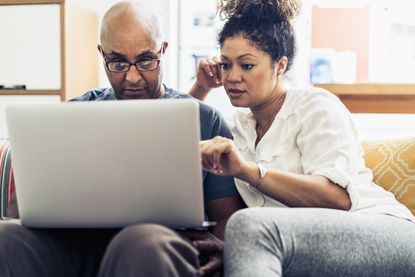 (Image credit: The Good Brigade)
Over two million Premium Bonds worth over £80bn are sitting unclaimed, MoneyWeek can reveal. The top unclaimed prize is £100,000 - could you be holding the winning bond?
NS&I announces new winners each month, with prizes starting from £25 to £100,000 - plus two lucky people win a million pound jackpot. The November NS&I premium bond prize draw was announced earlier this month and with the odds of winning at the best level since April 2008.
Luckily for the £1m jackpot winners, they get notified by Agent Million, but other winners are told via post or email - meaning anyone who has not updated their contacts details may not know they have won a prize.
Subscribe to MoneyWeek
Subscribe to MoneyWeek today and get your first six magazine issues absolutely FREE
Get 6 issues free
Sign up to Money Morning
Don't miss the latest investment and personal finances news, market analysis, plus money-saving tips with our free twice-daily newsletter
Don't miss the latest investment and personal finances news, market analysis, plus money-saving tips with our free twice-daily newsletter
You will have only been informed of any winnings if your information is up to date though - otherwise you could be among the millions sitting on unclaimed premium bond prizes worth up to £100,000.
Find out how many prizes remain unclaimed and how to claim your winnings.
How many unclaimed premium bond prizes are there?
According to the latest stats provided to MoneyWeek by NS&I, there are 2,318,130 unclaimed Premium Bonds prizes worth £80,861,475 as of November 2023.
Five unclaimed prizes are worth a whopping £100,000. Here's where the unclaimed prizes are from and when the Premium Bonds were drawn.
Swipe to scroll horizontally
| Location | Draw date | Bond number |
| --- | --- | --- |
| Hampshire and Isle of Wight | February 2007 | 008LK522839 |
| Sefton | September 2010 | 050PB780494 |
| Buckinghamshire | June 2013 | 010KZ370147 |
| Gloucestershire | February 2022 | 255QP699407 |
| Unknown | August 2014 | 005FZ109702 |
There are 52,279 unclaimed prizes worth £1,594,450 in the West Midlands, with the oldest unclaimed prize dating back to the December 1962 draw, worth £25.
In West Sussex, there are 30,324 unclaimed prizes worth £906,000 which includes an unclaimed prize worth £5,000, won in the March 2007 draw.
In total, there are 1,762,429 prizes worth £25 that are currently unclaimed.
If you held premium bonds in the past but do not know if you have any winnings, we tell you how you can check any unclaimed prizes.
How to check if you have unclaimed premium bond prizes
The quick and easy option is to use the prize checker on the nsandi website, or you can download the official prize checker app (available on Android and iOS).
For the website, you will need your Premium Bond holder number, and for the app, you will need your NS&I number which is made up of 11 digits.
Using either of these methods will show you your winnings from the last six draws and highlight any unclaimed prizes you have from them.
If you prefer to pick up the phone, you can call NS&I for free on 08085 007 007. But they will only have you on record if you are registered for phone or online bankingI.
You can also write to NS&I to check for any unclaimed prizes. If you choose this method, you should include the following details in your letter:
Current name
Current address
Premium Bond holder number
All previous addresses where you might have registered bonds
Your signature
You can send your letter to: NS&I, Sunderland SR43 2SB.
Any prizes you claim will be sent to your home address.
November premium bond winners
Two lucky millionaires won the £1million jackpot in the latest NS&I Premium bond prize draw. Here are all the winnings.
Swipe to scroll horizontally
| Value of prize | Number of prizes |
| --- | --- |
| £1,000,000 | 2 |
| £100,000 | 90 |
| £50,000 | 181 |
| £25,000 | 362 |
| £10,000 | 903 |
| £5,000 | 1,807 |
| £1,000 | 18,865 |
| £500 | 56,595 |
| £100 | 2,343,900 |
| £50 | 2,343,900 |
| £25 | 1,029,357 |
| Total value of prizes: £471,646,425 | 5,795,962 |
Vaishali graduated in journalism from Leeds University and she has experience working with the likes of Leicester Mercury, Inews and The Week. She also comes from a marketing background, where she has done copywriting and content creation for businesses.
Currently writing about all things personal finance, Vaishali is passionate about finding the best deals around, whether it's the best credit cards or the cheapest personal loans, as well as sharing top money hacks to help people save and better manage their money.